Are You Riding The Pipe?
July 31 2017
The Pipe Mountain Coaster is a must for your summer bucket list.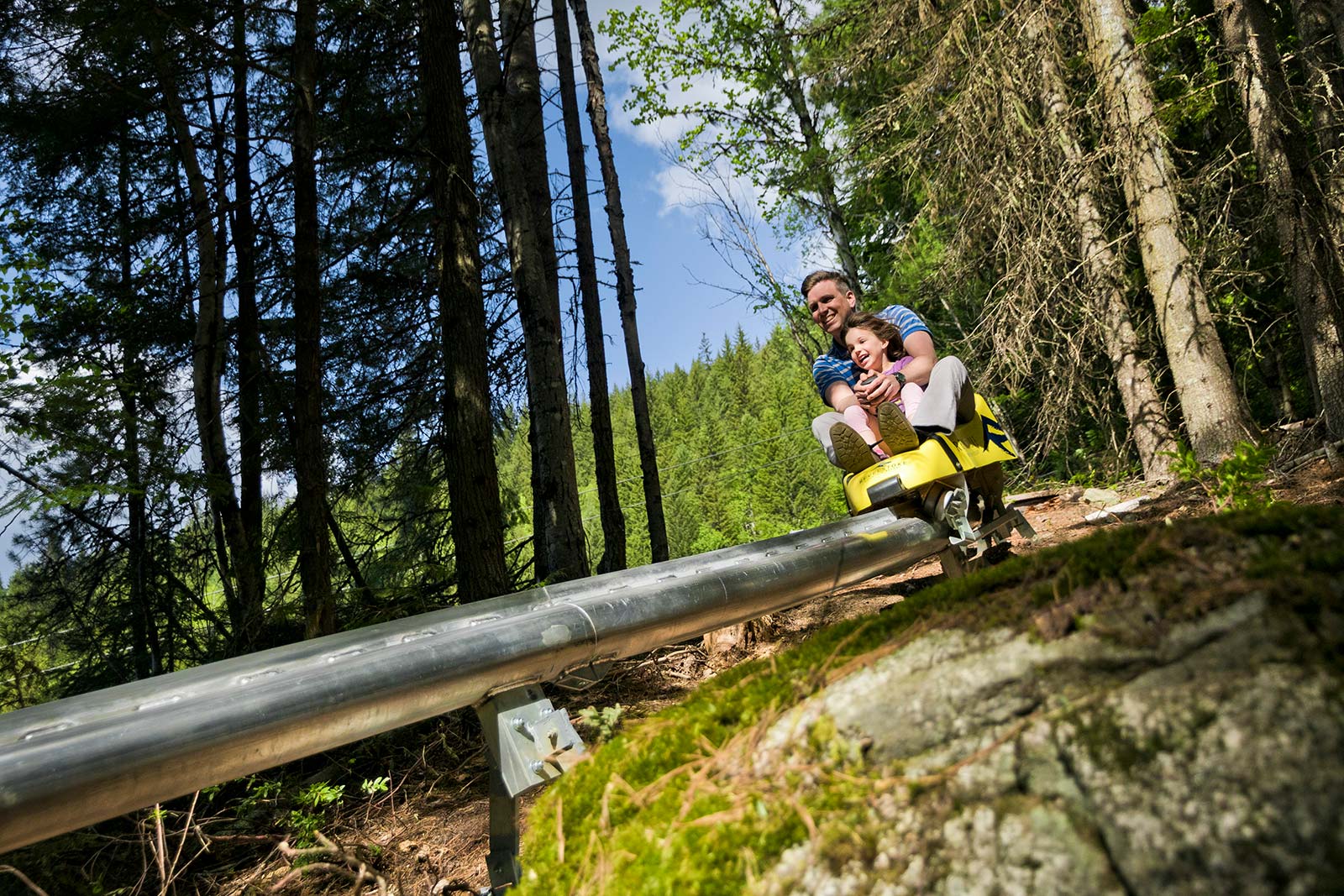 The Pipe is fun for all ages! Photo: Ian Houghton
By now, you've probably heard the stats: 1.4 km of singletrack rail winding through the forest at speeds of up to 42 km/hour. Riding The Pipe is a thrilling ride for both adrenaline junkies, and mellow cruisers because YOU control your own speed. It's easy and fun for everyone but beware - once you cross the finish line, you'll want to go again!
If the stats have piqued your interest, but you need more details, here is a list of some of our most frequently asked questions.
Is the gondola ride included in my Pipe ticket or do I need to buy that separately? Access to the Lower Gondola is included with all Pipe tickets free of charge. Your Pipe ticket gives you unlimited lower gondola access for the day.
If I buy a ticket online, can I pre-book a ride time? No, you cannot make reservations for a specific time. The Pipe is operated on a first-come first-served basis. We can't reserve times because everyone travels at a different speed on The Pipe. If you are planning on visiting on a weekend or during summer holidays we recommend arriving as early as possible in case it is busy.
If I purchase a 2 Ride ticket, do I have to wait in line after each ride? Yes, after you complete your first ride, you'll have to line up again. The ticket scanners will give you a new loading number for your second ride.
I bought tickets online, how do I receive/collect them? You will need to collect them from the Guest Services office in the Village Plaza or from R Gear, the retail store at the base of the gondola. Make sure to present your order confirmation document along with some photo ID to collect them.
Are my tickets refundable? We can offer a rain check or a refund if The Pipe is closed due to inclement weather. Other than this, tickets are non-refundable.
How will I know it's my turn to ride The Pipe? Whether you've purchased your tickets online, or are purchasing tickets the day-of, you need to head to the base of the gondola with your tickets when you arrive at the resort. A Pipe crew member there will give you a loading number. The numbers being called to ride will be displayed on TV screens at the base of the gondola and on our website.
How do I know if there is a wait time? Live updates on wait times are listed on the TV monitors located throughout the resort and on our website.
What is the minimum age to ride The Pipe? Children 3 years old and up (who are 3'2" or taller) can ride the Pipe with a driver who is 16 or over, provided the passenger is no taller than the driver's shoulders when seated. Children who are 8 and over (and at least 4'2" tall) can ride alone.
Are there other restrictions? The total weight in each cart can't exceed 260lbs. The Pipe isn't recommended for people with existing neck or back injuries, or people who don't have the dexterity or grip strength to operate the brake. It is also not recommended for pregnant women as the seat belt is secured tightly across the hips. There is no upper height limit for single riders.
Can I bring my dog with me on the gondola and/or The Pipe? Dogs are not permitted on either the gondola or The Pipe, due to safety concerns. There is a hiking trail to the day lodge where you are welcome to take your dog on a leash. Please note that there is not much shade in the village and the resort does not offer any dog sitting services.
Do I need any special equipment or clothing to ride The Pipe? No special clothing or footwear is required to ride The Pipe. You might want to leave backpacks and baseball caps behind though!
Can I take my camera? If your camera has a mount that can be attached to you, then yes! Handheld devices are not permitted as both hands are needed to operate the cart.
What can I do while I wait? We have lots to do here at the resort! You can enjoy a delicious buffet breakfast at Revelation Lodge. There is the option to hike and explore the upper mountain; our gondola is split into two parts and the upper section is open for the first time during summer this year You can combine this with the Pipe and breakfast for a great package deal. We also have The Woodchuck - our 9 hole disc golf course (discs can be rented from Guest Services or purchased from R Gear retail store). Follow the whoops and hollers in the village or ask at Guest Services about our Bungee Bounce! The Rockford Wok Bar and Grill, La Baguette café, and The Mackenzie Common Tavern in the village are other options for food and coffee/drinks. Williamson Lake is also a 5 minute drive from the resort with a beach and is a good place to go for a swim.
We also offer combined summer adventure packages with Apex Rafting, Revelstoke Golf Club, Revelstoke Paragliding and the Revelstoke Hiking Company.
If you'd like you can make the short drive into the town of Revelstoke and monitor your position in the queue using our website. There are plenty of things to do in Revelstoke such as: biking, hiking, canoeing and kayaking. If you're curious about Revelstoke's local history be sure to check out the Revelstoke Railway Museum, Revelstoke Museum and Archives, Revelstoke Dam Visitor Centre, the Forestry Museum, and the wide array of shops, art galleries and restaurants/cafes downtown.
---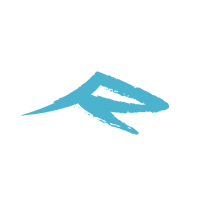 Revelstoke Mountain Resort
Things to Do Dept.
---