10 Years of Stoke with Mt. Begbie Beer
December 08 2017
We've joined forces with Mt. Begbie Brewing to give you one more reason to après this winter.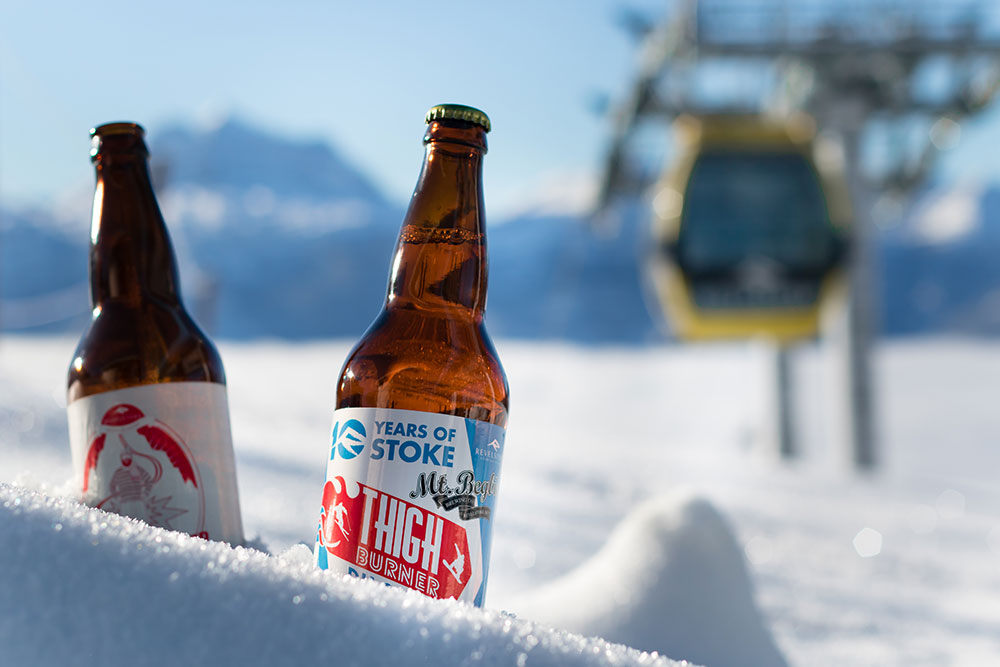 A limited edition batch of Thigh Burner Pilsner is now available on draft exclusively at Revelstoke Mountain Resort to celebrate our 10th anniversary.
The history of this particular brew runs deep – almost as deep as the burn you feel after skiing the 5,620 feet of vertical the Resort has to offer. The Thigh Burner was originally bottled in 2007 to commemorate the opening of the resort, and now, 10 years later - it's back!
"We're excited to resurrect the Thigh Burner to commemorate the tenth anniversary of RMR" Tracey Larson, Owner of Mt. Begbie Brewing.
According to Darryn Shewchuk, Director of Marketing for the brewery, the limited edition beer is a Revelstoke spin on a Czech classic. The recipe combines both local and traditional ingredients, the most important of which is the 'hard' (mineral rich) mountain water from nearby glaciers. "The taste is clean, crisp and refreshing with much more flavour than a regular lager," Shewchuk explains.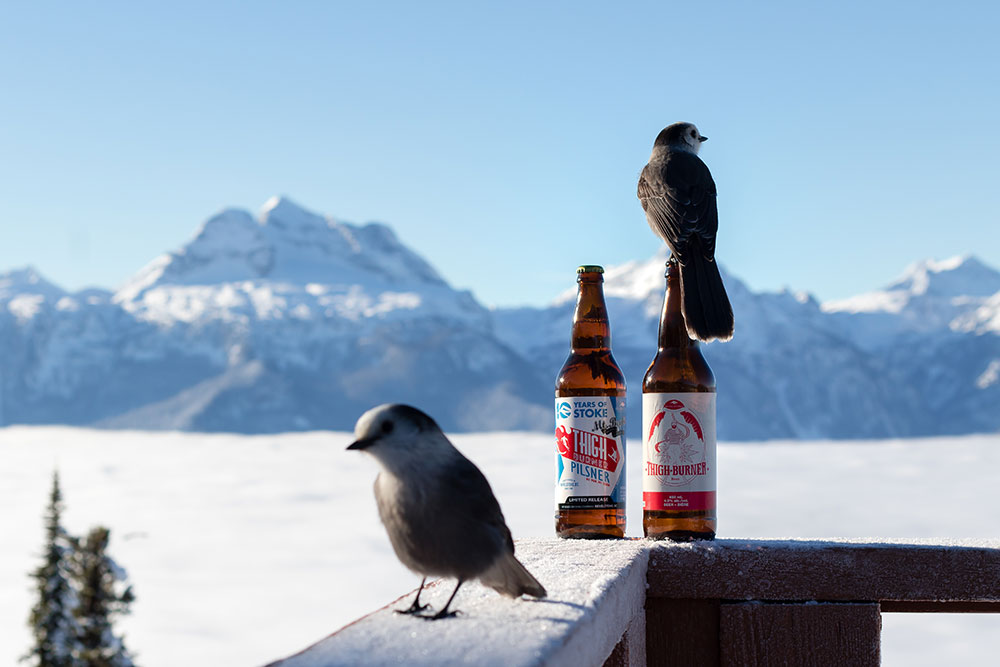 Thigh Burner Pilsner is available on draft exclusively at Revelstoke Mountain Resort, and on shelves in local liquor stores. But get your pint and celebrate 10 Years of Stoke while you can, because, as Shewchuk warns, "it's a limited edition, so once it's gone it's gone."
Visit our event calendar to see planned celebrations for the Resort's tenth year in operation, and cheers to another great season!
About Mt. Begbie Brewing Company
Mt. Begbie Brewing Company Revelstoke, B.C. has been brewing award winning beer since 1996 and won "Brewery Of The Year" at the Canadian Brewing Awards in 2017.
---