2017-18 Most Snow in 10 Years
March 09 2018
What a winter! Before Mother Nature switches gears into spring, let us recap on what an amazing season it's been.
On March 3, a surprise pow day put us over the 10-metre mark for annual snowfall —1 metre more than we had at this time last year. The season record was set in 2010 with 1,231 cm, and with the way things are going, our 10th anniversary year could end up being a record-breaker.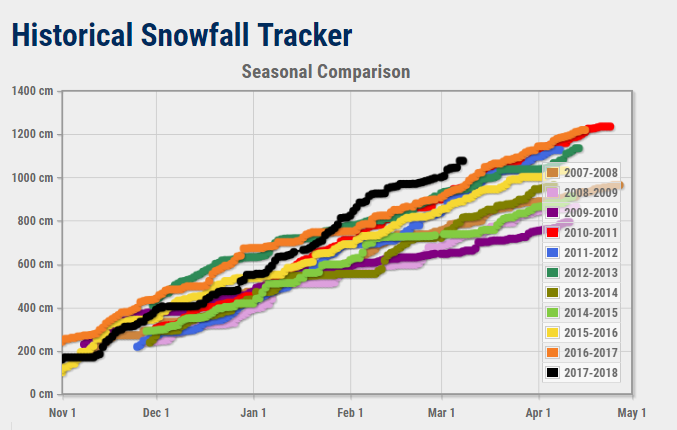 1,073 cm of annual snowfall as of March 8, 2018.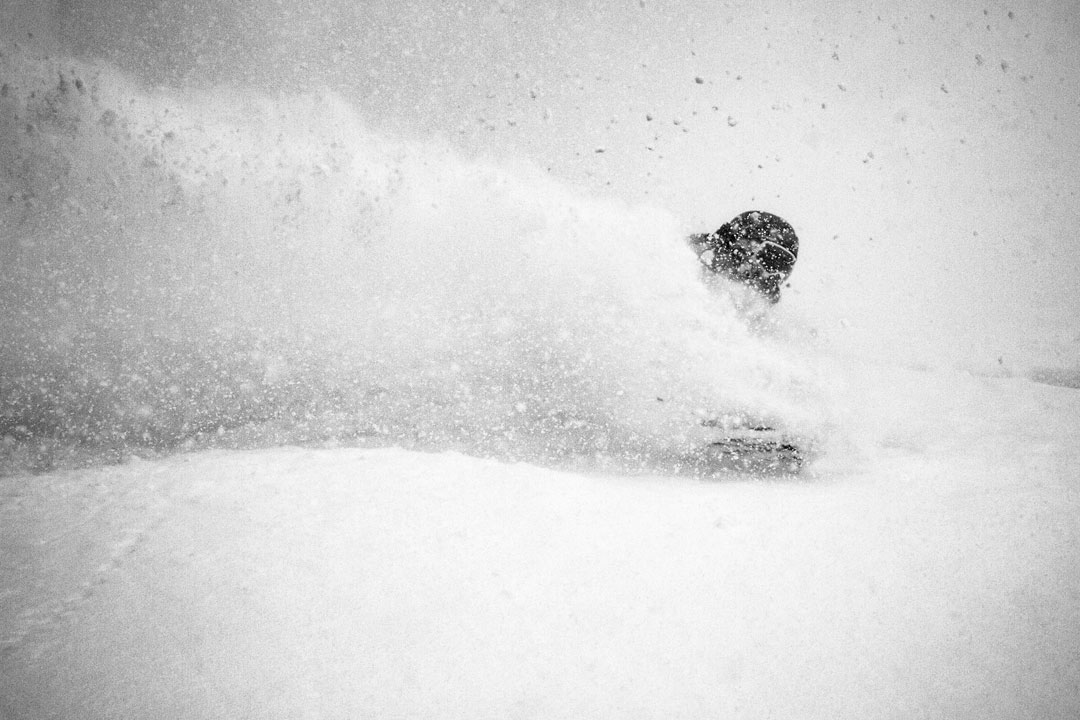 Surprise pow day March 3, 2018. Photo: Hywel Williams @hywelwilliamsphoto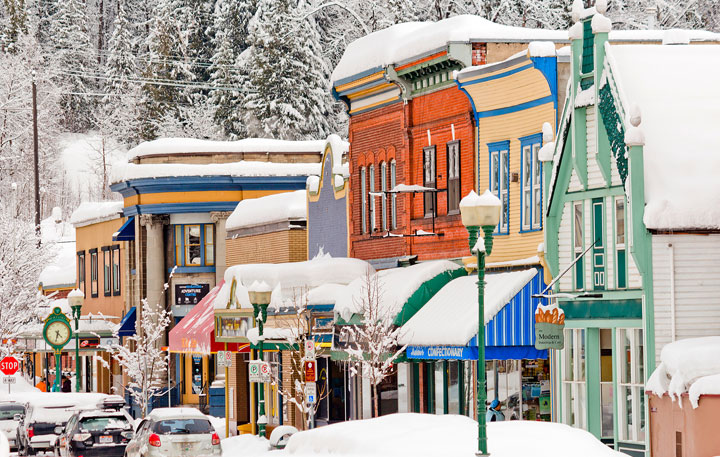 Downtown Mackenzie Ave. Photo: Ian Houghton @ankhou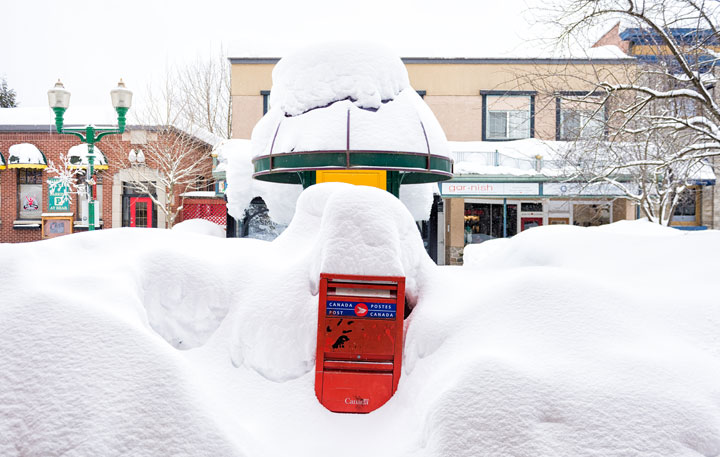 1 metre+ snowbanks in town from January to March. Photo: Vincent Schnabl @vincentschnabl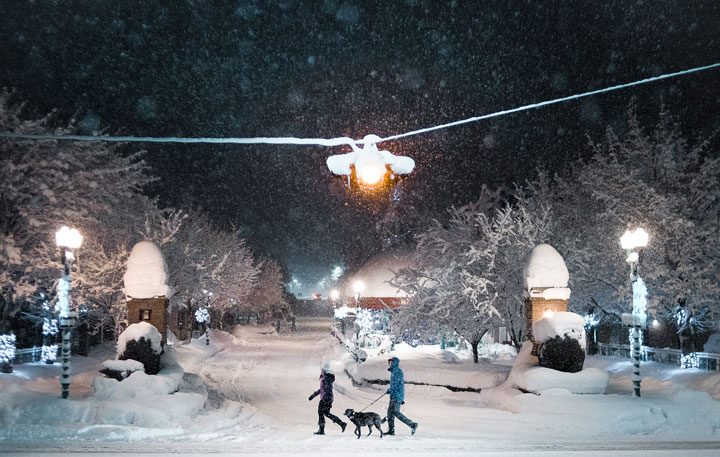 Walking in a winter wonderland. Photo: Ian Houghton @ankhou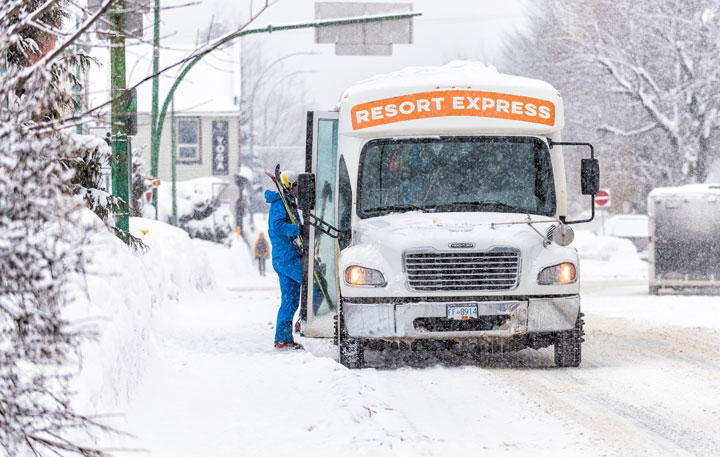 Daily commute to Pow Town. Photo: Vincent Schnabl @vincentschnabl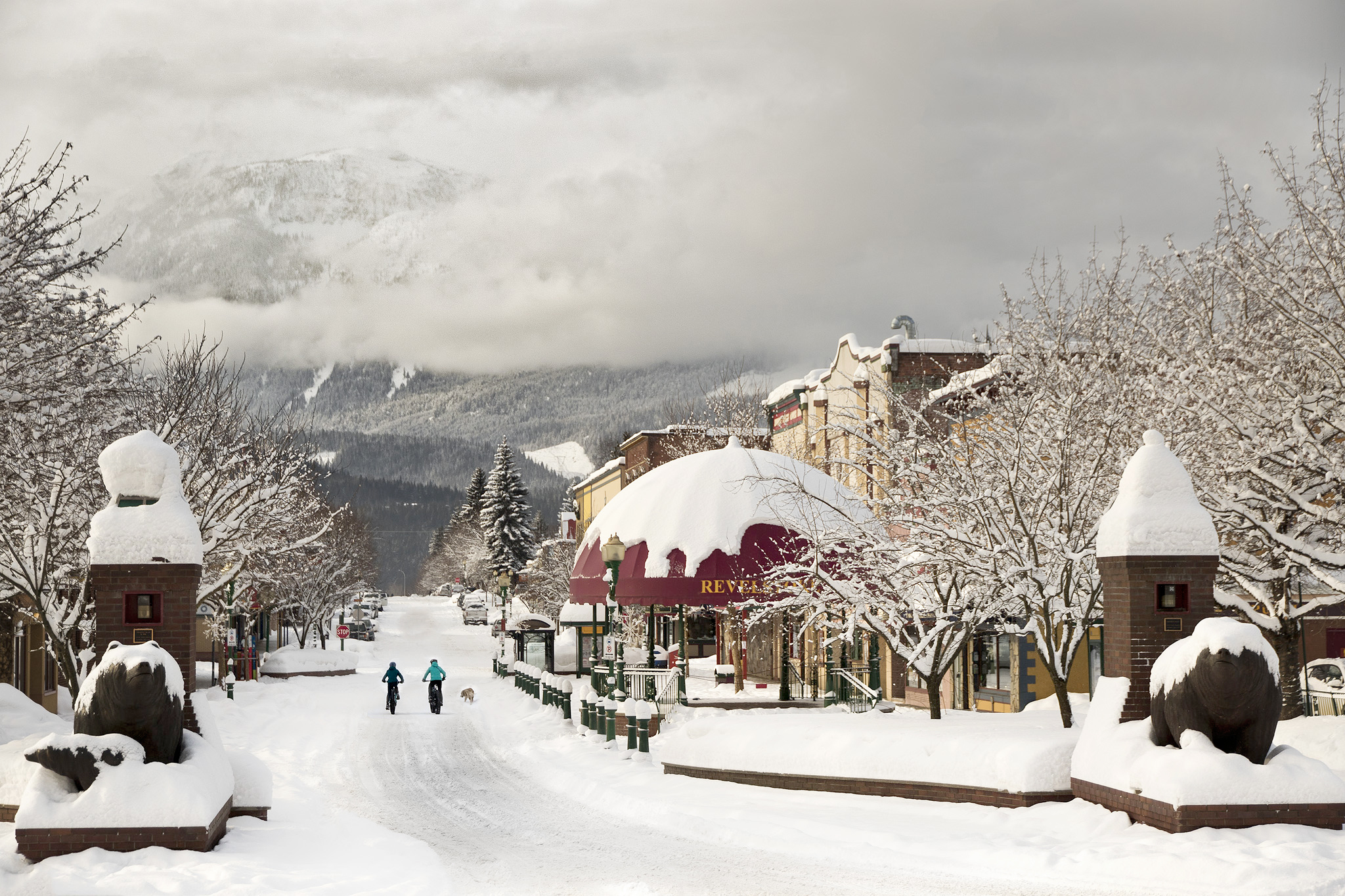 Fat biking on Mackenzie Ave. Photo: Ian Houghton @ankhou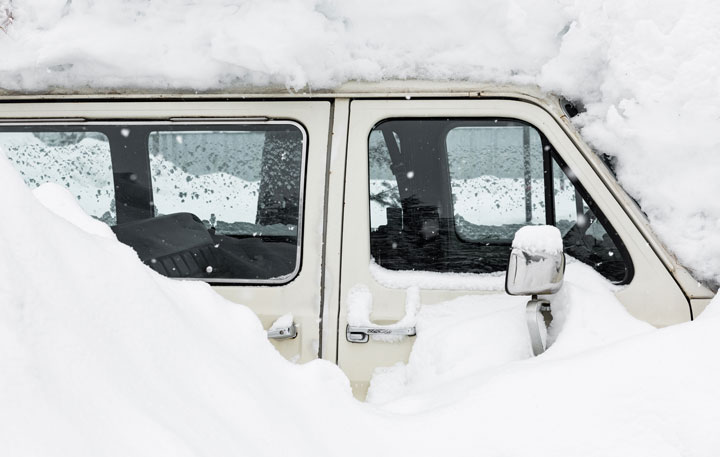 Shoveling out the driveway was on a whole new level this winter. Photo: Vincent Schnabl @vincentschnabl
---