Where To Après On Resort
March 20 2019
Après (ä-ˌprā): social activity (as at a ski lodge) after a day's skiing.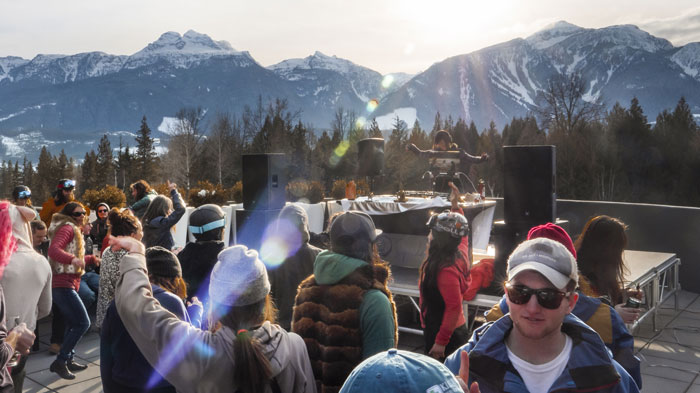 Any time spent exploring our snowy slopes is already a guaranteed good time, but the perfect cap to your day is to follow it up with good music, food, and drinks with friends. Après is all about connecting with your buds and reliving the best moments of your ski day. From casual food and drinks, to dancing in ski boots, après can land anywhere from low key to a pretty rowdy night.
To make it easy to go directly from slashing turns to raising glasses, our selection of slope-side bars and restaurants are only steps away from the snow and have some great food & drink specials to sweeten the deal. Here are some of our favourite spots to grab a cold one after a day on the slopes.
On Mountain
Mackenzie Outpost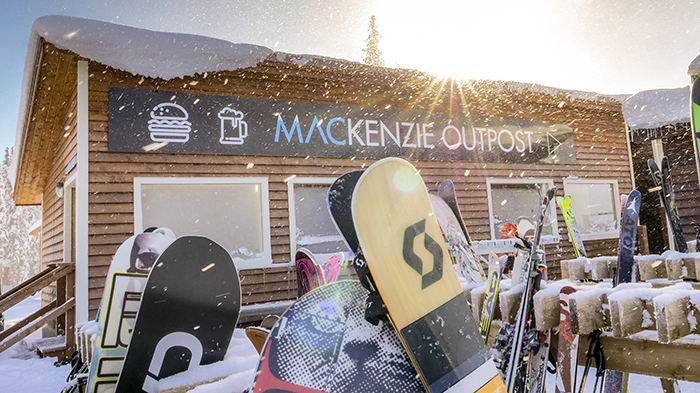 Now fully licensed, Mackenzie Outpost is the ultimate après with a view. Settling in with what is easily one of the best burgers in Revelstoke and a brew is an experience you won't want to miss. Conveniently located right beside the top station of the Revelation Gondola, you can savour a Stoked Mountain Ale while soaking up the view of the mountain itself.
Revelation Lodge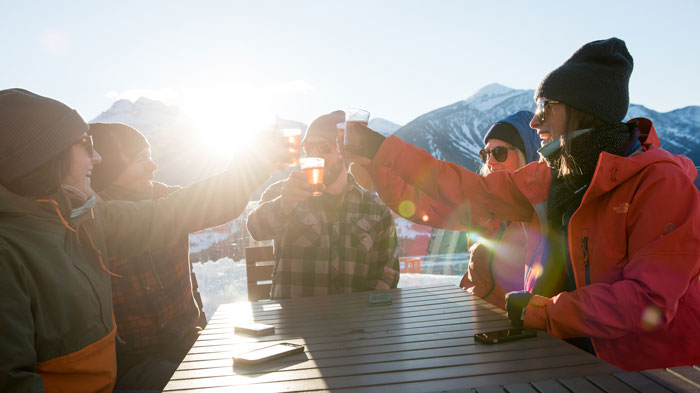 Catering to all of the typical post-ski cravings with a classic Canadian caesar, a local Mt. Begbie beer, poutine and live music every Satuday from 1-4pm throughout the winter, this mid-mountain lodge has it all. Soak up the sunshine on the stunning patio overlooking the mountains across the river and the valley below or warm up with a hot chocolate inside. Find the Revelation Lodge perched above the resort village at mid-station of the Revelation Gondola.
At The Base
Mackenzie Common Tavern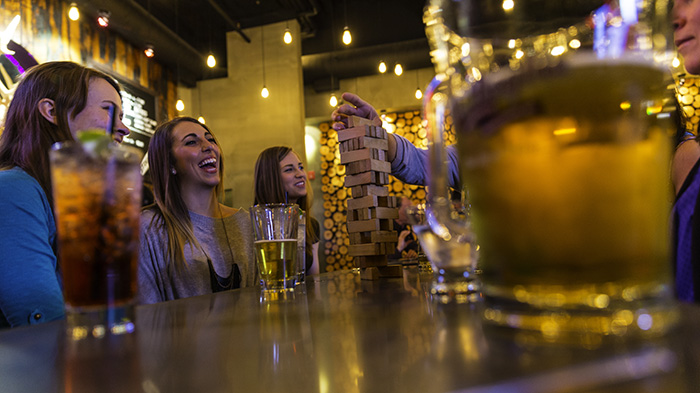 With a wide range of micro brews on tap, a free pool table, games galore and its famous shot ski, the Mackenzie Common Tavern (AKA the Mac) is home to après good times. The new trendy, Mac Kitchen Food Truck is serving up the food here and the hand-tossed pizza is the perfect shareable après snack. Line up your friends for a group shot ski, or swing by for an early après between 11-12pm for their Power Hour $6.75 mountain mugs of drafts. Warning: Some spontaneous dancing in ski boots has been known break out at any time.
Rockford Wok | Bar | Grill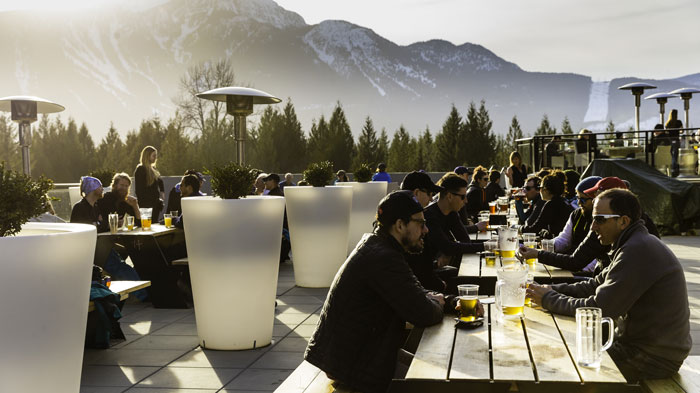 If you're on the verge of being hangry, the Rockford is the place to go for cold drinks, tasty food and lots of seating. Their menu features a wide range of options to keep everyone happy. Daily après specials include a $7 poutine; add a shot of Jameson to any beer for just $5 or if you're lucky enough to rock up on a Monday after 2pm, their wing night can't be beat. Live tunes rock the joint Thursdays from 2-5pm and Fridays 8-11pm.
Revelstoke Mountain Resort Liquor Store
Sometimes the call of the hot tub is too strong. To get back to your accommodation ASAP, you can get your après to go from the Revelstoke Mountain Resort Liquor Store. While there, we recommend stocking up from their wide selection of BC wines and craft beers (everything tastes better when it's local right?). Open daily in the winter from 2-9pm (10pm Fridays and Saturdays), and conveniently located right beside The Rockford, you can stop in on your way to the parking lot, or quickly dash down from your room in the Sutton Place Hotel.
---