Big Mountain Goes Off at Cold Rush
February 04 2016
Check out all the action from the first day of the backcountry freeski event.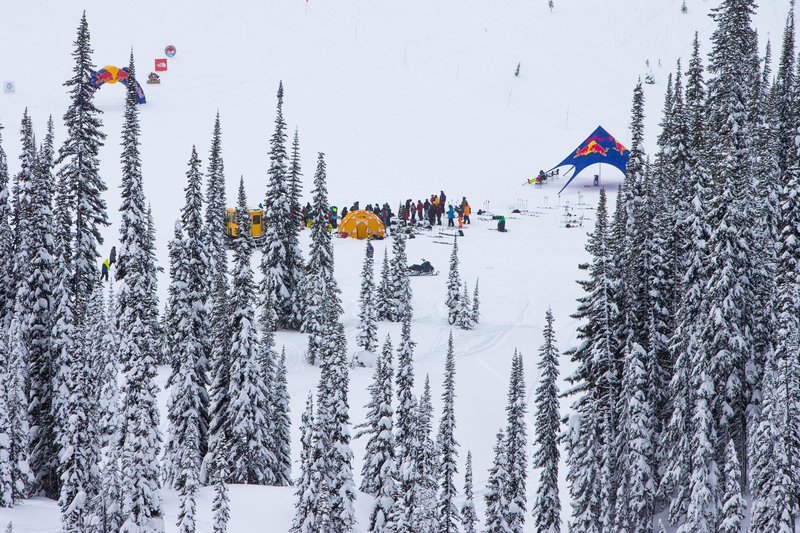 The Big Mountain venue camp. Photo: Scott Serfas / Red Bull Content Pool
It's said that good things come to those who wait, and indeed they did on the first official day of Red Bull Cold Rush. After a 24-hour delay due to less than ideal visibility in the backcountry zone, the Big Mountain chapter of the multidisciplinary event got under way this morning at Revelstoke Mountain Resort.
With clear skies, the sound of rotor blades thumped across Lake Greely as 21 of the best freeskiers in the world were shuttled to the top of Greely Bowl on Mount Mackenzie.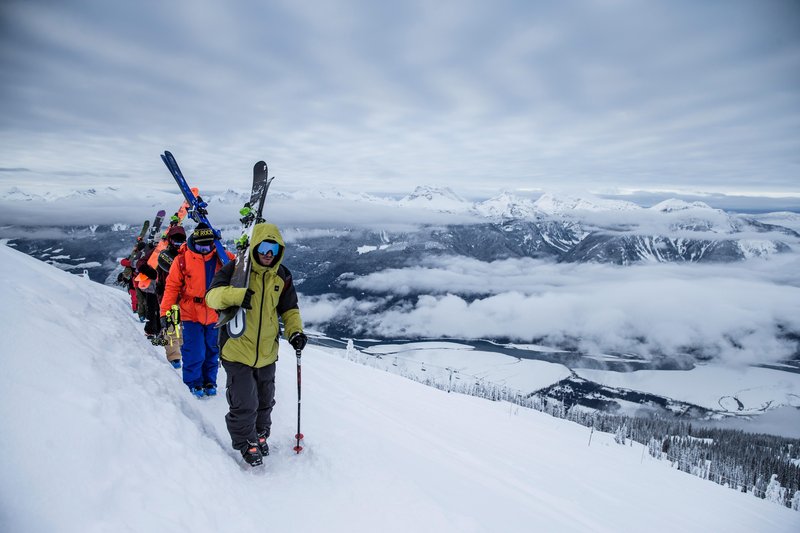 Athletes hiking into the venue. Photo: Bryan Ralph / Red Bull Content Pool
True to its name, the Big Mountain contest saw plenty of big lines, big airs and some huge drops as skiers picked their way through technical lines on Spilt Milk and Thumbs Up. With a focus on all-out shredding, the Big Mountain contest let athletes get creative by selecting their own lines on the mountain, utilising as much of the terrain as possible, including cliff drops, critical lines and of course a bit of style.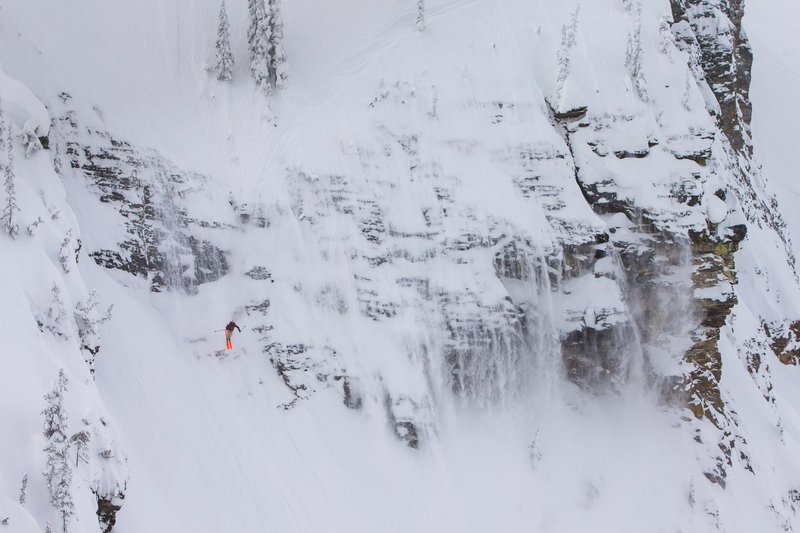 Mike Henitiuk drops. Photo: Scott Serfas / Red Bull Content Pool
With each athlete having a chance at two runs and their choice of the two main venue zone, Stan Rey set the bar early on with a massive backflip on his first run. While he didn't quite stick the landing, his second attempt was rock-solid and had fellow athletes and spectators cheering from the base.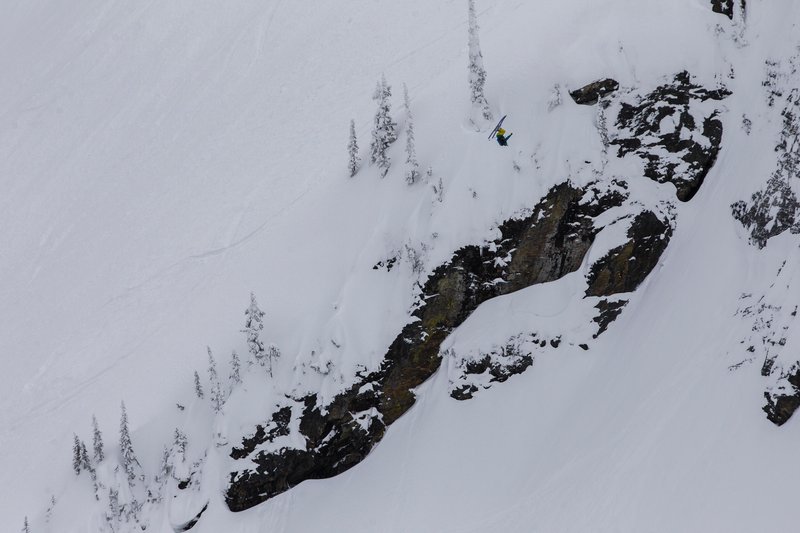 Stan Rey backflips. Photo: Bryan Ralph / Red Bull Content Pool
Sean Pettit put down two solid runs which included one of the biggest cliff drops of the day, pushing 15m from top to bottom. The level of skiing only escalated throughout the day, with Kye Petersen delivering the first 720 of the day, which quickly raised the bar. Sammy Carlson followed suit with his own 720 and arguably one of the strongest runs of the day.
The ladies contingent also delivered, as first-time Red Bull Cold Rush contestants Tatum Monod, Angel Collinson and Leah Evans impressed with technical runs. Among them, Angel Collinson laid down an explosive run with one of the fastest of the day, navigating the mandatory cliff drops and trees through Spilt Milk.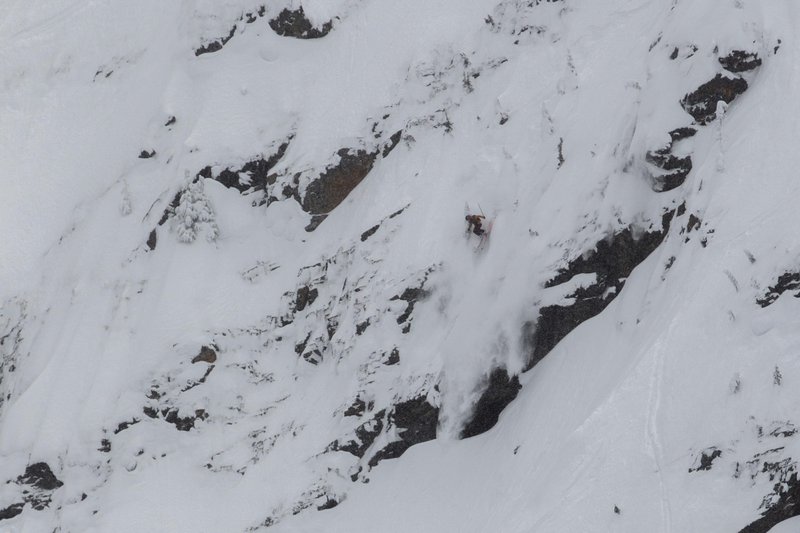 Angel Collinson drops. Photo: Bryan Ralph / Red Bull Content Pool
As a peer-judged competition, final results of Red Bull Cold Rush will be announced in their entirety on the evening of Saturday, February 6.
View more Big Mountain photos »
---