Dark Horse Invitational Course Update
July 29 2021
The course build for the Pro-Line that will set the stage for Casey Brown's Dark Horse Invitational is well underway at Revelstoke Mountain Resort.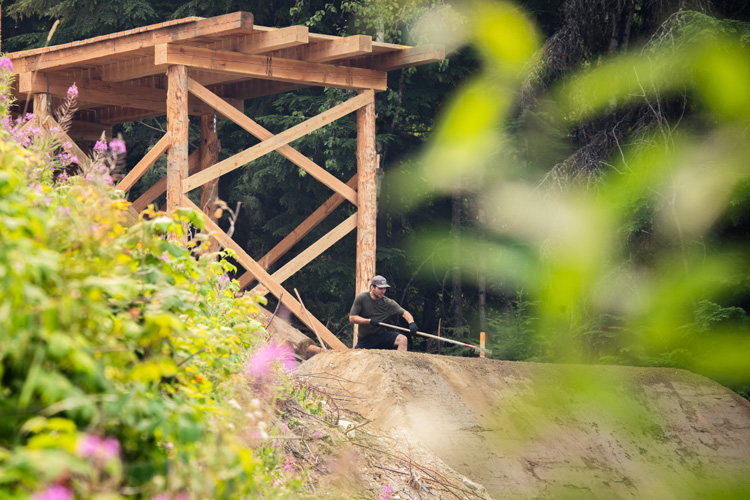 The event, scheduled for August 16-20, will host a roster of 8-12 invitation-only athletes from across North America. Unlike a traditional freeride contest, the concept behind the event focuses on progression and working with athletes to develop their skills.
The Build
In order to bring her Dark Horse brainchild to life, Casey has teamed up with friend and renowned trail builder, Corbin Selfe.
"Casey pitched the idea to me last spring and we flagged out a spot where we thought we could utilize a lot of the natural features in the terrain." Corbin Selfe
So far, the build is on schedule and all the jumps have been roughed in. The course consists of a large 13-foot ramp, 4 jumps and a progression zone with a mulch jump and airbag feature. Dry weather and extreme fire hazard ratings across the province have presented a few challenges with the build so far, so Casey's original concept of having 6 jumps has been scaled back slightly to ensure the line is finished on time. Fortunately, the course has access to the resort's water supply used for snow-making in the winter season. The RMR trail crew will also be joining forces in the near future to help finish the job.
"The biggest motivation for me working on this project is to have an end product that will really round out the Revy riding scene. Revelstoke has a lot of amazing trails, but nothing of this size and magnitude yet. We want to set the bar high with this line so we're focusing on quality over quantity for this year—but the end goal is to keep adding jumps and features in the future." Corbin Selfe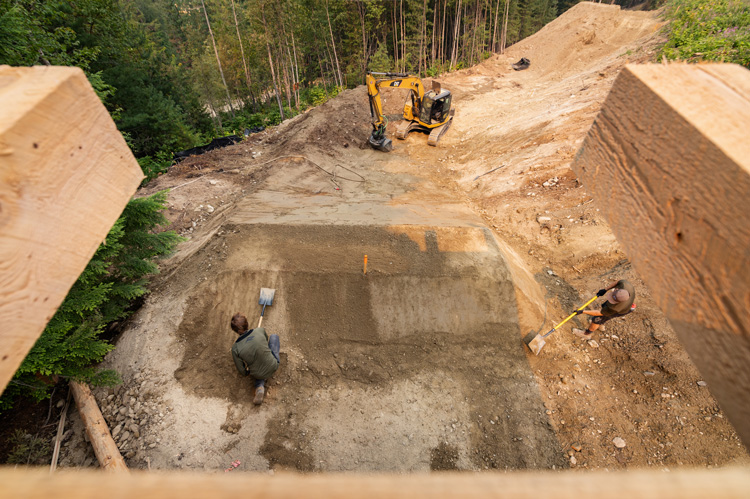 Photo: Shaping the entrance drop feature. Photo by Tom Poole, July 26, 2021.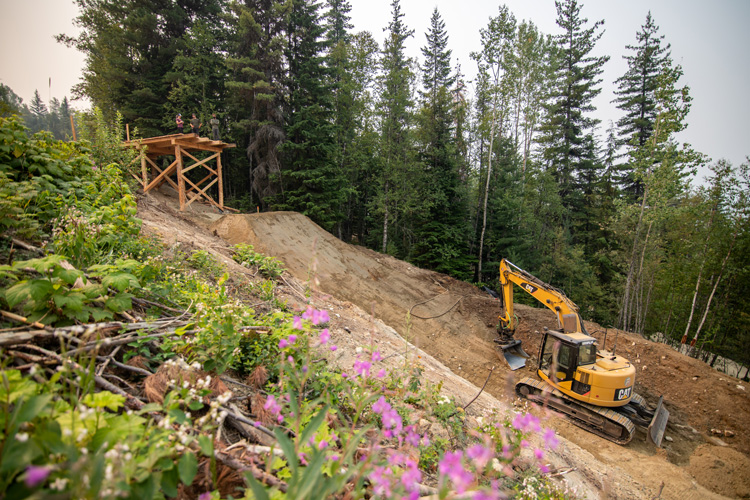 Photo by Tom Poole, July 26, 2021
Course Location
Located approximately 400 metres from the base of the resort, the Pro-Line runs between End Game and Fifty-Six Twenty. The course will be easily accessible for both riders and spectators.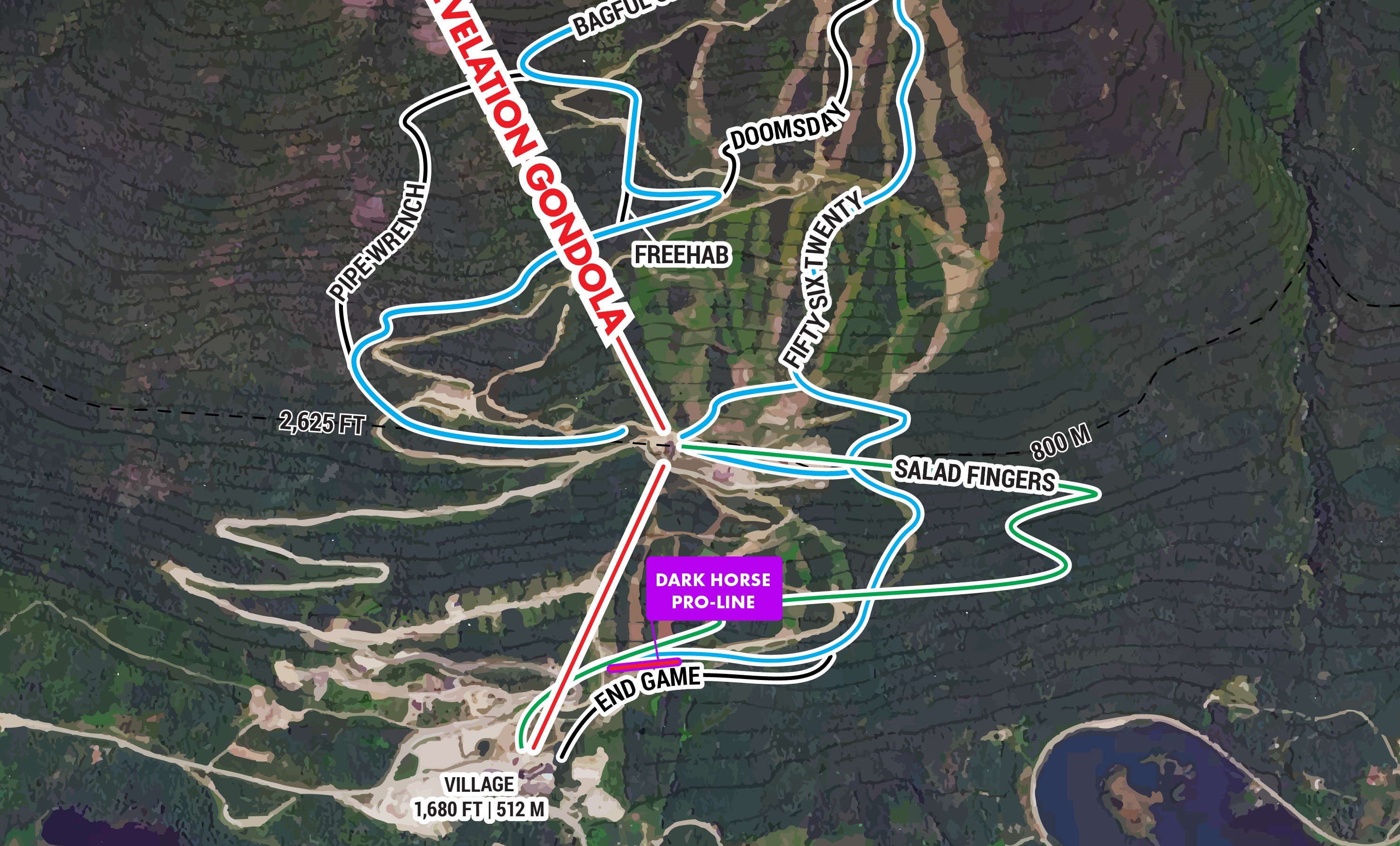 Funding & Sponsors
The Dark Horse Invitational has been made possible by the financial support of the Province of British Columbia's Resort Municipality Initiatives Funding Program. After the event, the course will be left intact and incorporated into the RMR trail network. Confirmed top-tier sponsors for this year's event are Trek, Five Ten, Swatch and Red Bull. Local sponsors include: Monashee Spirits, Stoke Roasted Coffee, Mt Begbie Brewery, The Regent Hotel, River City Pub, The Village Idiot, Rockford Bar | Grill, The Sutton Place Hotel, Save On Foods, Wandering Wheels and Spanda Collective.
"This event is all about creating a supportive environment for female freeride athletes. So far, it's been amazing to see local businesses coming on board to show their support. It feels like this event is really going to bring the community together and celebrate women's riding" Louise Hatton, Event Coordinator—Jigsaw Events
Call Out for Dark Horse Event Volunteers
Jigsaw Events is currently recruiting volunteers for this event. Volunteers will be compensated with Revelstoke Mountain Resort credit (redeemable for any pass or lift ticket purchase for future use) valued at $25/hour. Please contact Louise Hatton for details: loui[email protected]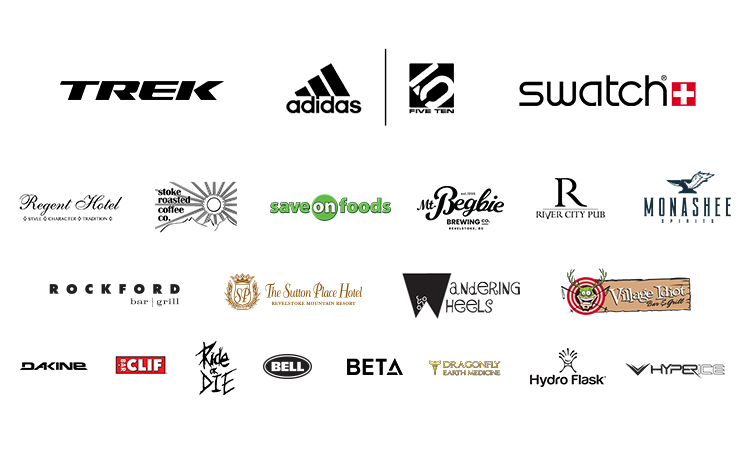 ---