Day Hiking Essentials
July 14 2017
Our hiking trails are ready for exploration; are you?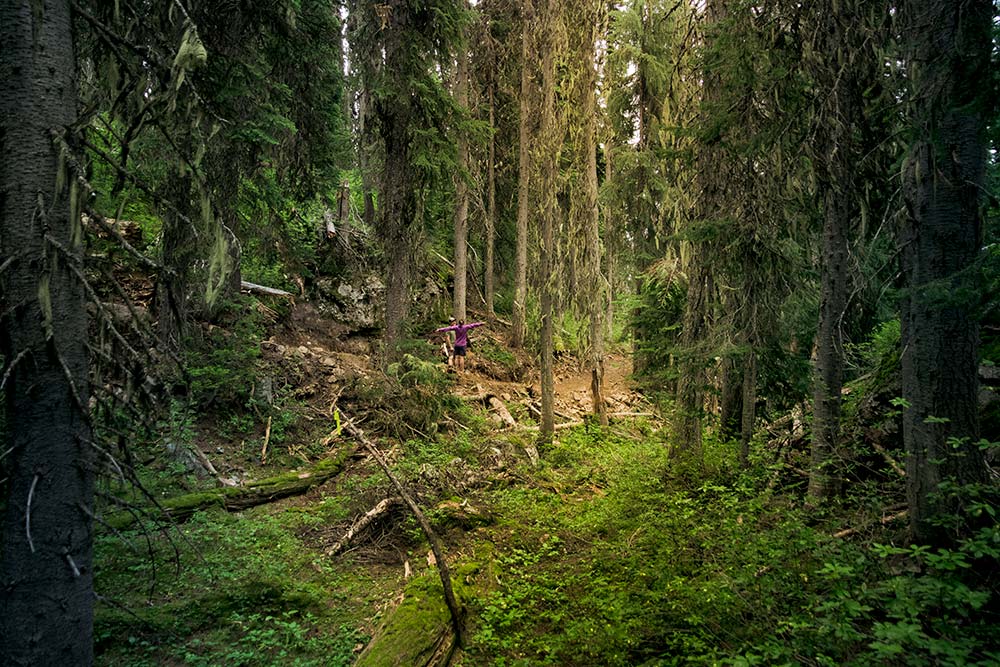 With the Revelation Gondola in full swing, accessing the alpine and sub-alpine has never been easier. You can now take the gondola up to Mackenzie Outpost and gain 1,170 metres in elevation without even breaking a sweat!
Once you're at the top, take a stroll along Cupcake Loop, an intermediate trail that figure eights through 2.3 kilometres of sub-alpine meadows and forests.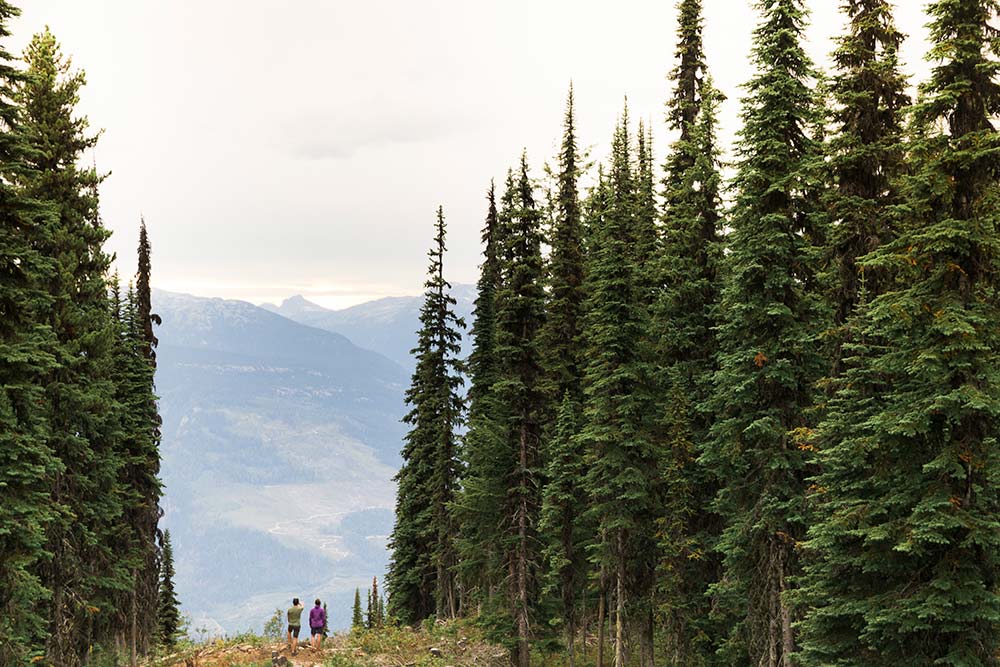 For the ultimate mountain experience, try a guided Alpine Hike and explore the upper reaches of Mt. Mackenzie. You'll walk along ridgetops with breathtaking panoramic views while your guide identifies local plants, wildlife and some of the region's rich history.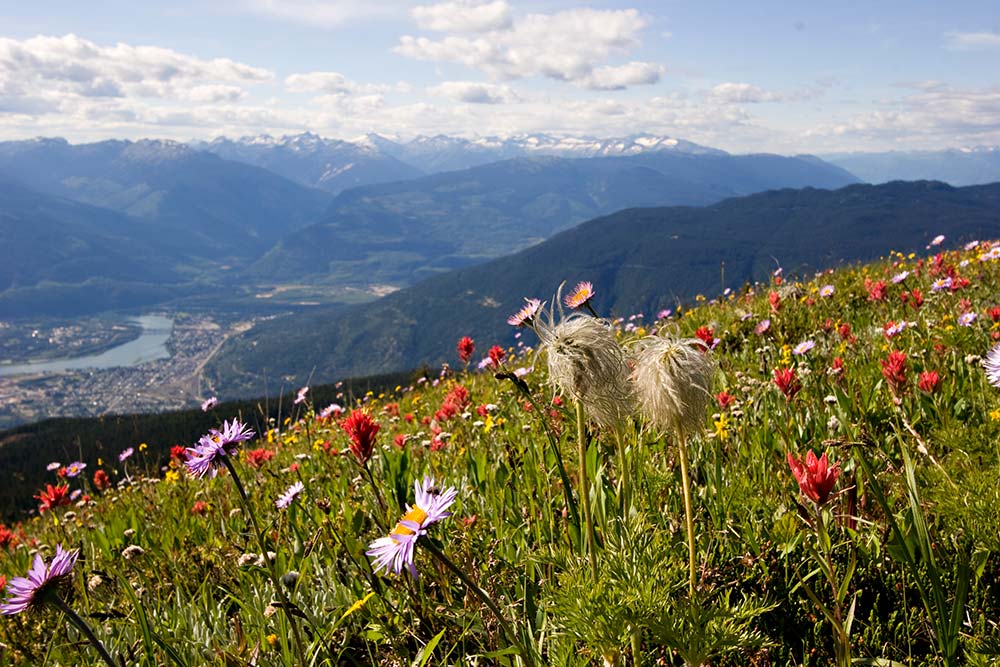 For something a little more extreme, take the gondola to mid station and hike Kill The Banker, an advanced black diamond trail up to the top – but be warned, this trail is a continuous 3.7 kilometre climb up steep, rocky terrain. It's the Grouse Grind on steroids, so lace up and get ready to feel the burn!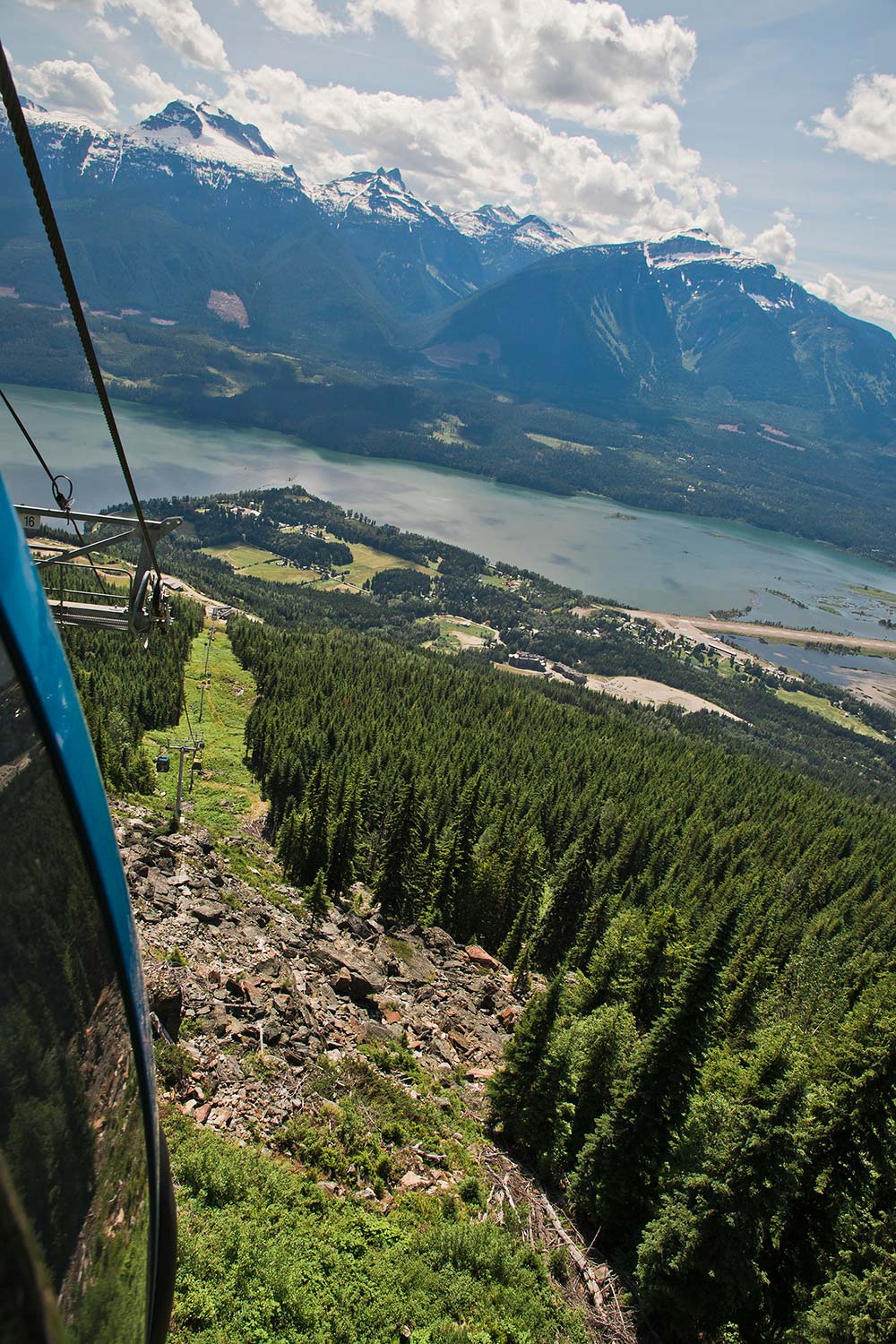 No matter which trails you choose to explore, make sure you're prepared. Always remember to stay on designated marked trails and carry water, snacks, sunscreen, and extra layers. Alpine temperatures are typically 5-10 degrees cooler than valley bottom, and rain and/or hail often occur unexpectedly.
Check out our gear recommendations for day hiking at Revelstoke Mountain Resort, all available at R Gear. Clockwise from top left: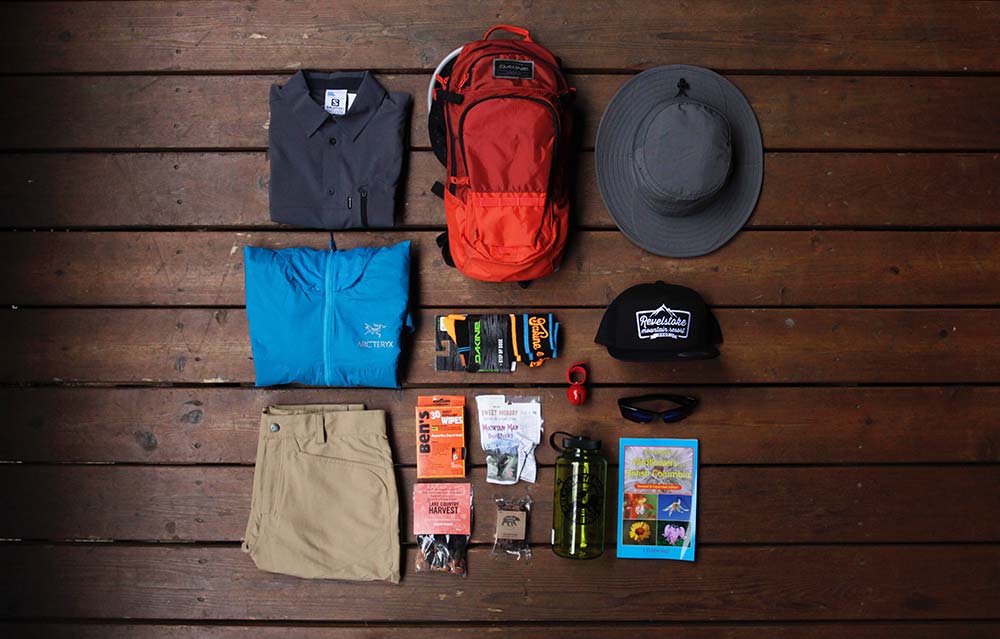 Salomon Radiant Stretch short-sleeved shirt; $79.95
Dakine Session 12L hydration pack with removable 2L bladder; $109.95
Dakine No Zone sun hat; $39.95
Integrated Apparel RMR mesh back hat; $29.95
Suncloud Milestone polarized sunglasses; $59.99
Common Wildflowers of British Columbia, by J. Duane Sept; $12.95
Nalgene 1L water bottle; $15.95
Bear bell; $2.95
Mountain Bite handcrafted granola bar; $4.45
Mountain Man Beef Jerky, made in Revelstoke; $5.50
Lake Country Harvest dried fruit; $5.25
Ben's Insect Repellent wipes; $7.95
Dakine Step Up trail sock; $19.95
Salomon Tiger S Eye shorts; $84.95
Arcteryx Atom SL jacket; $239.95
---