It's a Dog Meet Dog Week at RMR
January 16 2015
You may have noticed a lot of dogs on the mountain this week!
The canines were here as part of an annual course put on by the Canadian Avalanche Rescue Dog Association (CARDA). The yearly event is a chance for the avalanche rescue dogs and their handlers to get training and also validation from CARDA and RCMP instructors.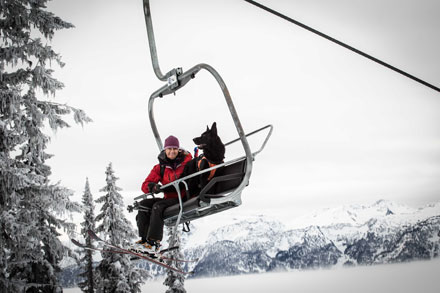 Photo: John Antoniuk
The event is held in a different ski area in Canada each year and this is the first time that Revelstoke has hosted the roughly thirty dog and trainer duos from around Canada and the USA.
Troy Leahey, Revelstoke Mountain Resort Avalanche Forecaster, says the event has been a big success:
"It has been a real honour to host the hard working CARDA volunteers and their dogs here in Revelstoke. They have thoroughly enjoyed their time here and this type of gathering really helps handlers and their dogs be the best teams that they can be."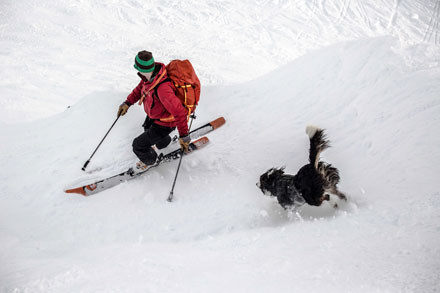 Photo: John Antoniuk
Over the five day event, the different levels of dogs have trained in four zones on the mountain and even had a chance to fly with Selkirk Tangiers Heliskiing to get comfortable being in a chopper.
RMR has provided lift access and helped out by facilitating search sites and allowing the handlers and dogs to stay at the hotel as well as providing a meeting area. The RMR patrol has also helped in a large avalanche rescue scenario with CARDA dog teams.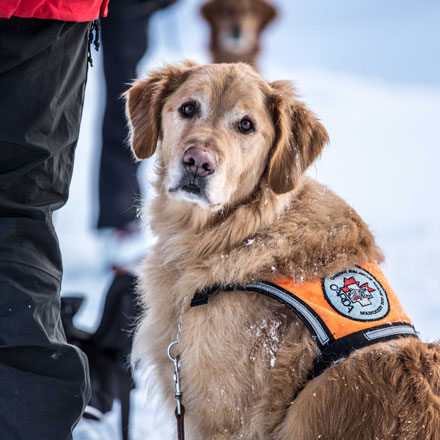 Photo: John Antoniuk
---