Family February in Revelstoke
February 04 2015
It's that time of year again! There's nothing like playing in the snow with the people who matter most to you.

Colourful fireworks in the RMR Village. Photo: Ian Houghton
And what better location than Revelstoke? We're leading Canada for snowfall this winter, with over 6 metres of snow and more on the way for this weekend.
We've got a bumper lineup of family-friendly activities to keep all ages occupied during BC and Alberta Family Weekend (when you're not shredding pow of course)!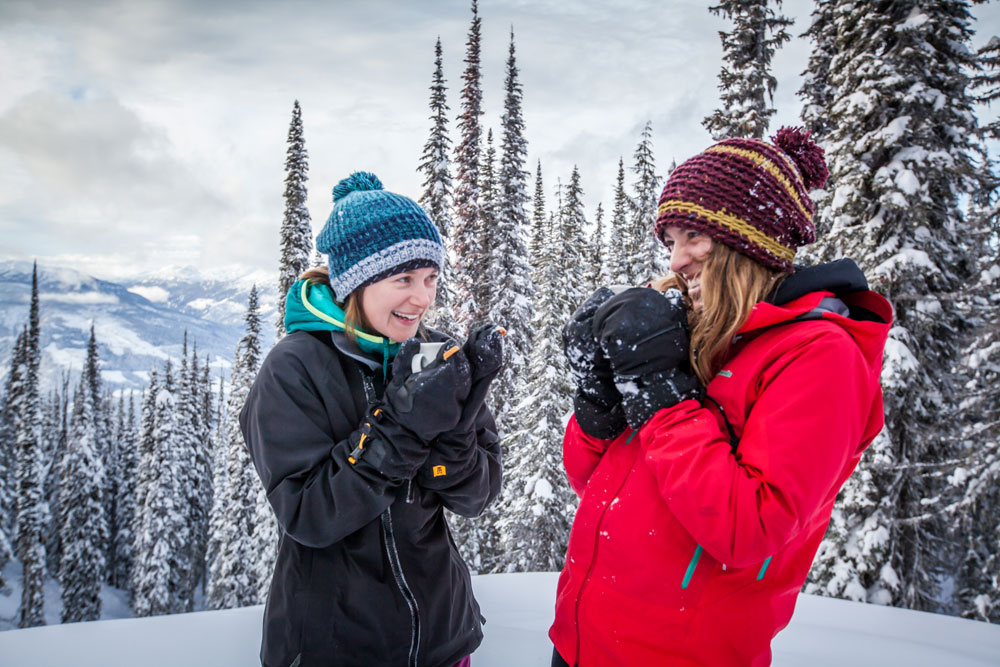 Delicious hot chocolate! Photo: William Eaton
Marvel at the glow from a spectacular village fireworks display or schuss down Turtle Creek Tube Park, ready to enjoy a steaming hot chocolate around an open fire.
Take a peek at the schedule below to help plan your trip, and remember to visit the RMR Event Calendar for more details and the most up-to-date information.
Date
Activity
Thursday, February 5
Disc Golf & Dinner @ Kids' ROC
Friday, February 6
Movie/Craft Night & Dinner @ Kids' ROC
Saturday, February 7
Al Lukas plays live in the Village from 2 - 5pm
Tubing & Dinner @ Kids' ROC
Kids' ROC open until 8pm
Village Fireworks @ 8pm
Sunday, February 8
Al Lukas plays live in the Village from 2 - 5pm
Monday, February 9
All Day Family Scavenger Hunt
Al Lukas plays live in the Village from 2 - 5pm
Thursday, February 12
Disc Golf & Dinner @ Kids' ROC
Friday, February 13
Family Fun Race in Turtle Creek @ 3pm
Saturday, February 14
Blue Rose Revival plays live in the Village from 2 - 5pm
Tubing & Dinner @ Kids' ROC
Valentines' Day live music & fire pit
Sunday, February 15
Blue Rose Revival plays live in the Village from 2 - 5pm
Monday, February 16
All Day Family Scavenger Hunt
Young Running plays live in the Village from 2 - 5pm
Tuesday, February 17
Young Running plays live in the Village from 2 - 5pm
---