Tubing, Slalom Races & Family Activities
February 01 2012
Revelstoke Mountain Resort has been enjoying incredible powder conditions with an abundant snowfall of 66cm in the last 7 days. The base continues to deepen, now at 236cm thanks to the incredible snowfall to date of 696cm. Skiing and snowboarding conditions on the mountain are all-time with fantastic grooming and powder stashes remaining in the bowls and trees from this past storm. With flurries tapering off tonight and sunshine in the forecast, this weekend will make for enjoyable skiing conditions.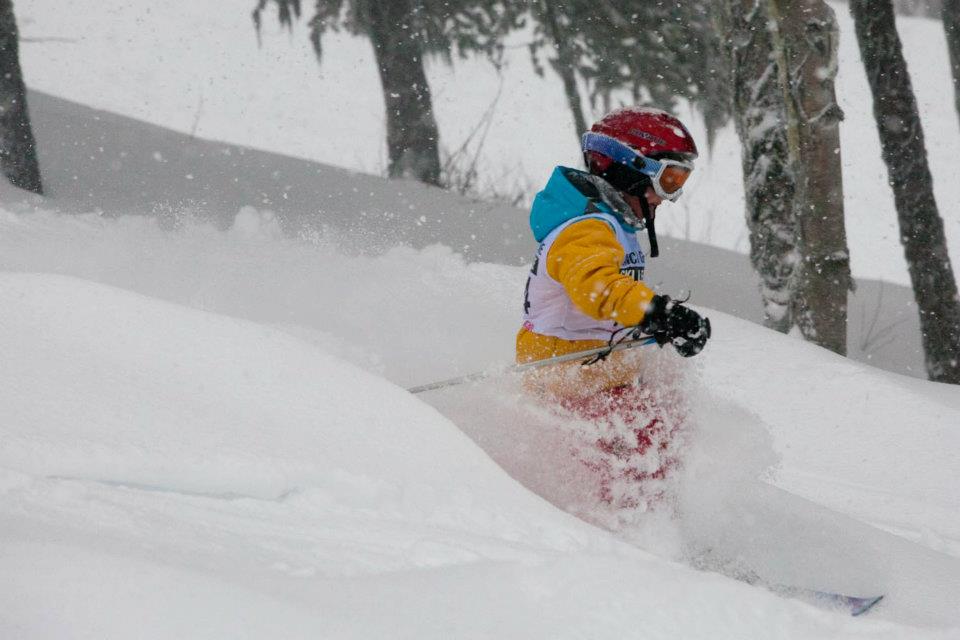 Nancy Greene Kids ripping through the powder in Aspen Glades - Sunday, January 29, 2012. Photo by John Antoniuk.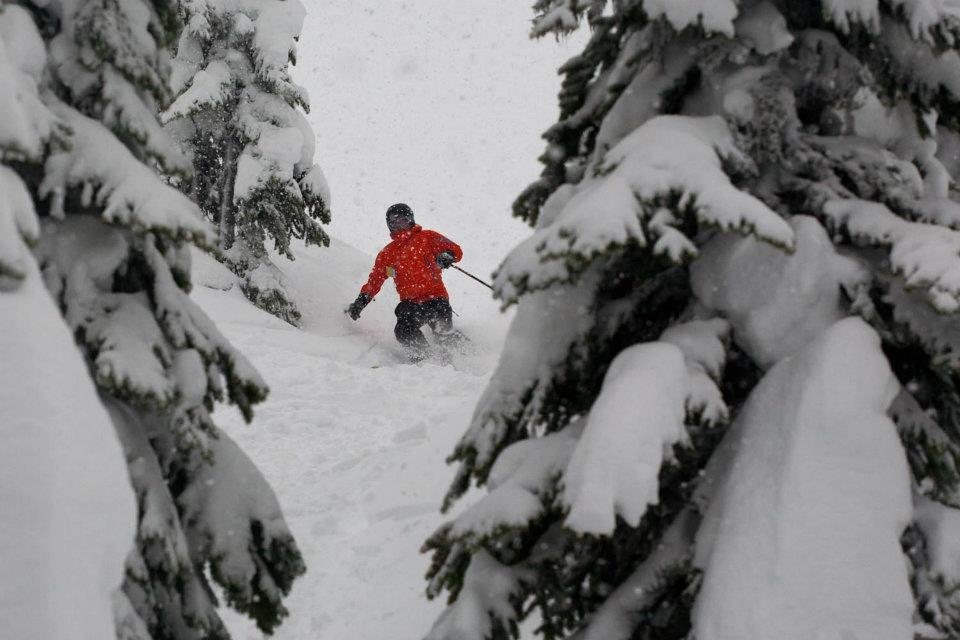 Tree time at the bottom of North Bowl - Sunday, January 29, 2012. Photo by John Antoniuk.
News and Events
Tubing Tuesdays!
Every Tuesday, enjoy the fun and ease of tubing in the Turtle Creek Tube Park for only $5 and unlimited rides!
PLUS:
30% Discount for RMR pass holders and Revelstoke residents. Offer valid everyday other than Tuesday.
1 Complimentary Slide for guests of The Sutton Place Hotel – Revelstoke Mountain Resort.
Last Drop Winter Classic Dual Slalom Race Series
Every Wednesday for 8 weeks starting Wednesday, February 1, 2012
In association with the Last Drop Pub and the Revelstoke Ski Club, Revelstoke Mountain Resort presents the first-ever Dual Slalom Race Series! Join a team or recruit your own team of four to test your speed against fellow racers. Individuals are welcome on the day, but advance registration is recommended to secure your spot. Each competitor will be given two runs each week. Anyone can enter! This event is open to all ages. Categories include: mixed, competitive and social teams of four. This event is open to all disciplines (ski, snowboard, telemark).
Registration:
$90.00 per team for eight weeks
$24.00 per individual for eight weeks
$3.00 on the day based on availability
Draw prizes to be given away each week. Anyone can win! Enjoy a terrific après atmosphere at the Last Drop Pub. Prizing will be awarded after every race at the Last Drop Pub, starting at 6pm.
Time: Pre-race meeting every week at 12:00pm at the Revelstoke Outdoors Centre. Race takes place from 1:00pm – 3:00pm.
For additional information, please contact Fly at 250.814.7741
Family Week Activities
With new family amenities open for the season including the new Turtle Creek Beginner Area and Tube Park, Kids ROC, and Mountain Child Care, Revelstoke Mountain Resort is eager to entertain for the upcoming Family Day holiday (February 20, 2012)! Plans are in the making for a full week of family-friendly activities from Thursday Feb 16 – Friday Feb 24. Fun activities such as tubing, scavenger hunts, and winter-themed games will be available daily with many free of charge! Evening activities will be available on various nights at Kids ROC, allowing parents the opportunity to go for dinner or enjoy some après-ski!
For more information on Family Week Activities, please contact the Revelstoke Outdoors Centre at 250.814.5060 or by email at [email protected].
---