Junior FWQ Event
March 22 2017
On March 25 and 26, Revelstoke Mountain Resort will be hosting some of the best up-and-coming junior athletes on the freeride scene at the Freeski World Qualifier (FWQ) event.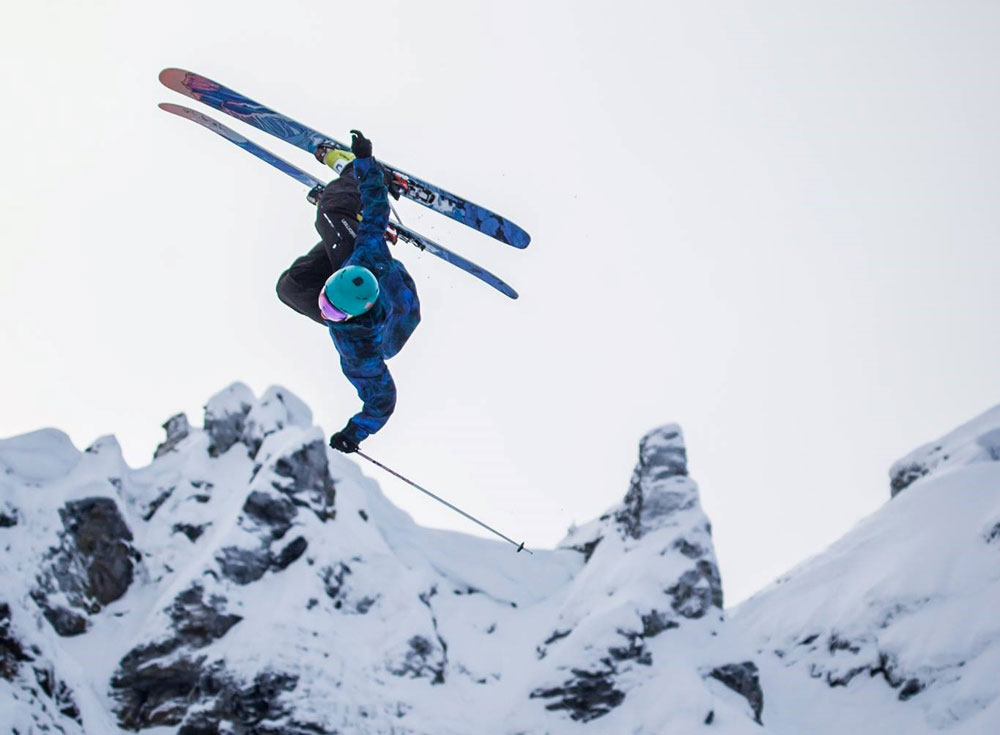 Local junior athlete Shey Townley | Photo: William Eaton
The qualifier event is one of 13 regional competitions held throughout North America allowing athletes to accrue points towards qualifying for next year's Freeski World Tour.
Over 100 athletes aged 18 years and under have registered for the event, including five local athletes who will be hucking their favourite lines on their home turf.
Shey Townley, age 17, is one of the local competitors. We caught up with him to ask him about growing up skiing in Revelstoke and the FWQ event.
How long have you been skiing? Do you get a season pass every year?
I got my first Mt. Mackenzie season pass when I was one and a half years old and haven't missed a year since!
Are you originally from Revelstoke?
I was born here in Revelstoke. I couldn't have wished for a better place for my parents to have landed! They were on a ski trip 30 years ago and their Volkswagen broke down, so they bought a house.
Is this your first year competing in the FWQ? Have you competed in any other events this year?
This is my first year competing in Revelstoke, however, I competed in a Rossland FWQ in 2012. I grew up competing in freestyle events around BC but decided there was too much terrain to shred at RMR.
What's your favourite run or zone at the resort?
Can't go wrong with Separate Reality laps, but I think I'll have to go with Gracias Ridge and all the chutes dropping back into North Bowl.
What's your game plan for the event?
Just going to go shred some of my favourite lines and hopefully score a few!
---