Meet Some of the Women on RMR's Ski Patrol Part-2
March 05 2021
This is a 3-Part Series highlighting some of the women on patrol, how they got into the business and what they love about it.
Words by Matt Coté
Margaret Fahey approaches her job on snow as a problem-solver.
Skiing is complicated. We step onto P-Tex planks designed to minimize the coefficient of friction, then try to control ourselves against the downward tug of gravity with stainless steel edges, all on a mass of rock and snow whose surface conditions are ever changing. Being a check on that crazy production, and curating an environment where skiing big mountains becomes a reasonably safe thing to do, is what drives Margaret Fahey.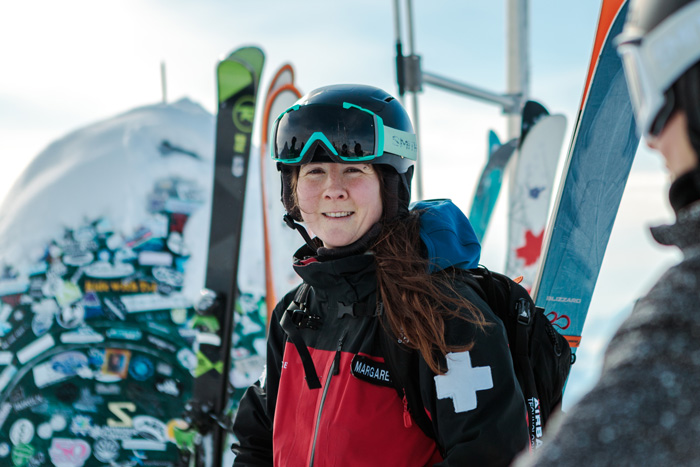 Photo: Tom Poole
The 31-year-old four-year veteran of RMR's pro patrol is all about awareness. She skis fast because she knows every roll and nuanced piece of terrain like the refrain of a favourite song. As such, her skiing flows just like she's singing: Which is apt, because singing is just another well-put-together arrangement of infinite combinations. Fahey loves her job because it is too. She loves problem-solving, and when the intensely intricate workings of the mountain's safety team seem as natural as background music, that's when she knows she's nailing the right tempo.
"Flow. I think that's something we do well at RMR. We do tons of training, and when we're actually on a first-aid call I think that the hierarchy is really well laid out. The communication is really good, everybody knows what to do and how to make things happen. It's really satisfying when you come out of an incident and know we did the best could."
For Fahey, who grew up in Oakville, Ontario, but migrated west as part of a natural progression of outdoor love that sprang from the East's famed waterways, the mountains were the next problem to solve.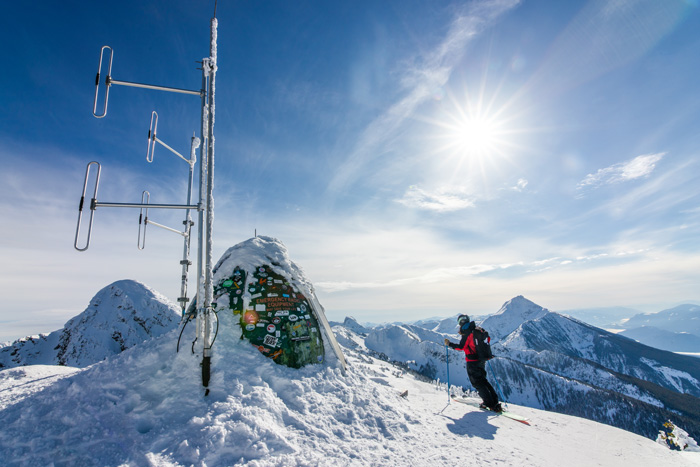 Photo: Tom Poole
On any given day, the number of things Fahey—and her team—have to figure out include weather, snowpack, avalanche control, and workflow. Simply coordinating the team to be in its best position is an all-consuming duty, and one that Fahey herself takes on during the days she leads the crew. This includes all the nitty gritty details, down to triple-checking equipment and supplies, daily. It wasn't what she originally thought would be her favourite part of the job, but it's where she's found she excels.
"I do think that sometimes as a woman you have to work a little bit harder to prove yourself. But I think there are certain aspects of patrol that women are better at. Like organization or attention to detail. Noticing this little thing needs to be fixed, or anticipating 'this is something we need to think about before it becomes a problem,' that sort of thing."
Diving ever deeper into that fray, Fahey plans on beginning certification for her CAA Avalanche Operations level 2 next season, an intense course. She's also just gotten a puppy she's training for certification from the Canadian Avalanche Rescue Dog Association.
But, after all this time, what she still looks forward to the most every day is being outside and developing new skills. In that regard, even as a seasoned pro, she feels she's still right at the beginning.
"I think I still have a lot to learn from this. It feels like a good starting ground for working towards becoming a forecaster, a guide, or a route leader here."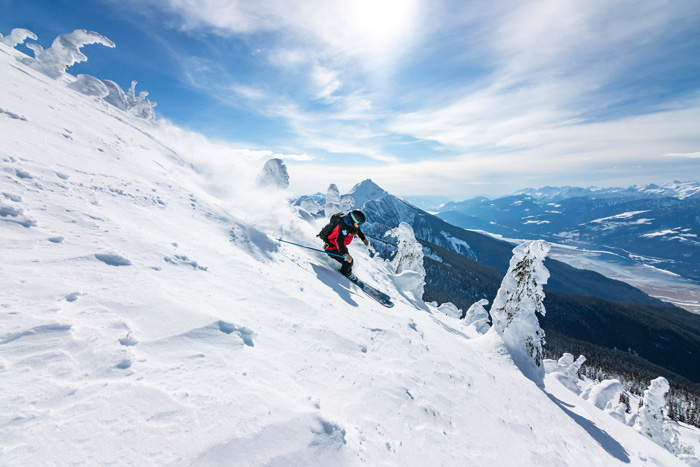 Photo: Tom Poole
---