Meet Some of the Women on RMR's Ski Patrol Part-3
March 19 2021
This is a 3-Part Series highlighting some of the women on patrol, how they got into the business and what they love about it.
Words by Matt Coté
Sydney Knapton revels in the mentorship of other women in red.
Arcing elegant turns down the rope line of RMR's southern boundary, and onto a bump-strewn Jalapeño run, it's hard to believe Sydney Knapton grew up more into hockey than sliding on snow. The 23-year-old who was raised in Whistler has the picture perfect form of an ex-racer, though it turns out skiing was only one of myriad sports she loved as a kid. "Ski school was cheaper than day care," she jokes, having also excelled at soccer and most team sports.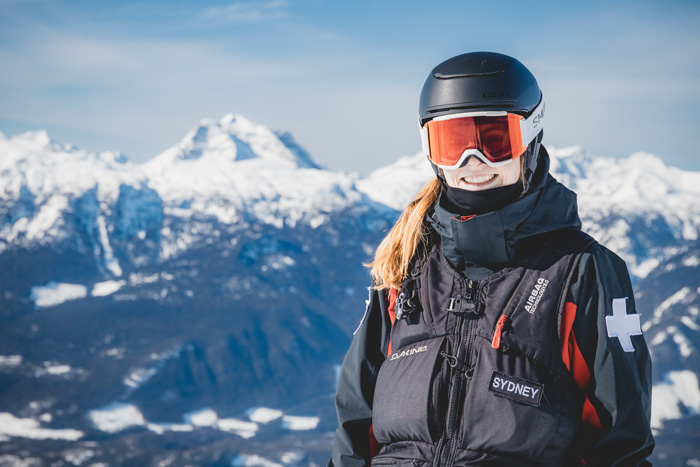 Photo: Hywel Williams
Now a full-time bike and ski patroller at RMR, that snowy part of her youth that seemed incidental has become central to her life in a way she never expected.
I didn't necessarily set out to get a job," she reflects, "I just ended up volunteering on Blackcomb, and then volunteering here.
Knapton, who loves being outside and being active, wanted to leave the nest like most young people do, but still wanted all the same wonders of the outdoors she grew up with. She found them in Revelstoke, along with a slower pace of life than she was used to back in the ski world's answer to New York City.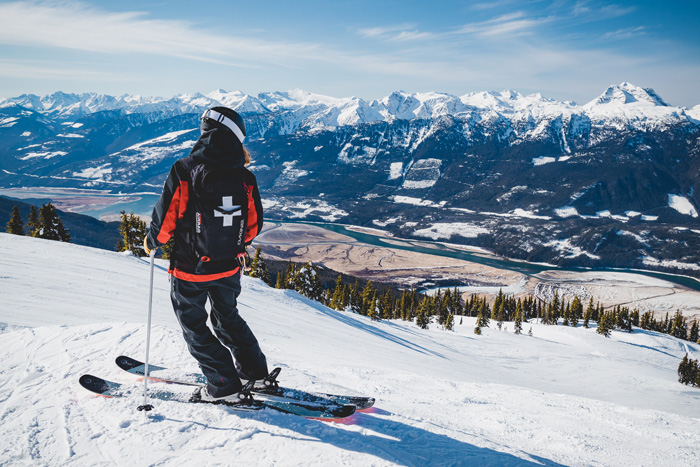 Photo: Hywel Williams
She had family friends that patrolled, and knew it would be a fun job, but what she didn't foresee was the community she'd stumble into, and the mentorship she'd find.
"I think it's a super awesome environment we have here. I feel like I can go up to anyone and ask them a question and not feel like I'm asking anything silly. Everyone's really approachable, which is really nice. I know that, for a long time, the industry was more of a boys' club. So I feel like we've all kind of overcome that—the men and women."
Under the guidance of other women in red, like Shasta Coombes and Margaret Fahey, Knapton says she's surprised herself with the confidence she's built through the skills she's developed at work (rope rescue, avalanche control, first aid).
"I feel super inspired by all the women I work with. I feel like I have so many mentors, especially female mentors here. That's huge as a young woman, looking up and seeing someone who's maybe in your career path and thinking, 'She did that, I can do that.'"
Having seen the big machine of Blackcomb's patrol up close, and how specialized it can be to things like first aid or avalanche control, Knapton has a particular appreciation for how intimate and multi-disciplinary RMR's team is in comparison. Here, everyone does a little bit of everything, and it's a great equalizer.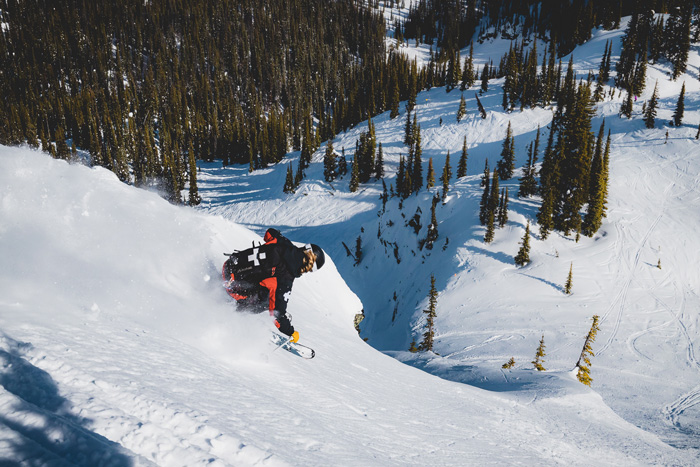 Photo: Hywel Williams
As far as the path ahead lies, she's got lots of time, and right now she's happiest to just focus on the moment—something her job frames in technicolor as she gets pitted in powder multiple days a week.
"I'm just feeling super lucky that I have a job that's fun, and taking it day by day in this crazy world we're living in."
---