Meet the Bootfitters
November 18 2015
Nothing can ruin a powder day quite like a pair of boots that don't fit quite right. Luckily, RGear located right at the base of the mountain has you covered with the latest in bootfitting technology, and more importantly highly skilled bootfitters!
If your boots need a little TLC (or a lot!) just pop off the mountain and stop by the shop and see one of our awesome team members.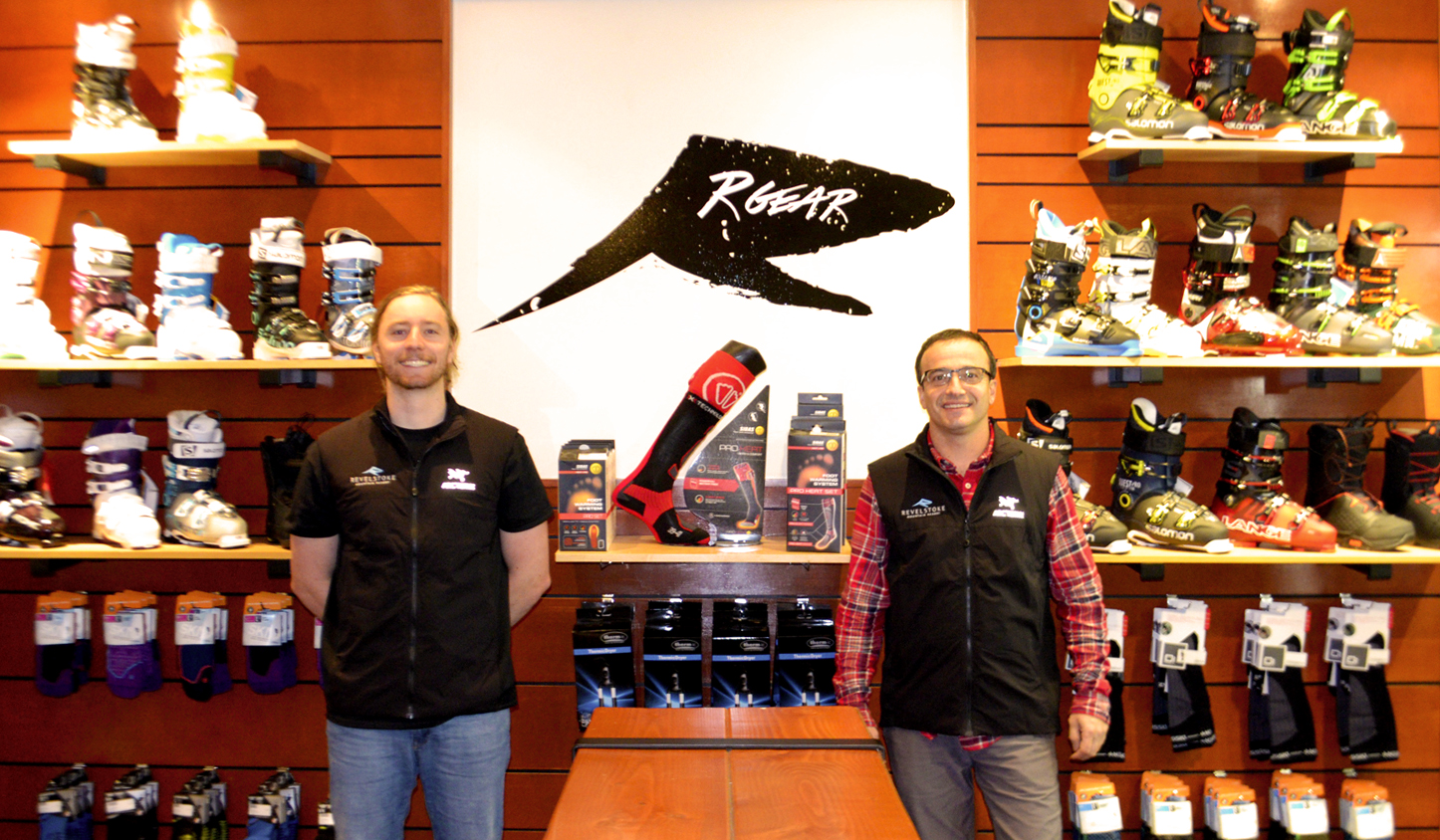 Meet Julian – R Gear's Lead Bootfitter
Julian is taking over as R Gear's lead bootfitter this season and brings with him a wealth of experience.
Hailing from the northern beaches of Sydney, Australia, Julian traded sand for snow at the age of 3 when he first started skiing at his home mountain of Thredbo, where over the years he competed in race and freeride events.
New to Revelstoke, Julian brings with him 8 years of experience in the snow industry. He started his boot fitting career in one of Sydney's busiest ski stores and his skills flourished under the training of SIDAS professionals from whom he learnt the art of footbed moulding, bootwork, fitting and alignment. During this time he also attended Master Fit University, obtaining his Masterfit certification.
From Sydney, Julian took his skills to North America, settling in Jackson Hole, where he has spent seven seasons alternating with the Australian winter. This past season he mixed things up again accepting a role as Managing bootfitter at Mount Hotham in the Victorian Alps.
Julian is stoked to now call Revelstoke home for this winter and is ready to help with any of your bootfitting needs.
Meet Benoit – R Gear's Manager & Bootfitter
Benoit is a familiar face around Revelstoke Mountain Resort and has moved into a new role as R Gear's Manager and Boot Fitter.
Benoit grew up in the Pyrenees ski town of Cauterets, France where he learned the ins and outs of retail at his family's retail store, while simultaneously ski racing at the regional level. By 1986 Benoit had traded his skis for a snowboard. It wasn't long before he was racing at the national and international level. He spent nearly a decade racing professionally and was a member of the Quiksilver International Team. In 1997 Benoit returned to the retail world opening his own store back in his home town.
Benoit now calls Revelstoke home and his years of retail experience and his competitive snowboarding background make Benoit the perfect person to lead the team at the Retail Store. Always keen to add new skills to his resume, Benoit has recently completed his Boot Doctor certification and is ready to help out with any of your bootfitting needs!
---