Mountain Biking: Everything You Need to Know for Summer 2021
June 08 2021
Mountain bike season starts June 19 at Revelstoke Mountain Resort. This summer, we're adding 10 kilometres of new trails, extended operating hours and offering new bike pass products.
What's New
A total of five new lift-accessed bike trails will be added to our network including three black trails, a blue singletrack trail, and a four-and-a-half-kilometre green trail for beginner riders. The trails will be opened in phases over the course of the summer, providing riders with new trail options as the season progresses. Upon completion of these five new trails, our trail network will total over 47 kilometres.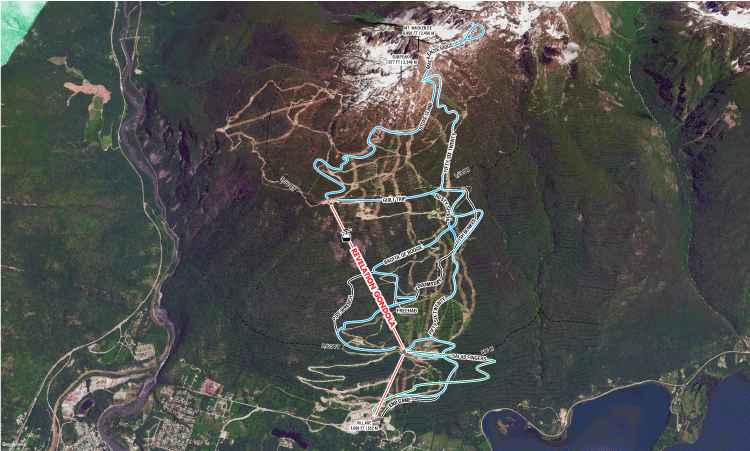 Click the image above to view a larger version of the Trail Map.
Hours of Operation
Our extended summer operating hours will give you an extra chance to beat the mid-day heat or sneak in a lap or two later in the evening. Bike trails will be open from 9:00 am to 5:45 pm from June 19 until September 6, and from 9:00 am to 3:45 pm from September 7 to September 26.
---
Trails Open for June 19
"Our trail crew has been working hard over the past few weeks getting trails buffed out and ready to ride—and things are looking really good so far. This year, we've made a few line changes on both Fifty Six Twenty and Bagful of Boogie to help with flow and sustainability. Also, make sure you check out the fun re-route on the lower section of Fifty Six Twenty down near the Village!" Steve Whale, Slopes Manager
Coming Soon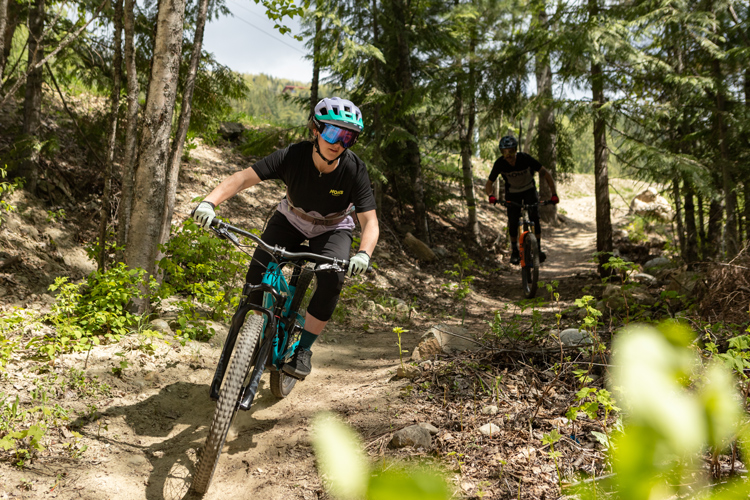 Photo: Tom Poole
How to Save
This summer, we've introduced a Mountain Bike Vertical Card which provides guests with three pre-loaded days of bike access for just $119. This product, similar to the winter Vertical Card, is non-date specific, direct-to-lift, and has the option to add additional days at 30 percent off. For unlimited access to our bike trail network all summer long, you also have the option to buy a Mountain Bike Season Pass. The Early Bird Season Pass sale ends June 15 with an Adult Pass priced at just $259. If you're looking for less of a commitment, you can save up to 20% on Mountain Bike Tickets when purchased online in advance.
---
Tickets & Passes
Get the full details on Season Passes, Vertical Cards, and MTB Lift Tickets. Shop Tickets & Passes »
Lodging Deals
Save up to 40% off lodging! Book direct for the best deal on accommodation at The Sutton Place Hotel Revelstoke or Sandman Revelstoke.
Bike Rentals
Need some wheels? We've got you covered! Come rent a two-wheeled steed for the day from the Rental Shop beside Guest Services.
Bike Repairs
Our multi-season Repair Shop can get you back on the trails in no time.
Mountain Bike Lessons
Learning Cycle offers mountain bike lessons for beginner and intermediate riders with safety, fun and adaptive learning as their top priorities.
---