MTB: What to Expect for Opening Day
June 23 2020
The final countdown is on; our mountain bike trail network opens this Friday, June 26.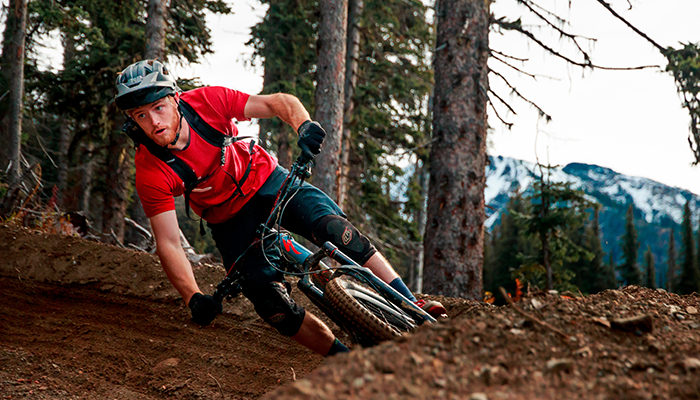 P: Ian Houghton
It's hard to believe that it was just last summer that we cut the ribbon on our debut mountain bike trail, Fifty-Six Twenty. Starting in the alpine, this machine-built flow trail descends our full vertical offering (5620 ft) and follows 15 km of berms and jumps to the village base. Needless to say, it only took one season for Fifty-Six Twenty to become a Revelstoke classic–especially among those who didn't mind the 7 km climb to the trailhead.
This season, we are re-defining "breath-taking", for all the right reasons. Riders can expect the same incredible mountainside experience, panoramic views, and world-class riding, without the mandatory climb. We're excited to announce that we have added over 15 km of new trail to our lift-accessed mountain biking network. Keep reading to find out what that looks like.
Ready to ride:
On opening day, guests will be able to access the lower section of Fifty-Six Twenty from the top of the Revelation Gondola down to the village base, as well as the top section of Bagful of Boogie. All other trails will open gradually as conditions permit. Keep an eye on our Mountain Biking page for all the latest information regarding trail status.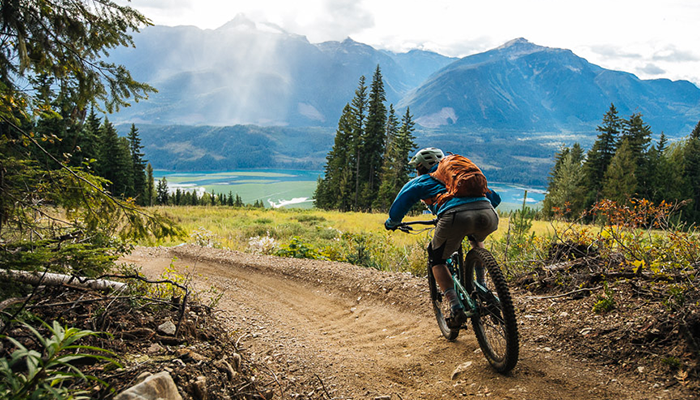 P: Ryan Creary
In the works:
As part of our new trail network, guests can expect a 5.4-kilometre machine-built, blue flow trail named Bagful of Boogie, a 4.6 kilometre (one-way) out-and-back cross-country trail to Greely Bowl, two black single-track trails named Fish Bonker and Pipe Wrench, and a 1.6-kilometre multi-use, out-and-back trail along Mackenzie Ridge. In addition to these new trails, a new connector trail titled Guilt Trip will also be constructed at the top of the Revelation Gondola to provide riders with easy access to the downhill network after a 1.8-kilometre traverse.

A sneak preview of a new bridge that has been built on Pipe Wrench.
Passholder perks:
In anticipation of opening day, Early Bird Mountain Bike Season Passes are now on sale until June 30. Adult (13+) MTB Passes are on sale for just $199, with Child (6-12) MTB Passes available for $89. In addition to unlimited riding between June 26 and September 27, Passholders also eligible for a 10% discount at our retail, rental and repair shops, as well as the Rockford and the Mac Outpost.
E-bikes are permitted on all sanctioned bike trails at Revelstoke Mountain Resort. E-bikes, as well as a large fleet of Specialized and Scott bikes are available from our on-site Rental Shop.
---