New Year's Eve in the Powder Capital
December 28 2013
Revelstoke is enjoying some of the best skiing in North America. Come and join us!
It's your last chance to get your Vertical Card and enjoy the best value on repeat visits to Revelstoke. Sale ends December 31 - buy now and enjoy your Powder Passport all season long.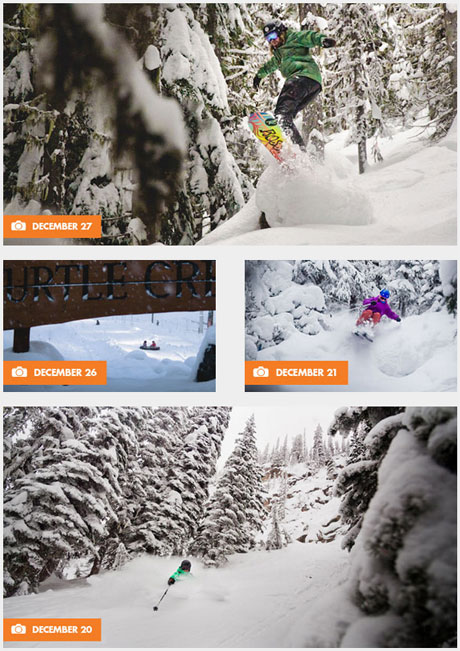 We've received 4 metres (13.1 feet) of snowfall to date, creating a 1.3 metre (4.3 feet) base, and we're expecting another 20cm (8 inches) in the forecast before New Year's Eve. Take advantage of our great ski & stay specials starting at $124.
With Turtle Creek Tube Park in operation, Storm Cats running and a full event lineup for the New Year, winter is in full swing.
---