Are You Ready for The Bank Heist?
August 22 2017
On Sunday, September 3rd RMR will be hosting its inaugural Bank Heist Time Trial run up Kill the Banker.
If this wasn't on your radar already, you still have a couple weeks to prep your quads for the burn! Whether you're planning on signing up for the event, or just looking to add to your trail repertoire, here are some great routes to help you up your cardio game.
Kill the Banker → Cupcake Loop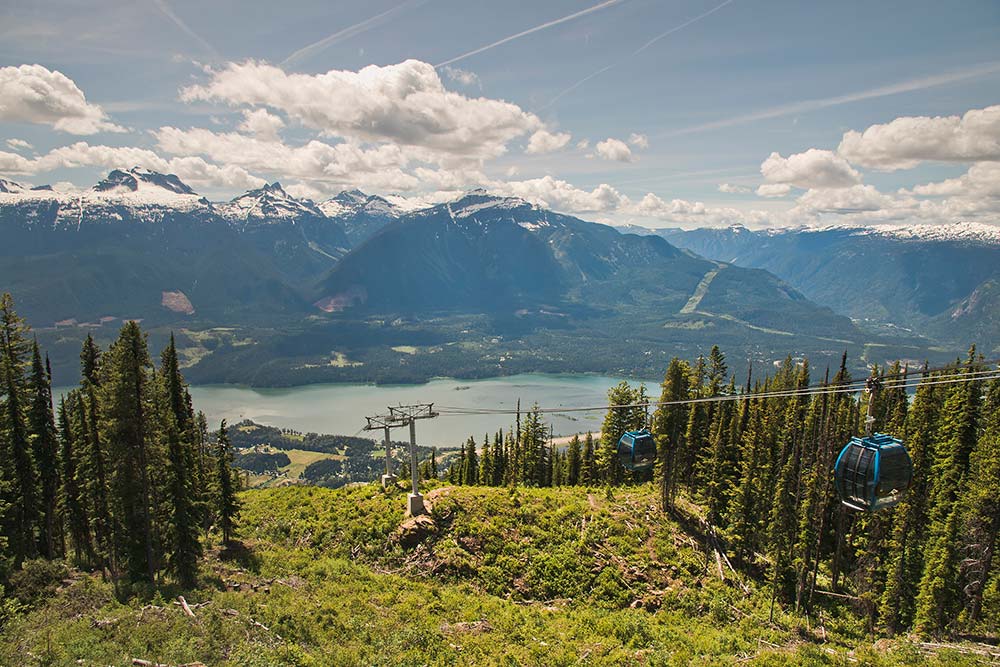 Earning you well over an entire vertical kilometre of elevation, Kill the Banker is Revelstoke's gnarliest summer trail to date. The 3.7 km grind is straight up the Revelation Gondola line, crossing boulder fields and streams with some mandatory technical footwork.
After the Kill the Banker climb, you can take it easy on the next trail and run the gentle, forgiving Cupcake Loop. This beginner trail will offer a bit of respite with little change in elevation as you figure eight through sub alpine forest and towering cedars.
Ending back at the top of the Revelation Gondola, you can then download (for free!), or run back down Kill the Banker to give your quads a real workout, all while gazing out over the majestic Columbia Valley and Monashee mountain range.
Bottoms Up → Take It Easy → The Woodchuck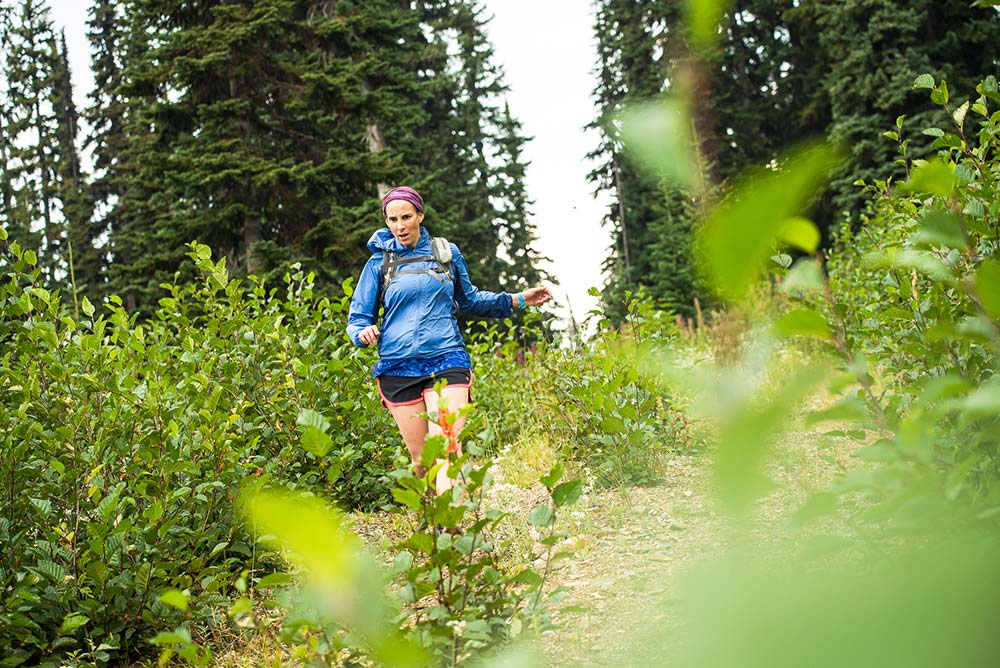 This loop begins at the south end of the Village Plaza, switch-backing up across ski runs, and edging in and out of a shaded leafy forest. After about 1.5 km of intermediate trail climbing, you'll head into a second loop called Take it Easy – no easy outs here though as you continue to climb until you pop out at the apex of the trail.
Run back down the ski run Sunshine or, if you're still feeling like you need some more, add in the Woodchuck Disc Golf course. It may be short, but it's relentless and takes you back uphill. Enjoy the valley views as you then descend upon the mid station of the Revelation Gondola, where you can either ride or run back down to the Village Plaza via Bottoms Up, completing your loop.
Eva Lake & Jade Lakes in Mount Revelstoke National Park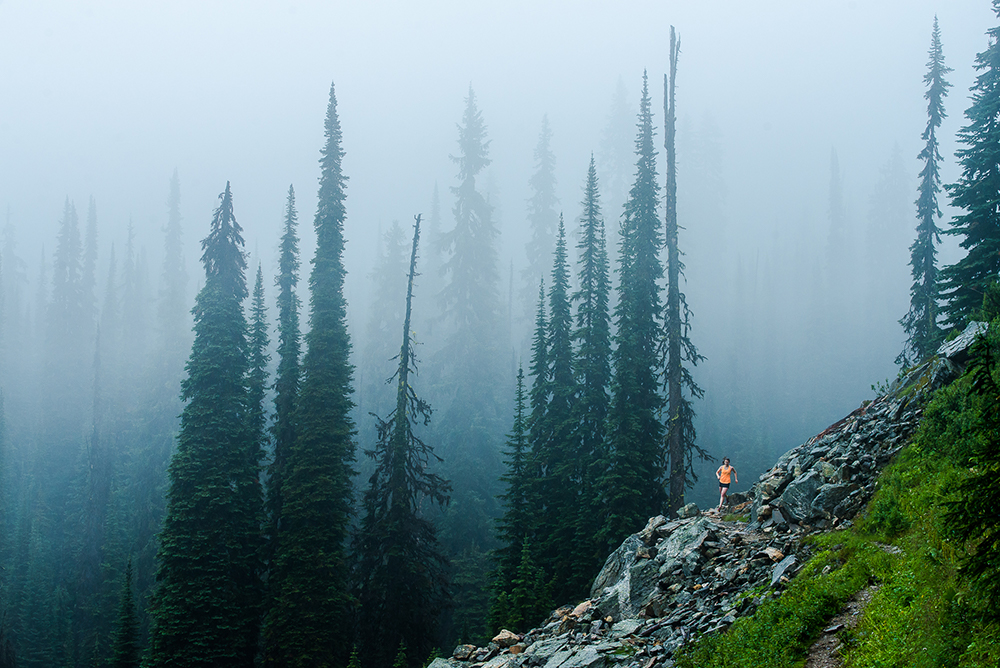 If you're looking to clock a bit more distance, both the Eva Lake and Jade Lakes trails are local favourites– and with the perk of free Parks Canada passes for 2017, Mount Revelstoke National Park is a no brainer.
To access these trails, drive 25.5 km up the Meadows in the Sky Parkway to the Balsam Lake parking lot. The Eva Lake trail is 7.1 km one way and gains a total of 179 m in elevation. The trail was named after Eva Hobbs, an active early member of the Revelstoke Mountaineering Club, and leads you across wildflower meadows, sub alpine forests and vast boulder fields until you eventually reach picturesque Eva Lake.
The Jade Lakes trail is 9.4 km one way and gains 428 m in elevation. To reach Jade Lakes, follow the Eva Lake trail to the second junction (5.4 km from the trailhead). This trail ascends a steep slope above Miller Lake and keeps climbing to the top of Jade Pass. From there enjoy stunning vistas and continue down the other side of the pass on a steep trail that becomes less distinct near the lakes.
And Remember...
As with all outdoor activities, remember to be prepared!
These routes include trails that are located in mountainous environments. Weather can change quickly, there is often no water or cell reception and wildlife (including bears) are out there. Always tell a friend where you are if you're running alone, and have an emergency plan.
We hope you enjoy the trails in Revelstoke, and let us know which ones are your personal favourites!
---