Red Bull Cold Rush in Revelstoke
November 23 2015
Red Bull Cold Rush is coming to Revelstoke Mountain Resort!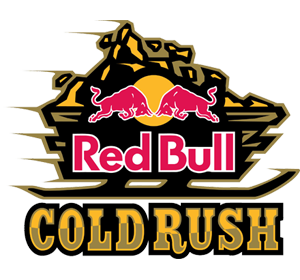 Red Bull Cold Rush is coming to Revelstoke Mountain Resort this winter. Fusing the disciplines of backcountry slopestyle, big mountain, cliffs, and alpine ski touring, the famed event will take place from February 2-5, 2016. The event will see 21 of the world's premier skiers invited to battle it out for a piece of the $36,000 prize purse awarded in a peer-judged format to the most versatile, well-rounded athletes. This year, fans will also be brought into the action with an all new 'People's Choice Award' that will be determined by online voting in the week following the contest.
Plans to bring back the event in 2015 were cut short by a less than ideal snow season. While relying on the weather can be frustrating, it also highlights the uniqueness of the event; a big mountain spectacle that truly depends on the good graces of nature. There are no carefully groomed runs, elaborate scaffolding, or cooling systems that would allow a more controlled contest to run in temperatures on the plus side of zero. Instead, it is a contest of athlete versus nature in its purest form. With already over 320cm of snowfall in advance of our November 28th opening day, Mother Nature looks set to deliver in 2016.
"This seems like the strongest start to a season that I have seen in my five years of experience," says Uwe Gramann, Senior Meteorologist with RWDI AIR Inc. "It is always difficult to predict as nothing is certain, but there are two ways we look at an upcoming season average; one is through weather models, the second by studying El Nino's history which can be a strong indicator. So far, it looks like we will have a slightly warmer than normal season by 1 – 1.5 degrees Celsius with precipitation dead on with normal averages. Last year, 'The Blob' (abnormally high water temperatures off the BC coast) was extremely abnormal, but we are already seeing it disappearing. This year is going to be quite a bit better!"
Along with the new location in Revelstoke, the event is being updated with fresh elements including innovative on-mountain features and a competition format that places a greater focus on alpine touring.
"With our steep vertical, big annual snowfall, and features to challenge athletes of any level, it almost feels like our mountain was made to be the venue for this event. We can't wait to host these world-class athletes as they put their skills to the test on our challenging terrain," says Peter Nielsen, Revelstoke Mountain Resort's Vice President of Operations.
This year, fans of Red Bull Cold Rush will have a chance to participate in the action for the first time through an all-new 'People's Choice Award' category, allowing them to vote for their favourite rider online. Following the contest, fans will be able to check out video highlights from each athlete on RedBull.com to cast their vote from February 8 – 10 with winners announced on February 11th. More details on voting will be released in January 2016.
In addition to the new 'People's Choice Award', Red Bull Cold Rush will continue its tradition as a peer-judged competition. Spread across three days, the event focuses on four distinct ski disciplines including backcountry slopestyle, big mountain, cliffs, and alpine touring, in order to find the best all-around freeskier. When the contest wraps, athletes have a chance to sit together to review videos from the three days of competition and cast their votes and evaluate one another based on style, speed, and technique.
---