Revelstoke Wildflowers
July 06 2018
In July and August, wildflowers splash the alpine canvas with vivid hues of yellow, red, purple and green.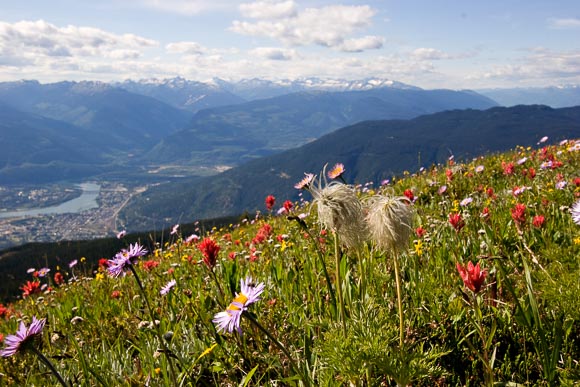 It's a beautiful sight, but have you ever wished you knew a little bit more about these delicate yet hardy plants? This happens to me pretty much every time I go for a hike in the alpine, so this year I decided to do something about it: I met up with Ellie and Hanno at the Parks Canada info booth located at the base of the Revelation Gondola and asked them a few questions about wildflowers in the Revelstoke region.
When is the best time to see wildflowers in the Revelstoke area?
Typically, between mid-July to mid-August. This year, with the intense heat and amount of consecutive sunny days we've had, bright colours were visible in the alpine by the beginning of July which was a bit earlier than usual.
Which flowers are the first to bloom?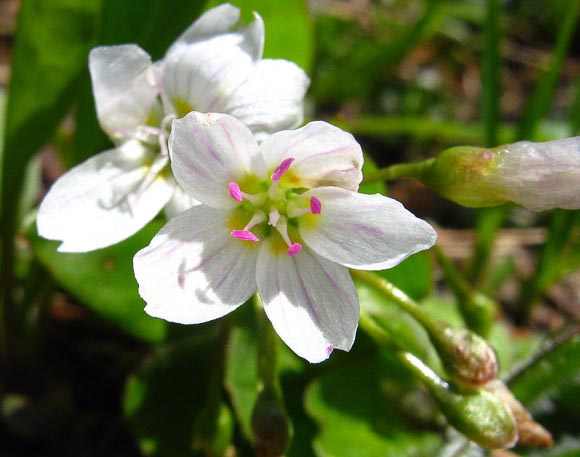 Western Spring Beauty comes up in mid-June or as soon as the snow melts, and blooms within 2-4 weeks producing enough seeds and stores for the following spring. It can even use its energy reserves to produce heat and melt through the remaining snow around its base. The Western Spring Beauty is one of the most ephemeral - quickly going into hibernation once other plants grow and bloom around it. This early and quick life-cycle allows it to avoid competing for sunlight with larger leafier plants.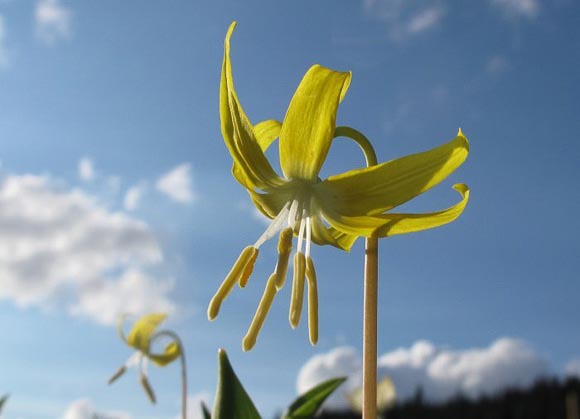 Glacier Lily can sprout and bloom under the snow. Glacier Lilies are an important and nutritious food source for bears coming out of hibernation. Like the Western Spring Beauty, they also don't last long.
Where are some of the best places to see wildflowers in the area?
Check out any of the trails at the top of Mount Revelstoke National Park. You can also book a guided hike at Revelstoke Mountain Resort and explore the alpine meadows at the top of the Stoke Chair.
There are lots of great areas to view wildflowers around Revelstoke, but no matter where you are, Ellie and Hanno warn hikers to tread lightly and stay on designated marked trails. Wildflowers, although very tough and resilient in their native environments, are extremely fragile and susceptible to human impact. Stepping on flowers can prevent regrowth next season. If there is a patch of snow on the trail try to stay on it. Even standing too long in one spot can be dangerous, so finding a rock to stand on while setting up a photo or eating lunch is recommended.
Do you have any fun facts about some of the wildflowers in this region?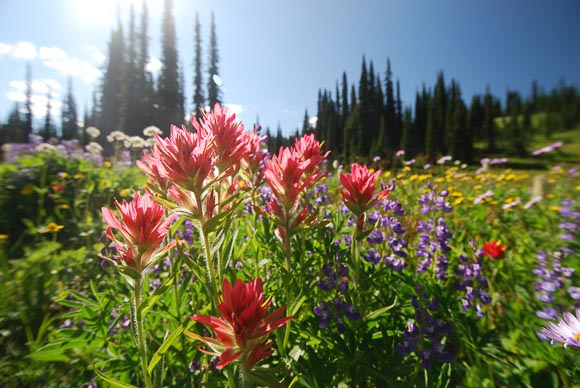 Indian Paintbrush - According to a Native American story, this flower got its name when a young boy asked the Great Creator to help him paint a picture of the sunset. To answer his plea, the Great Creator gave him paintbrushes filled with beautiful colours that matched the sky. After the boy finished his painting he left the paintbrushes scattered in the landscape and they blossomed into the alpine flowers we see today.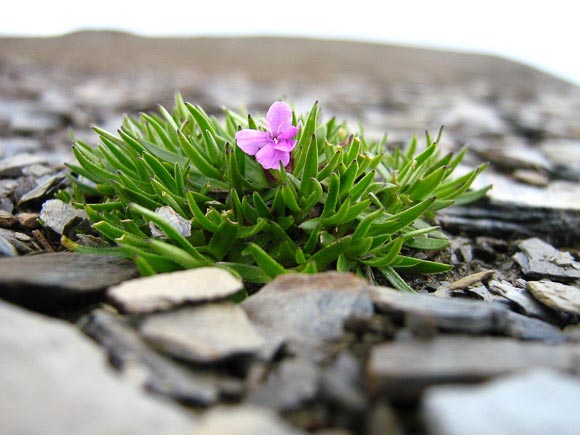 Moss campion - Is a classic 'cushion plant'. These plants grow low to the ground and use their cushion (cluster of low lying leaves) to trap dust and soil particles from the air for nutrients. The cushion can also trap enough heat from the sun to create a 15 degree difference between the air temperature and the temperature of the plant, allowing it to survive in arctic and harsh alpine environments.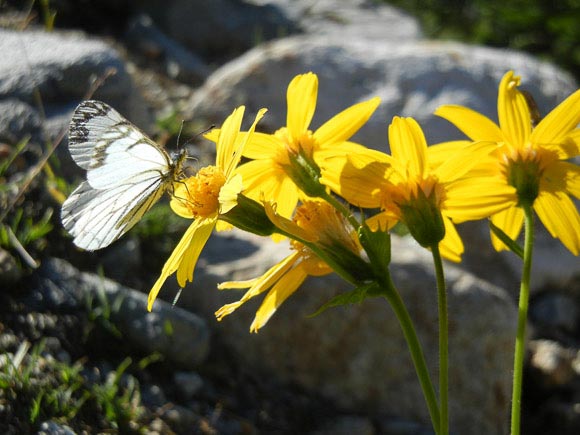 Mountain arnica is commonly used in Europe and North America in herbal remedies for sprains and bruises. It was also considered a 'love charm' by the Okanagan people.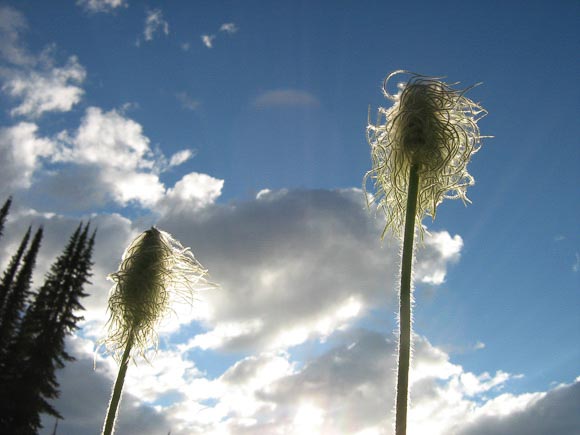 Western anemone has many common names including mop-tops, globe flowers, toe-headed babies, and hippy heads.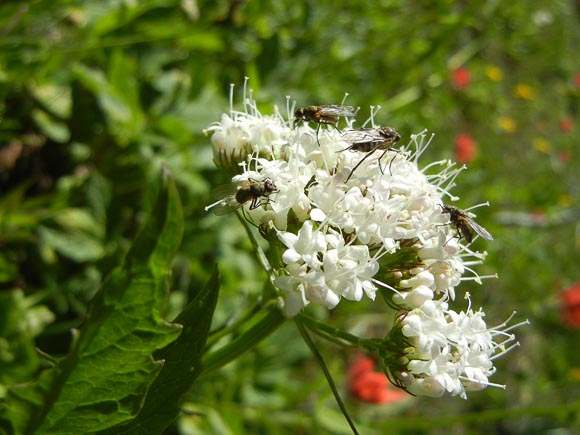 Sitka valerian has been used to treat insomnia and helps with relaxation. This plant changes colour from red in the early season to white. The red pigment helps protect the plant by blocking some UV radiation and it also warms the plant by absorbing more infrared radiation.
For more information on wildflowers and wildlife in the region, visit Ellie and Hanno from 10-3 pm on weekends at the base of the Revelation Gondola, or visit the Mount Revelstoke National Park site website.
---