Staying Strong with Dane Tudor
March 10 2015
Over the course of a long season it is always a triumph to come out the other end with your body still in peak condition.
We work hard (or try to) in the Fall to make sure we are ready to go when the lifts start spinning, but after endless days on the slopes if you aren't careful your body starts to get fatigued or those nagging injuries start to show up.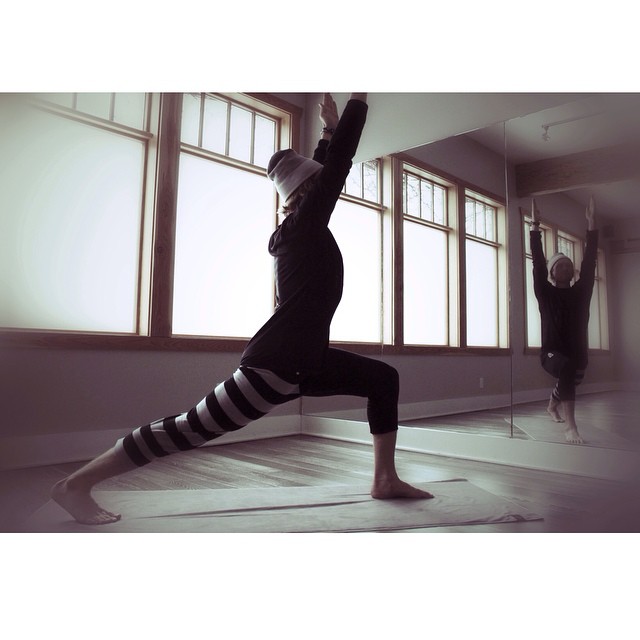 Dane Tudor's yoga routine
As we get into the last quarter of the season we checked in with Pro Skier Dane Tudor to find out how he keeps his body primed in order to be able to get after it day after day!
What do you do during the season to try to prevent injuries?
During the season I've found Yoga to be amazingly beneficial for my body, it helps lengthen all the tight muscles after a big day of skiing and also strengthens deeper muscles surrounding the joints which is very important.
What other activities help keep your body in top form through the grind of the season?
Thanks to my mum I have picked up cross-country skiing this winter. I really enjoy nordic skiing as it strengthens the legs and is great for cardio. I also swim laps when I can squeeze it into the busy winter schedule.
You did have a bit of an injury earlier in the season. What did you do to help heal?
I had a slight tweak in my back early in January. I spent every day at the Yoga studio, lengthening and strengthening. Then I would either swim or cross country ski.
Let's talk yoga, when did that become a part of your ski season routine?
I have been doing Yoga on and off for a few years now and have never really gotten into it until this year. I practice daily, the fine ladies at the Welwinds yoga studio, here in Revelstoke, have me setup! It's been great to stretch out and connect with the community through Yoga.
How do you prepare yourself before you head out on the mountain for a big day?
Every day I wake up, make eggs and a smoothie for breakfast and pack a Tupperware container full of oatmeal for lunch, next I organize my safety bag (sleeping bag, extra layers, mitts, first aid kit, satellite phone, VHF radio) then I load up the truck and get out in the mountains to shred it up!
---