What to Expect for Summer 2021
May 19 2021
This year's lineup of summer activities offers a variety of attractions for all ability levels.
Take a ride on Revelstoke's #1 attraction, The Pipe Mountain Coaster or swing through the Aerial Adventure Park to try out the new zipline. Other activities include the Woodchuck 9-hole disc golf course located near the village base, sightseeing from the Revelation Gondola, and a 20 km network of hiking trails through alpine and subalpine forests.
Summer operations kick off June 4 with the Pipe Mountain Coaster. All other activities are scheduled to open on June 19.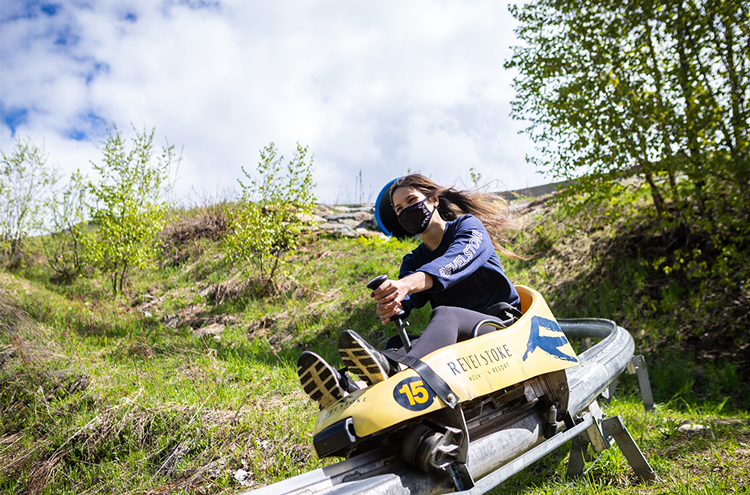 Play All Day Is Back
Back by popular demand is the Play All Day Pass. This pass offers incredible value with access to all our attractions, including the Pipe Mountain Coaster, for one great price. Save up to 20% off summer tickets and Play All Day passes by purchasing online in advance. You can also add mountain bike trail access to your Play All Day Pass for an additional $20 per adult or $10 per child.
Play All Day Pricing & Details »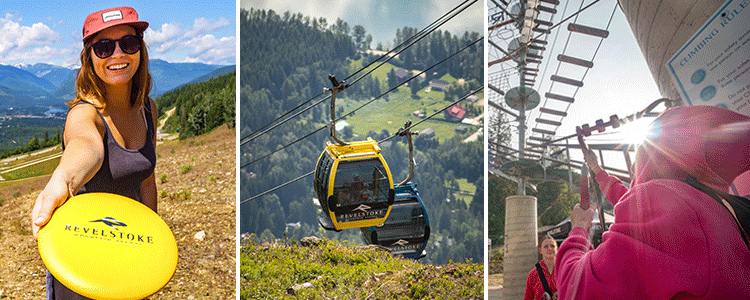 New Mountain Bike Trails
This summer, we're introducing over 10 km of new bike trails (three black trails, one blue, and one green) and extending our operating hours from 9:00 am until 5:45 pm. Don't miss out on your chance to save with the new Mountain Bike Vertical Card which gives you 3 pre-loaded days of bike access for just $119. This product, similar to our winter Vertical Card, is non-date specific, direct-to-lift and has the option to add additional days at 30% off. For the best value and unlimited access to our trail network, purchase your Season Pass before June 15 and save $110 with the Early Bird discount.
Mountain Biking Pricing & Details »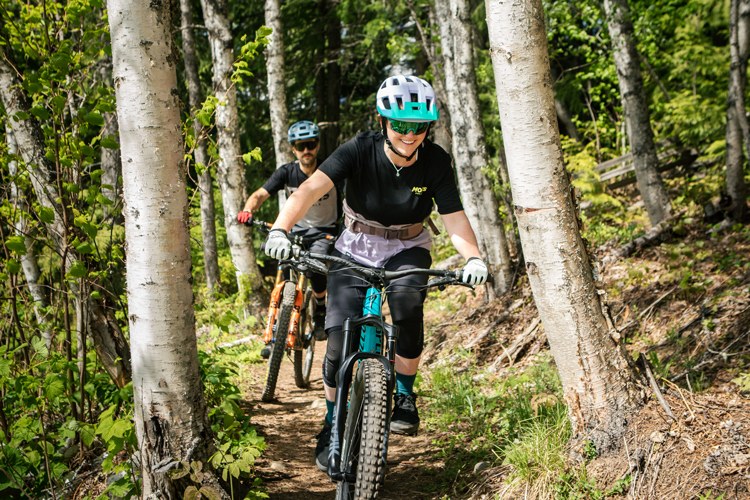 Health & Safety Protocols
The health and safety of our guests and team members will remain our top priority this summer. In addition to following the guidelines and protocols laid out by the government and local health authorities, we will continue to implement our PureClean initiative — a program partnered with Proctor & Gamble Professional that is designed to elevate the standards for hygiene and cleanliness.
Summer Protocols:
Face coverings are mandatory in all lineups, indoor spaces and while using attractions including the gondola, Pipe Mountain Coaster, Aerial Adventure Park, and axe throwing. Physical distancing measures are implemented resort-wide. Guests are required to stick to their own bubble and avoid close contact with other guests and staff.
Online ordering and table reservations are available.
Hand sanitizing and enhanced cleaning protocols are in effect for all resort and hotel facilities.
Gondolas are disinfected frequently and protected with the Integral Surface Protection Program.
Please be advised the Province of British Columbia has issued restrictions on all non-essential travel until May 25 to help stop the spread of COVID-19 and variants of concern. For more information and updates pertaining to these restrictions, visit the government website here. We're looking forward to welcoming guests later this summer when the time is right and urge everyone to follow provincial guidelines and stay informed.
---
Current Deals & Packages
Check out the current deals & packages on lift tickets, passes and accommodation.
---