Take a Walk (or Run) on the Wild Side
August 13 2019
Trail running could be the best way to take advantage of our newest alpine offerings.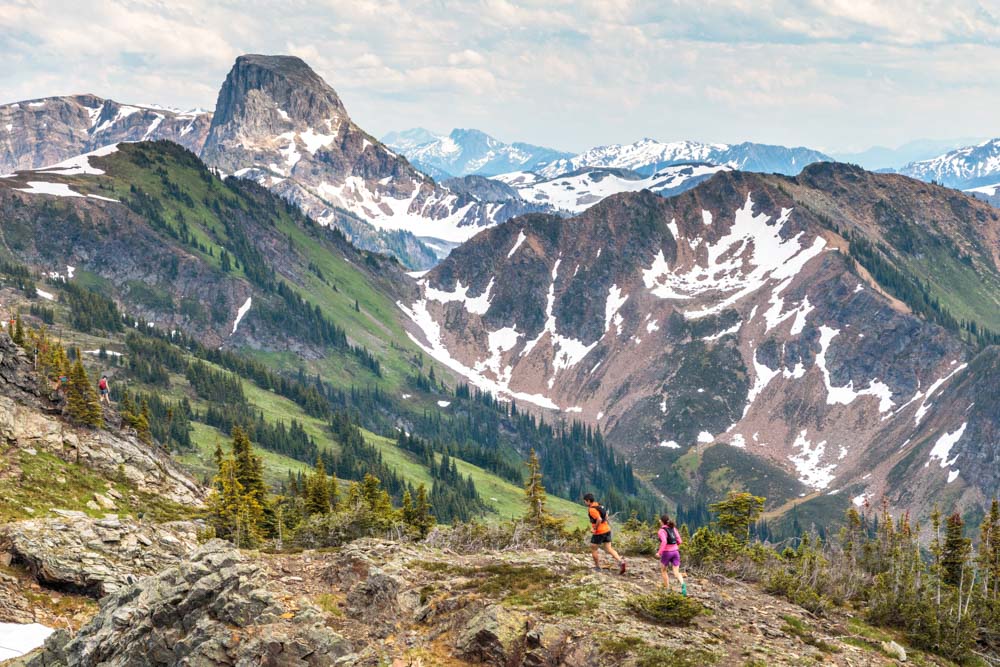 Our summer developments are picking up the pace and now you can too. Whether you're looking for a scenic forest loop, a leg-burning hill climb or something in-between, our growing network of trails has something for all ability levels. Follow along as we navigate you from trail to trail to ensure you set off on the right foot.
Start small, feel big.
It's not just the ultra-runners of your Instagram feed that get to access and experience the alpine. Read on to discover what beginner trail options we have available.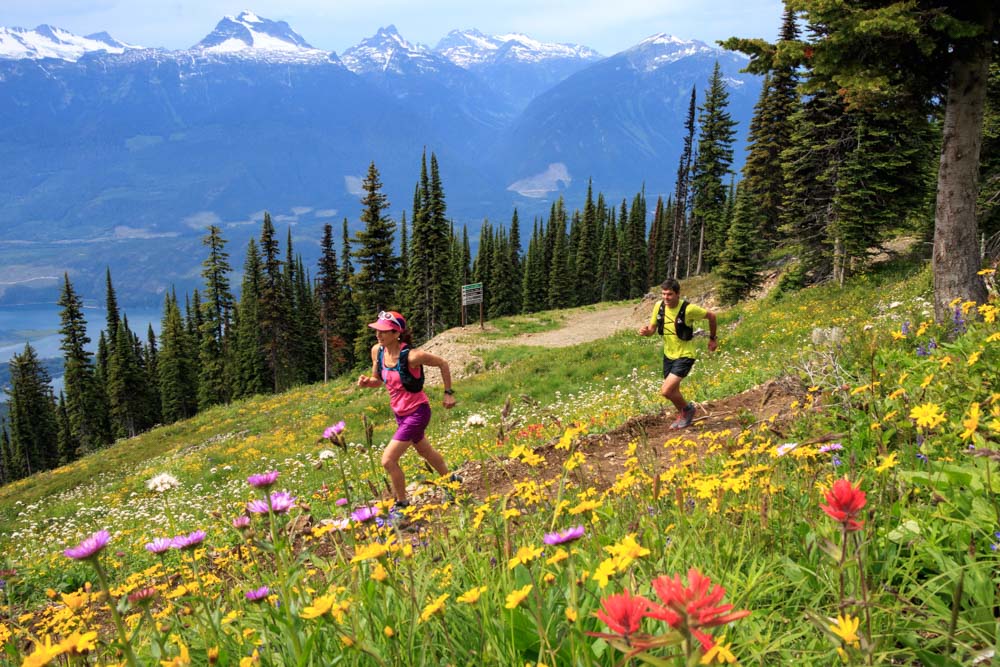 Boomerang is our newest hiking and running trail. If you're seeking a non-committing jaunt through the woods offering spectacular views, wildflowers, and a waterfall, all within a 1.2-kilometre round-trip distance — then this trail is for you. The best thing about the Boomerang Loop is that it starts – and finishes – at the Mackenzie Outpost (located at the top of the Upper Gondola). So, go on, enjoy a delicious burger and a bevvy to reward your hard work!
Bottoms Up starts at the Village Plaza and guides mountain-users to the Revelation Lodge via a series of switchbacks, crisscrossing through glades and wildflower meadows along the way. The trail takes approximately 1 hour (one-way) for hikers and roughly 30 minutes for runners. Be warned: the 2.9 km elevation gain characterizes this one as a quad-burner!
Take it Easy, as the name suggests, is a mellow trail that can be hiked or run on its own, or as an extension of Bottoms Up. Whether you're starting to feel that mid-vacation sluggishness from all the evenings eating out, or you're a local just looking for an after-work workout, this trail (starting at the mid-station) is as easy-access as it gets. What's more, you can even bring your pup along!
Roads end, runs don't.
Okay, so maybe our runs do end — but not before you've experienced up to 9 km of winding switchbacks, panoramic alpine views and a diverse array of flora and fauna. Read on to discover our intermediate & advanced trails.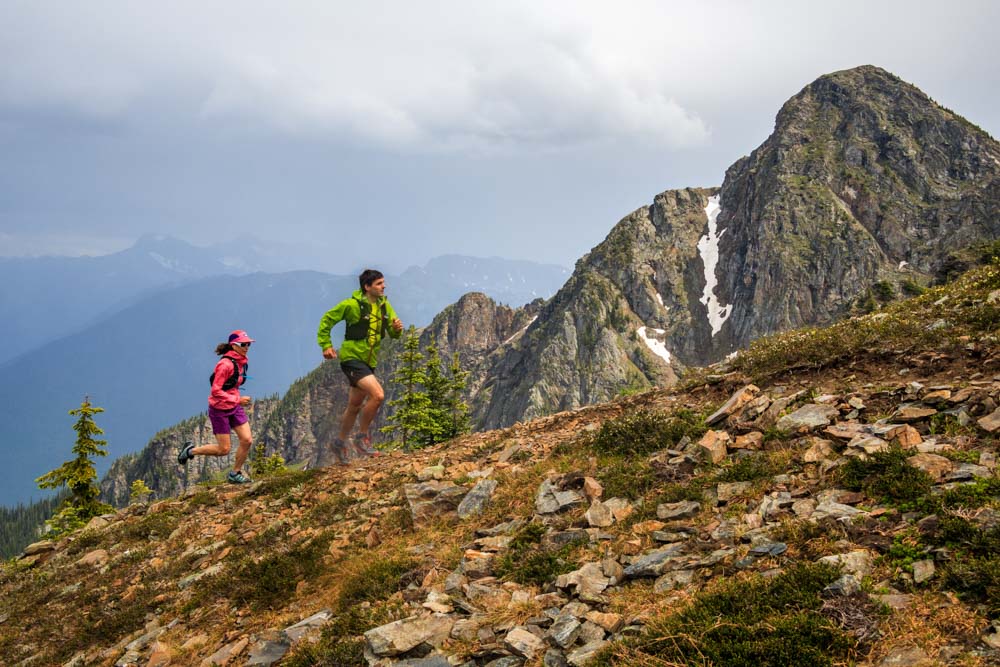 Not for the faint-hearted; try the Kill the Banker trail if you're looking to test your endurance skills. For the past three years, our Bank Heist Time Trial series has attracted trail runners from all corners of B.C. and AB to come and compete for the winning title. This tough, steep climb will lead you through boulder fields and rocky terrain over 3.8 km one way.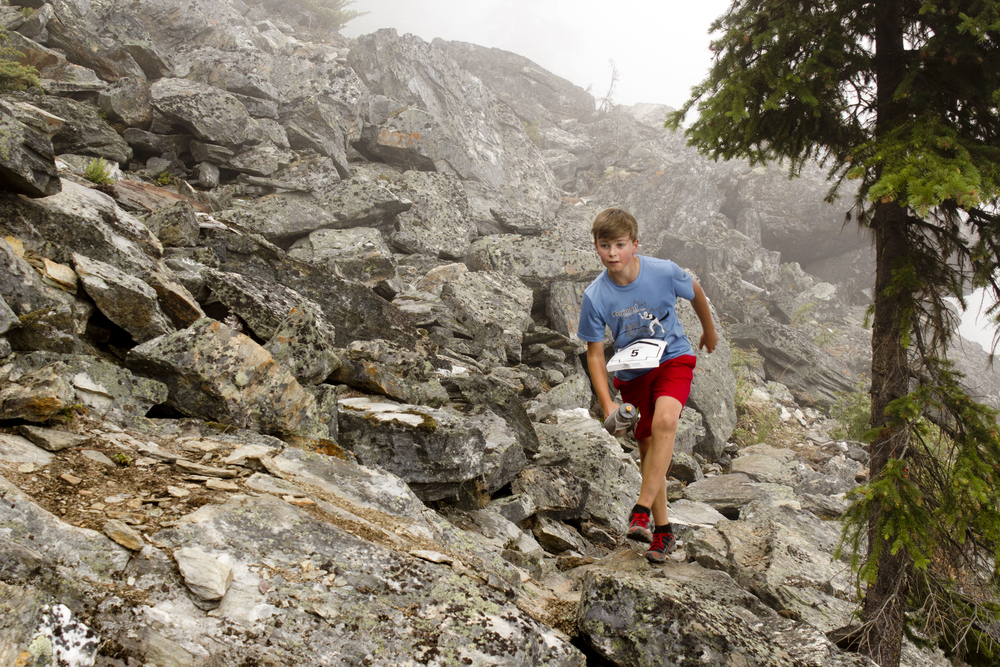 The Stoke Climb is a multi-use trail that can be accessed via the Cupcake Loop starting at the Upper Gondola station. Spanning a distance of 7 km and gaining 518 metres elevation, this is the perfect trail for mountain-enthusiasts who are looking to put in the work and earn jaw-dropping views of the Columbia River below. Just remember, this trail will be shared with bikers too, as it is the access route for Fifty-Six-Twenty.
Please note: Fifty-Six-Twenty is strictly for descending on bikes.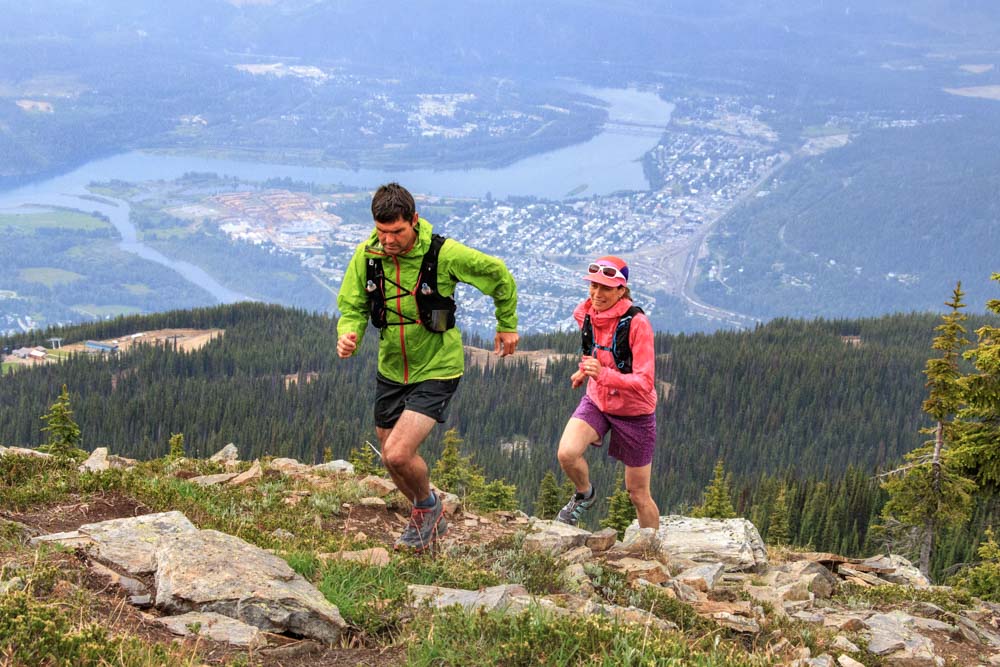 Why not add a quick dip in an alpine lake to your hiking or running agenda? Greely Trail winds through subalpine rainforest and eventually brings you to the beautiful Greely Lake, nestled beneath Mount Mackenzie. Greely Trail is open to hikers, runners and mountain bikers and can be accessed via the Stoke Climb Trail. Though this trail is marked as intermediate, it's 244-metre elevation gain and 5.5. km distance certainly commands some solid endurance levels.
And finally, the big one. The Subpeak Loop takes you along the spine of Mount Mackenzie, a breathtaking 2,300 metres above sea level. Once up there, look forward 360-degree views of the surrounding mountains and valley below. The loop itself only takes approximately 45 minutes to complete and spans 1.9 km. This trail can be accessed via the top of the Stoke Climb and is suitable for advanced trail users.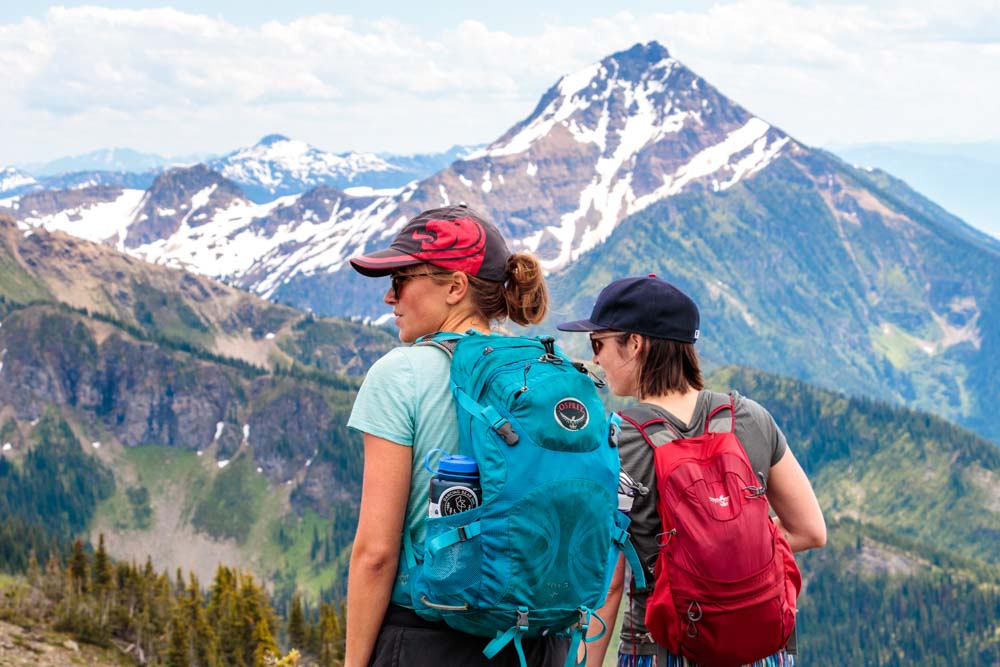 Plan your trip
Check out Revelstoke Mountain Resort on FATMAP to view our summer trail specs before you arrive. Check here for current trail status and conditions.
Make a day of it and combine your alpine adventure with other summer activities included in our Gold and Silver passes. Save money when you prepurchase your tickets online.
---