Trail Report: Pipe Wrench
July 20 2020
Introducing Pipe Wrench: the first black (some would argue double black) lift-accessed DH trail to open at Revelstoke Mountain Resort. It's fast, technical and definitely has its moments. Here's the full report from locals Matt Coté and Luke Stevens.
Words By Matt Coté
Bob Dylan once wrote, "To live outside the law you must be honest," which seems exactly right when talking about Revelstoke Mountain Resort's (RMR) first black-diamond mountain biking trail, Pipe Wrench. Born only two years ago as an unsanctioned pirate work hidden in the thick spruce and hemlock of the resort's northwest midriff, the trail is legal now. More than that, it's celebrated. Why? Because it was honestly so good that even the resort couldn't deny it. Like most lines that started out rogue in B.C., it's fast, surfy, steep and deeptech. And now it's RMR's.
While so many parks and clubs these days are sanitizing trails to make them smoother and cleaner, Pipe Wrench remains a reflection of the raw, loamy ground its planted in, profiting from rich black dirt to hold you on sidehills, and imbibing in steep, loose chutes that give way to trenched-in catcher corners right where you need them.
In terms of pitch and camber, its closest cousin might well be Whistler Mountain Bike Park's In Deep, but Pipe Wrench is twice as long. It's also much younger, and—while it's technical enough to keep you on your toes—isn't as chunky yet, letting you flow a little faster. The ample trail tread makes it feel like going back in time to get first dibs at Whistler's most technical lines before the masses ever found them. Pipe Wrench is likewise much less braided, offering a more singular single-track experience, without last-second line choices that suddenly splay out left and right. You can let it buck here, and the trail holds you (well, most of the time).
In its sophomore year, RMR's bike park is still focusing intently on the character and features that make its landscape stand out in the riding world, but also stepping up to what the Pacific Northwest's strongest riders are looking for. With its own particular take on gnarly, if there's one word to describe its black-diamond debut, it's "natural."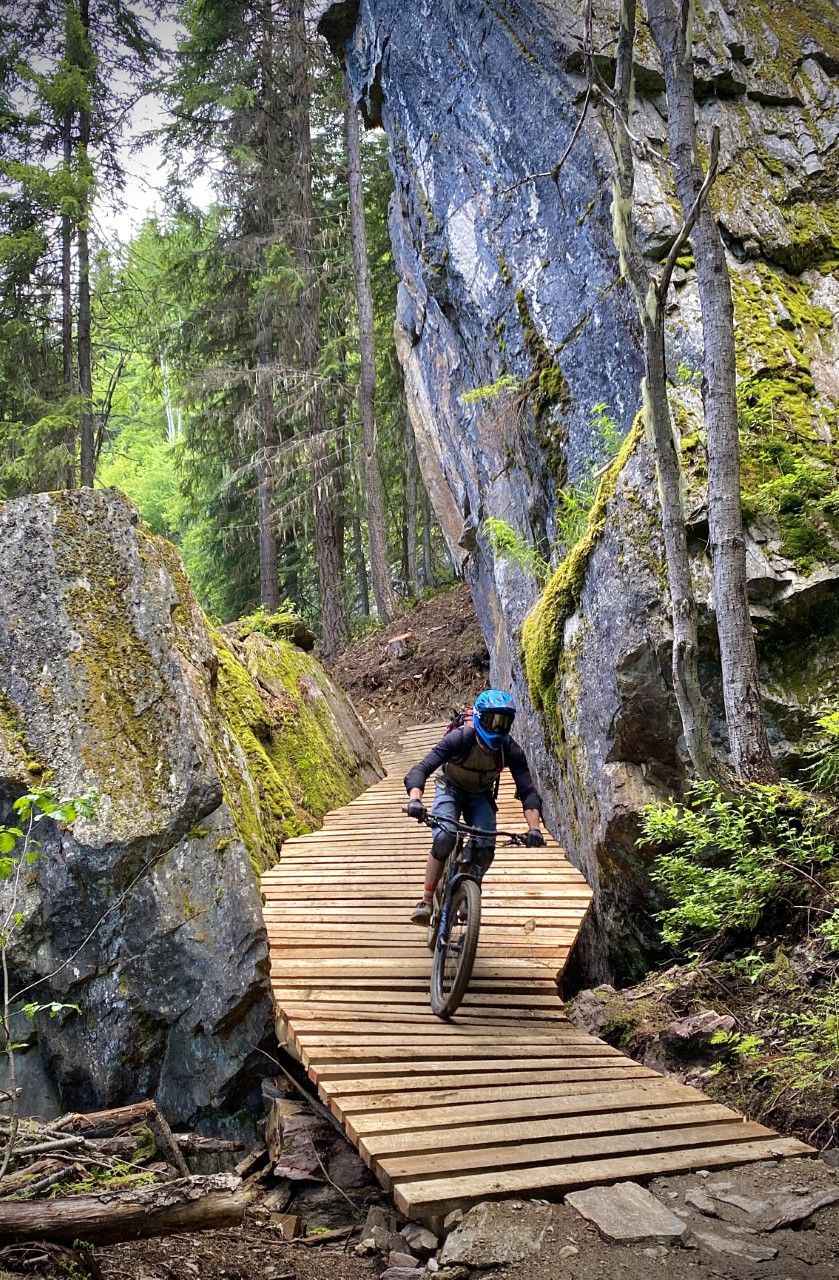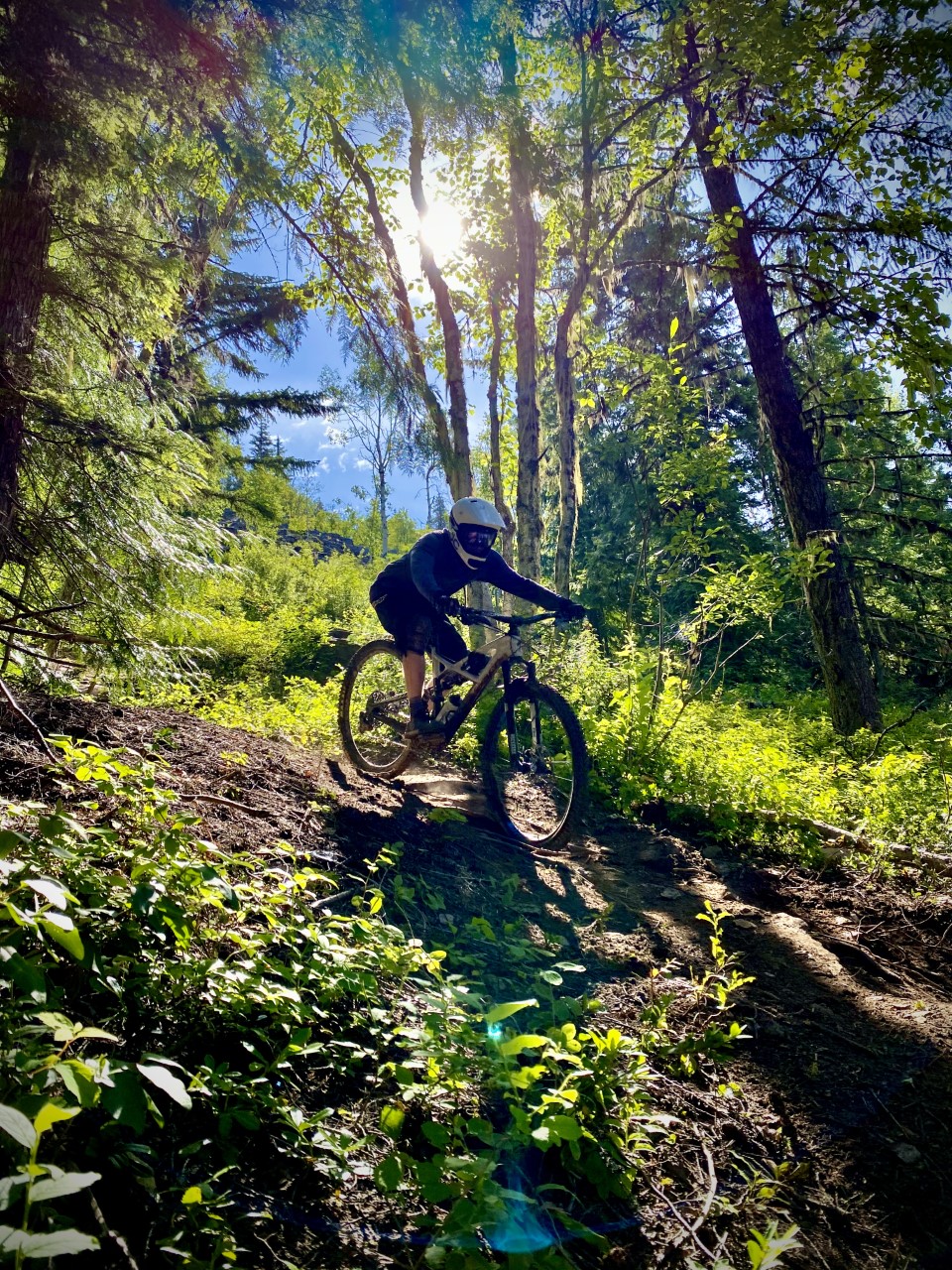 More information about Mountain Biking at Revelstoke Mountain Resort »
---