Prime Time: 6 Reasons to Visit Revelstoke This Spring
February 10 2020
This season has been a wild ride so far, with a trend of storm after storm with little time to catch our breath in between. It's no surprise then, that this is the second highest snowfall year since we opened back in '07. We're currently riding high on an impressive snow-base of 2.5 metres and have no plans to slow the pace.
It's true that as the season of goggle tan approaches, some will begin to expect predictable conditions such as slushy snow and bluebird days but – as we've seen so far – Revelstoke often defies that stereotype. Whether we're slashing slush or cutting pow, you can guarantee we'll be having a great time doing it. Here are our top 6 reasons why we love Revelstoke in the spring:
The Snow
Yes, we admit it can be a roll of the dice but what better dice to roll than when your luck lies between spring corn snow and a 25 cm powder day? Better yet, due to our 5,620 ft vertical drop there's always the potential to get both in the same day. March and April alone have provided an average snowfall of 225 cm so you're bound to get some good laps in.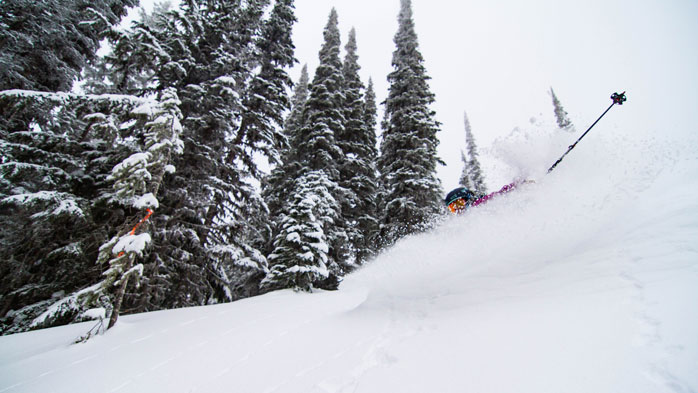 Photo: Sam Schwartz
The Activities
As the snow and ice melt in town down below, the platform for summer activities begins to take shape. Longer daylight hours allow for dual-sport, multi-season days and bikes, boats, paddleboards and fishing rods are all dusted off and put back into the roster. If you need some aside-from-skiing inspiration, check out this list of springtime activities.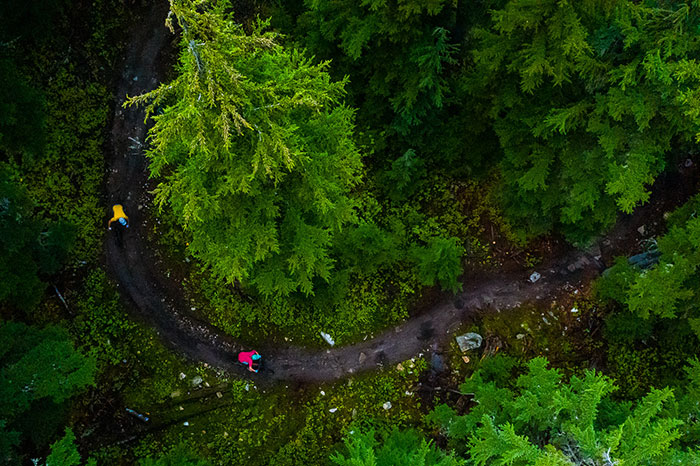 Photo: Grant Gunderson
The Parties & Après
There's no denying that when the season is coming to an end, people like to turn up. On top of a stacked portfolio of après bars, there are plenty of events and parties with live music to keep you entertained after skiing. Check out the full list of events happening in Revelstoke here.
The Sights
Lush green rain forests, winding rivers, snow-capped mountain tops and raging waterfalls are all part of the scenery during a Revelstoke springtime. The views alone are worth the trip!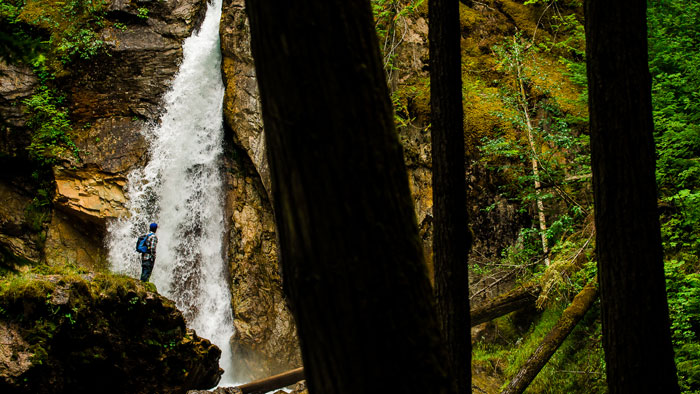 Photo: Bruno Long
The Prices
Spring in Revelstoke is a bargain with ultra-affordable prices on everything you'll need for a killer getaway. Ski and stay packages in April start in town from $106 per person per night or slopeside from $153 per person per night. But if you're just looking for lodging? Stay in town in April from $81 per night or slopeside from $139 per night.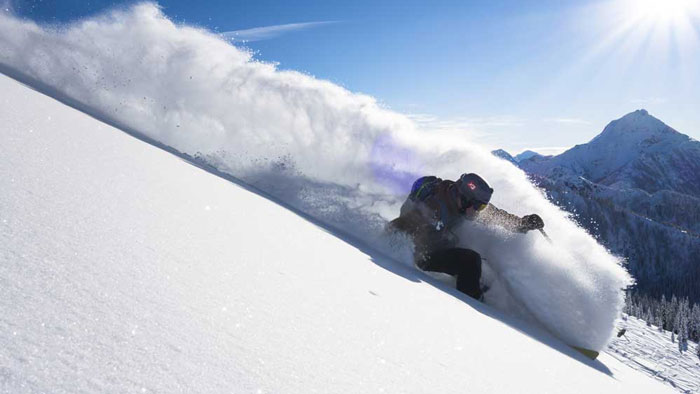 Photo: Nicolai Schirmer
The Pipe Mountain Coaster
The ski hill may close on April 19 but the excitement lives on in the form of a Mountain Coaster. If you can't make it in time to catch the snow sports, we highly recommend giving this one a go. We'll open up the Pipe Mountain Coaster on May 15, a 1.4 km ride of twists and turns traveling up to 42km/h.
---