Dog Days at Revelstoke Mountain Resort
July 17 2019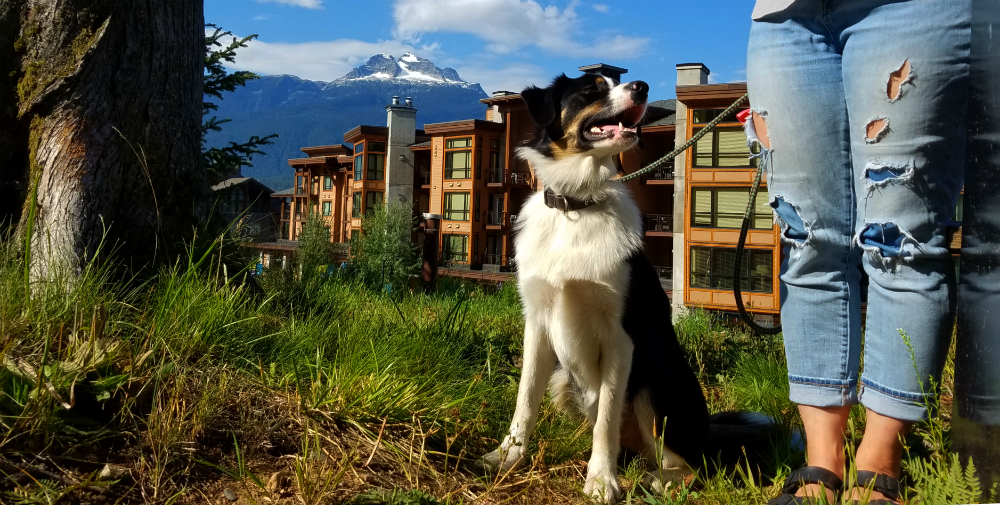 The resort is a great place to go for a walk with your dog and get plenty of #adventuredog photos to make canine friends at the kennel jealous. Since different parts of the resort have different policies regarding dogs, we've put together a guide to help you plan the best experience for you and your miniature adventure buddy.
Bottom's Up is a winding trail from the base of the resort that gains 289 metres over 3 kilometres. It's the only hiking trail from the base, so is a good option if you have a dog and want to stretch your legs and spend some quiet time in the woods. At the bottom of the trail, you'll also find bags to help you clean up after your dog.
Please note: All dogs must be leashed on resort property
Not all frisbees are for catching, but if your pooch is content to chew on wildflowers and keep your crew company then frisbee golf is a good way to enjoy the resort together. There are nine holes at the base of the resort, and another nine at Revelation Lodge at the top of the Bottom's Up trail. To make sure other group's frisbees land where they were thrown and your dog safe from riders on the Fifty Six Twenty bike trail, please remember to keep your dog leashed.
Rockford's patio can be very lively during the summer, so dogs aren't allowed inside or outside in order to keep the servers on their feet and other people's dogs away from your hamburgers. Luckily you can order take out and enjoy it on the lower plaza just a few steps away.
Tip: Rockford has a water bowl for dogs.
The Sutton Place allows dogs for a nightly fee, so you can enjoy the sunset from your balcony while rubbing the belly of your favorite furry traveling companion. Make sure to let the front desk know when making your reservation.
Additional Notes:

Dogs are not allowed in the gondola or on the Pipe Mountain Coaster.

For their safety, do not leave dogs unattended anywhere on the resort.
Don't forget to tag your posts and stories on Instagram @revelstoke with your cutest dog pictures so we can share them and prove once and for all whose dog is having the most fun
---