What's New for Winter
October 14 2015
What's new in Revelstoke? We like to keep things fresh around here so we're stoked to announce new developments for the upcoming winter!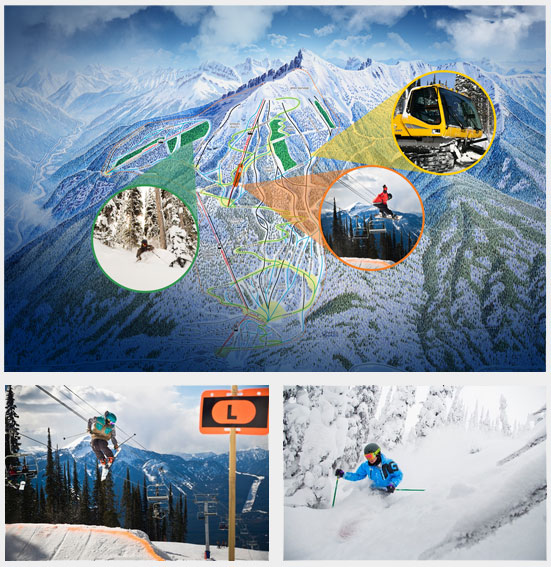 Terrain Park
People have argued that with our enviable natural terrain and snowfall, Revelstoke doesn't need a park. Well, we're building one anyway! Expect a progression-style park with features for all ability levels, 20+ jib features, and a jump line that we'll be developing throughout winter as the snow piles up. Plus, with the park located directly under the Stoke Chair on a western aspect, you'll have sunshine and a great audience all day!
50+ Acres of Glading
We're renowned worldwide for the quality of our Selkirk tree skiing, but a little trim around the edges sure smartens things up. We've opened up areas of Clyde's Secret Glades on the Stoke Chair, plus Snorkel Glades and Beauty Glades on the Ripper Chair to increase the amount of fall-line skiing on both sides of the mountain.
Additional Grooming Capacity
We've conducted extensive brushing and earthworks to improve skier flow and grooming speed on our existing runs, and we've added additional capacity to our grooming fleet to facilitate high maintenance standards in the terrain park and increase the quality and quantity of our grooming over the rest of the mountain.
Vertical Card Now on Sale
Winter is coming, and the Vertical Card is the easiest way to get great value and convenience skiing Revelstoke Mountain Resort.
---