Where to Stay in Revelstoke
January 01 2020
So, you've chosen to book your ski vacation in Canada's powder capital — Revelstoke, BC. Now, what next?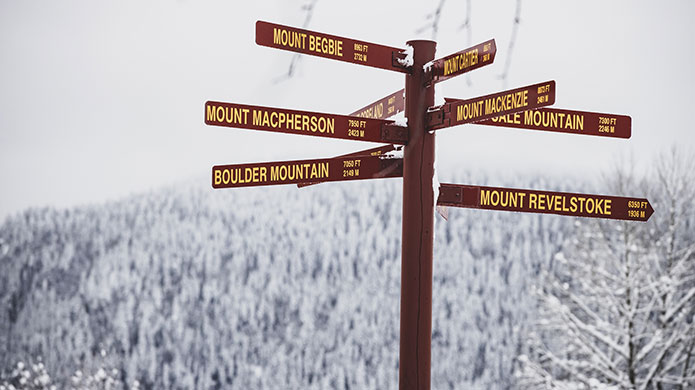 Photo: Royce Sihlis
Once you've pre-purchased your lift tickets online, it's important to plan ahead and nail down your perfect post-skiing retreat. Whether you're looking for highway-side convenience or ski-in ski-out luxury, Revelstoke has a variety of accommodation options to suit every budget.
Slopeside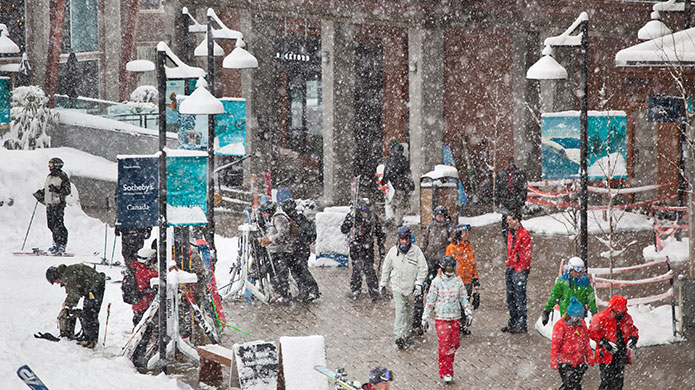 Photo: Royce Sihlis
When the journey from your hotel room to the outdoor hot tub is the most amount of walking that you're required to do on your trip, you know you've got this vacation thing dialed. If you're seeking all the necessary amenities (such as ski-in, ski-out access, underground parking, liquor store and more) at your fingertips, then our on-resort accommodation offering, The Sutton Place Hotel, is your best bet. Utilize the Resort Shuttle Service (running regular trips to and from town) and minimize your time driving on the (sometimes dicey) winter roads. And, let's face it, with on-site services such as in-room pizza delivery, après specials from the Rockford and The Mackenzie Tavern (A.K.A The Mac) and two retail stores for all your hard good necessities and souvenir needs – why even leave?
The Sutton Place Hotel »
---
In Town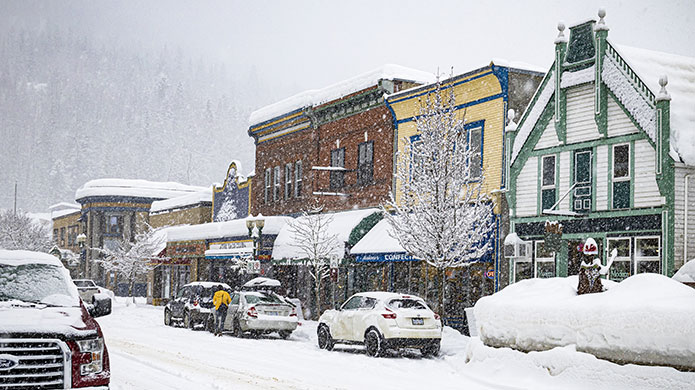 Photo: Hywel Williams
Despite its ever-growing reputation as a world-class destination, Revelstoke's small-town charm endures. Stay at one of the cozy hotels or guest houses downtown and experience the town's authenticity firsthand. Step right out of your room and into the thick of it — meander through the tunnel of head-height snowbanks in the downtown core and you'll soon find yourself in one of the many locally-owned stores, bars, restaurants or quirky coffee joints.
As much as on-foot travel is encouraged downtown, the walk from town to the Resort is, well, not as enjoyable. That's why we have arranged the Resort Shuttle Service to run every 15 minutes (during peak hours) from multiple locations in and around town.
Our Top Picks:
The Regent Hotel
The Grizz Hotel
Explorers Society Hotel
---
On Highway 1
Photo: Hywel Williams
Hop out of your vehicle and straight into relaxation. Sometimes after a big day sampling the Revelstoke goods, it can feel necessary to retreat away from the hustle and bustle and enjoy some well-earned R&R. Revelstoke's highway-side accommodation offerings are not only convenient in their location (close to gas stations and other amenities), but they also offer competitive rates, door-to-door shuttle service and are just a few minutes walk from downtown. Whether you're after a pet-friendly, homey room or something a little fancier – Revelstoke has something suitable for you and your travel companion. See the full list of highway accommodation options here.
Our Top Picks:
The Sandman Hotel »
Stoke Hotel
---
Remote Retreats, B&Bs and Hostels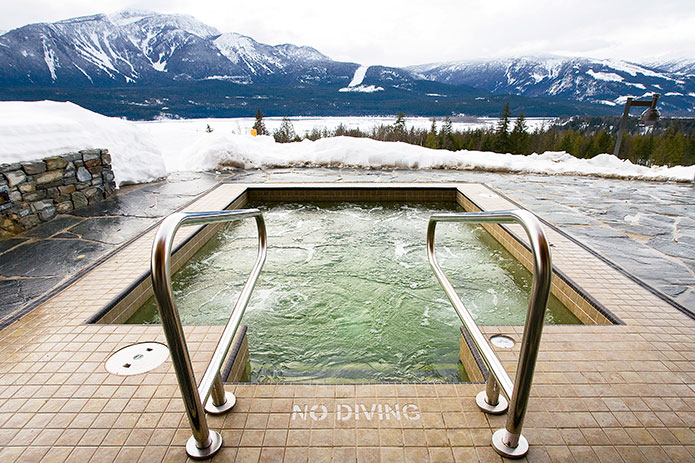 Photo: Daniel Stewart
If you prefer the comforts of home to the sterility of a hotel room, then one of Revelstoke's remote retreats might be the perfect fit for you. Reasonable rates are simply one of the perks to look forward to when choosing to stay at one of the locally owned and operated B&Bs or Hostels in town. Share stories and mingle with other like-minded travellers, or chat with a friendly and passionate member of staff, who will be happy to share insider tips and info about the town. See the full list of Bed and Breakfasts or Hostels available in Revelstoke.
Our Top Picks:
Valley Retreat
Journey's Perch
---
For a comprehensive list of all accommodation options available in Revelstoke, visit SeeRevelstoke.com.
---