Introducing Cabot Revelstoke
November 17 2020
Northland Properties to bring Cabot Golf to Revelstoke Mountain Resort.

Northland Properties is pleased to announce a partnership with the Cabot brand to bring the Cabot golf and resort experience to Revelstoke Mountain Resort. Cabot is a developer and operator of master-planned golf resort communities, including the acclaimed Cabot Cape Breton resort in Nova Scotia and the highly-anticipated Cabot Saint Lucia resort currently in development in the Caribbean.
"We are excited to bring the Cabot brand to Revelstoke starting with an unparalleled mountain golf course, Cabot Pacific," said Tom Gaglardi, CEO of Northlands Corporation. "The world-class golf experience combined with exceptional hospitality and future luxury real estate opportunities will add another reason to experience Revelstoke Mountain Resort."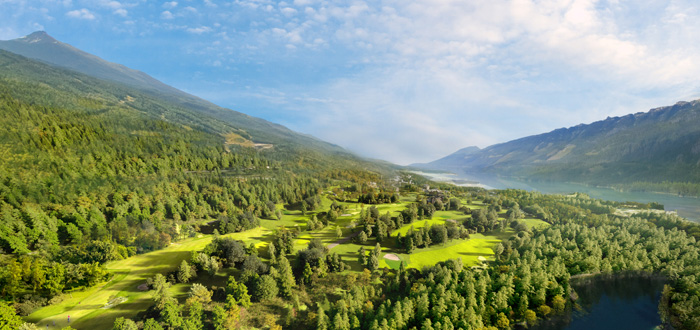 "When we look for extraordinary golf sites throughout the world, we so rarely find the natural beauty that drew us to Cape Breton and Saint Lucia. I was immediately inspired by the grandeur of the mountains that surround Revelstoke and reminded why people have been drawn to the mountains for generations," said Ben Cowan-Dewar, CEO and Co-founder of Cabot. "We are excited to build upon the amazing foundation that exists and be part of the thoughtful Revelstoke Mountain Resort expansion."
Surrounded by breathtaking mountain ranges, giant old-growth forests and glaciers, the 18-hole golf course is designed by Rod Whitman, an Alberta native with deep Canadian roots, and the designer of Cabot's first golf course, the award-winning Cabot Links. The course will be routed overlooking the Columbia River with views of towering Monashee and Selkirk peaks in every direction. Set on a bench of land high above the river valley, it takes advantage of the diverse landscape and rolling natural topography. Golfers can expect great natural contours and play among and around cliffs, creeks and large rocky outcroppings set against the stunning vistas mountain golf is loved for.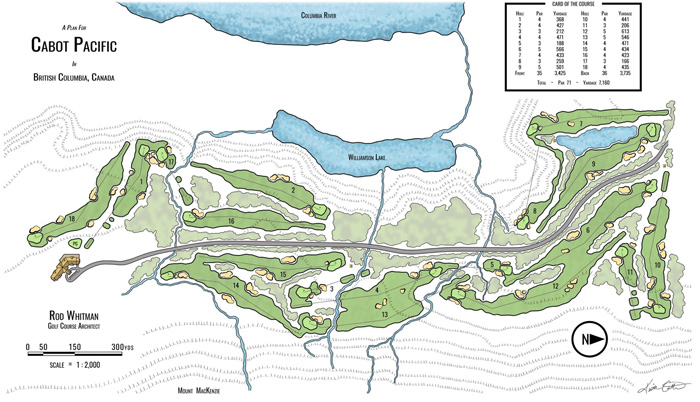 Clearing for Cabot Pacific will begin in early 2021 and the course is expected to be ready for play in 2024.
For more information, please visit: CabotRevelstoke.com.
---