Snow Report
Closed for the Season
Revelstoke Mountain Resort is now closed for skiing and riding. Stay tuned for the Season Pass sale and summer announcements, and the Snow Report will return in October 2015!
---
Ripper Weather Plot
Our state of the art weather system provides accurate snowfall and weather data with automated updates to the RMR website every 5 minutes.
It is our goal to provide you with the most accurate information possible so that you will be confident in your decision to ski/snowboard at Revelstoke Mountain Resort.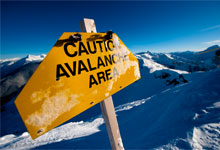 Snow Safety
Regardless of how you use the slopes, always show courtesy to others. Please observe Snow Safety during your stay at Revelstoke Mountain Resort.