Snow Report
April 6, 2014: Winter operations have concluded at Revelstoke Mountain Resort until 2014/15. Thank you to all of our guests for an amazing, powder-filled season!

We're open for summer from June 28 - September 8; catch the Revelation Gondola and enjoy beautiful views of the Monashee Mountains with a delicious buffet breakfast at Revelation Lodge.
---
Ripper Weather Plot
Our state of the art weather system provides accurate snowfall and weather data with automated updates to the RMR website every 5 minutes.
It is our goal to provide you with the most accurate information possible so that you will be confident in your decision to ski/snowboard at Revelstoke Mountain Resort.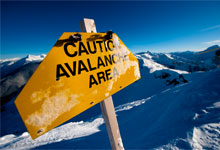 Snow Safety
Regardless of how you use the slopes, always show courtesy to others. Please observe Snow Safety during your stay at Revelstoke Mountain Resort.