Rental Skis
---
High Performance Big Mountain Powder

---

Salomon Rocker² 122 (170, 180, 184, 192cm)

Salomon's most playful deep powder ski yet. Super wide platform, twin rocker profile and very light weight tip and tail construction let you surf in deep powder. With the Rocker² 122's underfoot camber, getting back to the lift is fun, not frightening.

---

Salomon Rocker² 108 (166, 174, 182, 190cm)

A playful, everyday powder ski. The Rocker² 108 is a playful, twin rockered ski in powder, but also very stable and consistent in harder snow conditions.

---

Salomon Q 105 (167, 174, 181, 188cm)

The optimum blend of powder readiness and groomer stability, Q-105 has a 105mm waist that slays all but the biggest days, and rocker that floats without sacrificing on-piste stability and power.

---

Salomon Q-103 Stella - Women Specific (158, 165cm)

The Q-103 Stella is for women freeriders who ski aggressively all over the mountain. Featuring directional stability with rocker, the Stella shreds pow and corduroy.

---

Nordica Patron (177, 185, 193cm)

The Patron is an all-mountain powder ski with a large tip and tail rocker, making it highly maneuverable. Regular camber underfoot provides great groomer performance. Essentially a scaled-down Radict, this ski will perform in any conditions.

---

Nordica Nemesis - Women Specific (153, 161, 169cm)

Click into the Nordica Nemesis Skis and your only nemesis will be the mountain. Take on the most challenging of tours, hikes and terrain thanks to Early Rise Camrock, a light Wi-Core and super strong ABS sidewalls. Equally comfortable railing a groomer or skiing six inches of fresh, the Nordica Nemesis Sks are ready for your next adventure.

---

Nordica La Niña - Women Specific (169cm)

Nordica brings the Wi Core technology to the women's line with the LaNina. The High Rise rocker tip and lightweight wood core makes the LaNina a great choice for the skier who is hitting the slopes on a powder day or seeking out secret stashes after the storm.

High Performance All Mountain Powder

---

Salomon Q-98 (164, 172, 180, 188cm)

Unrivaled directional versatility for the adventure skier, the Q-98 is stable, responsive and ready to charge any terrain in or out of bounds.

---

Salomon Q-85 (160, 167, 174, 181cm)

On-Piste confidence and access to new terrain. The Q-85 is a rock solid carver on the frontside of the mountain with the added maneuverability of Utility Rocker to access fresh snow and new terrain on the backside.

---

Salomon Q-96 Lumen (154cm)

A playful all-mountain freeski for women, the Lumen is equally at home in the trees, bumps and chutes as it is on-piste.

---

Salomon Q-90 (161, 169, 177, 185cm)

For all mountain confidence and exploring inspiration. The Rocker² 90 is for skiers looking to start exploring new terrain and develop their off-piste skills, with a light-weight core and forgiving early rise tail.

---

Salomon Q-88 Lux (151cm)

With its light weight, full wood core construction, and the maneuverability of a rockered tip and early rise tail, the Lux gives women the confidence to explore new terrain and develop their off-piste skills.

---

Salomon BBR 8.9 (166, 176, 186cm)

The BBR is an intermediate to advanced all-mountain ski. Rocker and a big, soft shovel tip give great flotation in powder and the pin shape regular camber tail adds stability and extra float. Regular camber underfoot and in the tail provides reliable groomer performance. The shape and sensation are similar to that of a surf board.

---

Salomon Rockette (153cm)

The Rockette is built with full sidewall construction for superior on-piste performance. Tip and tail rocker assist turn initiation and release and makes the whole mountain your playground.

---

Nordica NRGy 100 (169, 177, 185cm)

The brand new NRGy 100 is the most modern and versatile all mountain ski on the slopes. With a light weight i-core Ti with torsion bridge construction and all-mountain camROCK, it excels on hardpack groomers, bumps, crud, trees, or pow. This 100mm waisted ski will give you confidence and performance wherever you take it.

---

Nordica Soul Rider (169, 177, 185cm)

A light all-mountain freeride ski with a mid-fat waist, the Soul Rider excels on bluebird or storm days alike.

---

Nordica Hell's Belles (154, 162, 170cm)

The Hell's Belles incorporate Nordica's iCORE technology which reduces the weight of the ski by 20%, making this ski light, playful and nimble.

---

Dynastar Cham High Mountain 107 + Baron/Duke Touring Binding (166, 175, 184, 190cm)

Cham High Mountain skis are next-generation freeride-adventure skis designed for breaking new trails to high alpine adventure. Levitation Profile is combined with a new, ultra-lightweight and durable wood core.

---

Dynastar Cham 97 (166, 172, 178, 184cm)

Progressive 5-Point SideCut and a long rocker tip combine with the Cham 97's regular camber underfoot delivers the ultimate combination of edge grip, power, balance and flotation.

---

Dynastar Slicer (161, 169, 175, 181, 187cm)

The Slicer is an all-mountain mid-fat powder ski with a slight tip and tail rocker. Soft tips combined with the rocker and a 98mm waist provide great float, while a flex that is stiff underfoot means the Slicer is no slacker on harder snow.

---

Dynastar Outland 87 (165, 172, 178, 184cm)

The Outland 87 is the ultimate blend of on-trail and off-trail performance. The all-mountain rocker delivers easy turn initiation and maneuverability in softer snow, while 3D wood core construction and lightweight Super Fiber laminate provides vibration-free stability on groomers.

---

Head Sacrifice (171, 181, 191cm)

---

Head Mya No. 9 - Women Specific (152, 159, 166cm)

High Performance All Mountain Carve

---

Nordica Dobermann Spitfire (168, 176cm)

Featuring World Cup performance and the revolutionary ease of Nordica's EDT anti-torsion system, the Dobermann GSR EVO EDT is built to dominate with a level of excellence no other ski can match. Add the hold of titanium and a lively wood core, and you've got skiing's funnest way to go fast.

---

Nordica Fire Arrow 84 EDT (160, 168, 176, 184cm)

The Fire Arrow collection brings the fun back to the frontside of the mountain. These skis are built for carving, yet retain all-mountain capability with a wider-than-traditional waist for a carver.

---

Nordica Fire Arrow 84 Pro EVO (160, 168, 176, 184cm)

The Firearrow 84 Pro EVO is dripping with technology straight from the cutting edge of the World Cup. Features Nordica's exclusive EDT torsion reduction system that enhances stability and edge hold on top of an already ridiculously robust full wood-core sandwich construction with two sheets of Ti.

---

Dynastar Outland 80 XT (158, 165, 172, 178cm)

The new Outland 80 XT is the ultimate crossover ski for progressing all-mountain experts. Dynastar's All-Mountain Rocker technology gives the ski a shortened running length for easy maneuverability in a variety of terrain and snow conditions.

---

Head Super Shape Magnum (156, 163, 170, 177cm)

Fast but manageable, fully equipped speed machine. For softer snow, not softer skiers. Features Worldcup Sandwich Construction and KERS Technology.

High Performance Junior

---

Salomon Rocker² Jr (140, 150cm)

The Rocker² Junior is designed to be appropriate in waist width for each length available. The longer the ski, the wider the waist. This enables the appropriate blend of floatation and maneuverability for every junior skier. As kids grow, they get more stability and more floatation, matching their improving skills.

---

Nordica Ace of Spades Jr. (128, 138, 148cm)

The Ace of Spades Jr. is a directional, all-mountain twin-tip ski designed for younger skiers who wish to explore the entire mountain. The wide tip and slightly narrower tail enhance float in powder and the sidecut gives great carving performance on groomers.

Touring Skis

---

Salomon Q-BC Lab + Guardian Binding (176, 184cm)

The perfect balance of downhill performance and touring efficiency. Salomon's revolutionary, ultra light CFX Superfiber reinforcement and a full woodcore combine for stability, control and response not found on other lightweight touring skis. Combined with the Salomon Guardian touring binding it is the perfect backcountry weapon.

---

Dynastar Cham 107 HM (166, 175, 184, 190cm)

The award-winning CHAM HM 107 features a lighter weight high-performance construction, delivering more nimble and accessible performance for all-mountain adventures or backcountry tours. Cham HM's combination of long tip rocker, 5-point sidecut, and a paulownia wood core delivers incredible power, maneuverability and float while offering a 25% weight reduction from the standard Cham construction.

Standard Skis

---

Head Big Easy and Shape One (120, 130, 140, 143, 148, 150, 160, 170cm)

Having been specifically designed by Head as an introductory ski they inspire confidence and help you progress. With a forgiving flex they make turning easy whilst still remaining stable under foot. These skis are ideal for people wanting to progress and improve their technique.

---

Head Team Monster Junior (77, 87, 97, 107, 117, 127cm)

Child specific ski.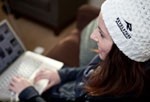 View Rates & Book Online
View rental rates for adults, children and tots. We offer standard and high-performance packages online and can customise the length of your rental period depending on your requirements.