Rental Snowboards
---
High Performance All Mountain Freeride

---

Rome Agent Rocker (157, 159, 162Wcm)

The Rome Agent Rocker is a stiffer, semi-twin, freeride board with a blend of camber underfoot and a rockered centre for quick pivot turns and stable maneuverability. With a carbon backbone for stiffness and a sintered base for speed, this board will perform in any conditions you may encounter.

---

Rome Anthem (157, 159, 161cm)

Rome redesigned the Anthem with new dimensions and a refined flex pattern for ripping with speed and responsiveness all over the mountain. So much power is harnessed in the profile that all it wants to do is explode off lips, pop pillows and point it down the gnarliest lines.

---

Never Summer Cobra (155, 158, 161, 164 & Cobra X in 166cm)

The Never Summer Cobra features blunted ends for reduced swing weight, utilizes a drawn out nose that knifes through soft snow, and a blunted quick spade tail to enhance float in powder. Slightly setback for a more directional ride, the Cobra comes equipped with a dual top and bottom carbon matrix that provides incredible power underfoot.

---

Never Summer Heritage X (155, 158, 160, 162cm)

Super snappy, yet powerful and lightweight, the Heritage is comfortable charging full speed down groomers and in the trees with absolutely no sacrifice in quality and durability.

---

Never Summer Infinity - Women Specific (145, 147, 149, 151, 154cm)

This award winning, high performance board is the go-anywhere, do-anything choice for women. An all-terrain deck that handles hardpack, powder, natural features and park, the Infinity delivers the quality you deserve.

High Performance Powder

---

Barracuda (153, 161, 165cm)

The Barracuda is a hybrid of freeride engineering. A slightly tapered shape and directional flex combine with S-Rocker™ to create a floater that goes up, over, and through anything. From steep lines to fresh pillows and the sketchy traverses in between, its speedy ride preserves stability and provides critical edge control for slicing up everything from blower to bulletproof.

Touring Splitboards

---

Rome Whiteroom (158, 162, 165cm)

The Rome Whiteroom offers a DIY approach to face shots. Earn your turns with this directional splitboard - its geometry and softer flex is tuned to make the most of perfect powder lines. A sintered base provides speed while carbon reinforcement keeps the board stable.

---

Rome Powder Room (153cm)

The Rome Powder Room is new for 2012/13 - a directional splitboard designed with a softer flex and shorter length specifically for female shredders. Does everything the men's board does, but with more style!

Standard Snowboards

---

Salomon Pulse (155, 158W, 160cm)

New to our rental fleet this year featuring a Super Flat Profile, BiteFree Edges, and versatile directional twin shape, this gateway shred will keep you on your game for every last thrill ride.

---

Burton Cruzer (151, 159, 164, 168cm)

The Cruzer is designed as a beginner to weak intermediate snowboard. The Cruzer is great for people who know their stance (and angles) and who want a bit more float for off-piste. The Cruzer has more body that the LTR, but remains managable for the beginner rider. A great all-round basic snowboard.

---

Burton LTR (90, 100, 110, 120, 125, 130, 138, 144, 148, 150, 160cm)

This is the ultimate beginner snowboard, the name itself - LTR - comes from "Learn-To-Ride". The LTR is bomb-proof. It is great for those who don't know if they're goofy or regular and are still at an early beginner stage. The soft, easy-to-turn board allows novice snowboarders to conquer any beginner slope.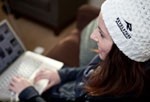 View Rates & Book Online
View rental rates for adults, children and tots. We offer standard and high-performance packages online and can customise the length of your rental period depending on your requirements.