Event Calendar
---
February 13 - February 14
Alberta Family Day Torchlight Dinner
---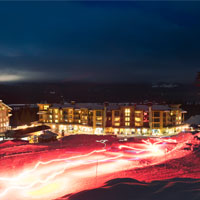 Celebrate Alberta Family Weekend!
Enjoy a prime rib dinner and reception at Revelation Lodge with for ages 13 and up. Accompanied by live music on-stage!
After dinner, diners are able to ski lower mountain to the village under torchlight guided by our ski-pros.
Tickets will be available for February 13th and 14th @ $60 and can be bought online and at guest services.
$60
---
Saturday, February 13 - 5:00 pm
R Gear Rail Jam
---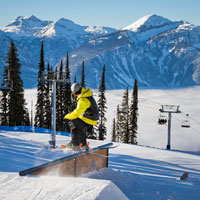 We're turning it up at RMR with a DJ'd rail jam in the village.
Features will be set up on the Last Spike next to the Turtle Creek tubing lanes for an open format jam. Perfect your run for a high score and win a sweet prize pack from R Gear!
Register for just $10 at the Revelstoke Outdoors Centre from 10:00am - 1:00pm on Saturday, February 13.
$10 ENTRY
---
Saturday, February 13 - 8:00 pm
Alberta Family Day Fireworks
---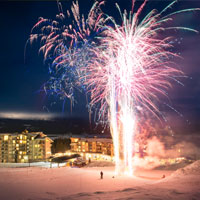 Alberta Family Day is back again and we're gearing up to celebrate!
Enjoy a packed schedule of family activities, as well as an awesome fireworks display in the village at 8:00pm on Saturday February 13.
FREE
---
Sunday, February 14 - 11:00 am
Free Weddings & Vow Renewals
---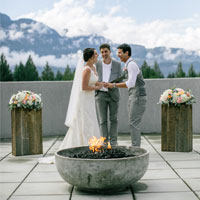 Looking for the ultimate way to express your love this weekend?
Well, how about you "go tell it on the mountain!" This Valentine's Day Revelstoke Mountain Resort is offering you the chance to renew your vows OR get married in one of the most beautiful places on earth for FREE!
We'll have a Justice of the Peace set up at the Mackenzie Outpost at the top of the gondola from 11:00am - 2:00pm. If you want to take the opportunity to tie the knot – just make sure you stop by the Courthouse and grab your marriage licence for $100. If you want to renew your vows just come by and share your love.
There will also be cake and sparkling wine for all the newlywed lovebirds who choose to take part!
FREE
---
Saturday, March 19 - 8:00 am
S-Games VI
---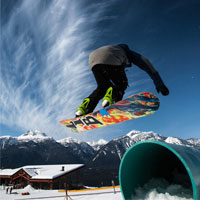 Society Snow and Skate is proud to present the 6th annual S-Games, taking place on Saturday, March 19, 2016.
With the success of the first five S-Games events, round six will be bigger and better than ever. Come shred with us and have a good time with competitors and friends alike! Let's play snowboards!
---