Event Calendar
---
August 26 - August 28
TrailStoke Festival
---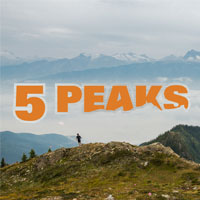 An entire weekend of trail running, live music, beautiful views... Oh, and three amazing races!
All-new this year, TrailStoke has introduced three events. Hill Stoke is a 15km uphill run; Half Stoke is a 25km run through the Mt. Mackenzie alpine, and Full Stoke is a 50km ultra-marathon in Mt. Revelstoke National Park.
Enjoy three days of epic competition in one of Canada's most beautiful trail running meccas!
---
Book Online »From $45More information
---