BCA Avalanche Ranch
Thinking about going out into the backcountry but feeling like your skills are a little rusty? We've got good news for you!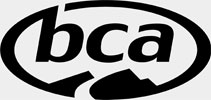 The Avalanche Ranch has moved up the hill and can now be found at the bottom of Separate Reality bowl. It can easily be accessed through Greenhorn. Keep an eye out for it on skier's right, get curious and come check it out! The updated BCA Transceiver Training Basin features a new and improved wireless platform, is nested and sheltered between the trees and allows you to test your skills and practice before heading into the backcountry.
How does it work?
It's simple - just get off at the top of Stoke Chair and follow the map below to find the location. As you get closer, you'll see the Avalanche Ranch Zone and roped off area.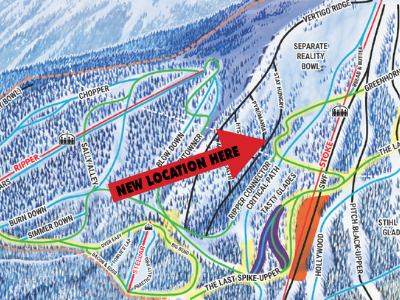 Head over there and open the grey box on the sign post, follow the instructions in the black box and sharpen up your transceiver skills!
Avalanche Ranch is generously supported by Backcountry Access. BCA supply high-quality, affordable avalanche safety equipment to R Gear, RMR's retail store located in the Village. Drop by our rental department and check out BCA's avalanche gear in action - BCA backpacks, shovels, and probes are available to all guests renting touring equipment.
---
BCA Airbag Refills
Visit R Gear - our retail store and certified airbag refill station.