September 30, 2022
Gnorm the Powder Gnome: Our Mountain Ruler
Gnorm is the reason we reach for our phones at 6 am on a cold winter's morning and type "RMR snow cam" through gluey eyes. Heck, he's even the reason we force ourselves to roll out of bed five minutes after that. He is the true powder proclaimer. The fountain of snow-ledge. The mountain ruler. Essentially, he tells us when to get the goods.  
So, who is this elusive 'Gnorm', and where did he come from?
Gnorm is someone we can rely on 24/7, really. Readily poised in an upright position with an omniscient grin on his face, a good attitude is always guaranteed — no matter how much (or little) snow he has to report. Every centimetre of his 27-centimetre-tall self tells a story about pow conditions and what kind of day we can expect at the Resort.
But there's more to Gnorm than meets the lens.
You may know that Gnorm has been reporting snow in Revelstoke since the gondola spun its first rounds, but what you may not know is that Gnorm is the third of his kind — Gnorm 3.0, we could say. In fact, since our inception in circa '07, we have hosted a whole lineage of Gnorms.  And while new technology spreads around us like wildfire, here at Revelstoke Mountain Resort, we take time to slow things down and appreciate authenticity. That's why we've hung on to this little fella, the OG Gnorm. 
OG Gnorm
The OG Gnorm was born in Revelstoke, originally found in a garden shed of one of our long-term employees. He was re-painted by local artist, Jess Leahey, to look more like a ski patroller. He long reigned as the ruler of the weather plot until one day he was stolen from his post, leaving only his little booties behind. After a short "vacation", but much despair, he was finally returned to us. He is currently living out his retirement years in the patrollers' hut.
Gnorm 2.0
Gnorm 2.0. took to the podium during the mourning period for OG Gnorm. With big shoes to fill (literally), this nicely painted, trim champ did a great job. Until he was stolen too.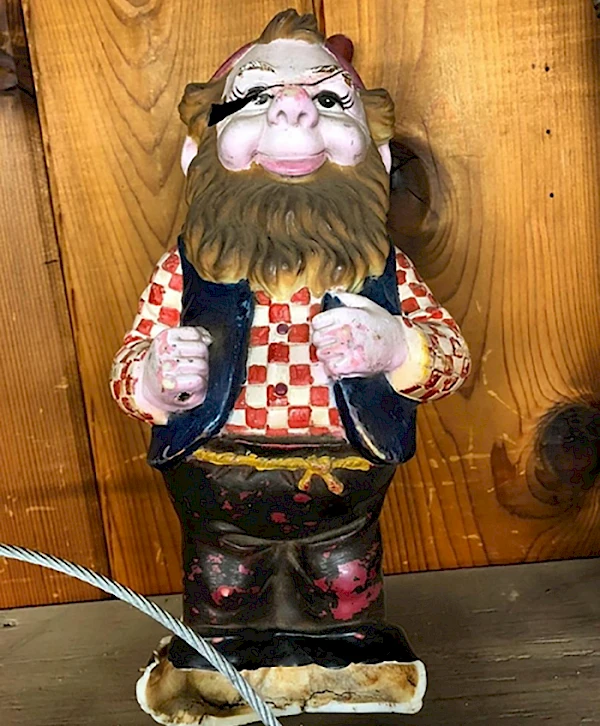 A legacy lives on.
Luckily for webcam followers today, we have an unlimited supply of Gnorms available at our softgoods retail store, R Gear. A great contingency plan for us, and a sure deterrent for gnome thieves, one would hope. 
As a nod towards recognition for years of loyal service, we've let Gnorm the Powder Gnome take the reigns on our Twitter account, again, this winter. He'll be providing you with real-time weather and snow updates as well as on-mountain news, straight from the field.