October 2, 2022
Rise and Glide
Experience the serenity of the backcountry in the best way possible – with two feet and a heartbeat!
The heli-assisted touring program with Selkirk Tangiers Heli Skiing will send you deep into the Selkirk or Monashee mountains. Accompanied by a certified guide(s), you will experience the true magic of the backcountry. With decades of experience, the guides at Selkirk Tangiers know how to safely read and navigate the legendary terrain surrounding Revelstoke.
When it comes to snow quality, it doesn't get any better than the Revelstoke backcountry. The Selkirk and Monashee mountains feature some of the deepest and driest snow in the world. Moderate winter temperatures help create a snowpack that is perfectly balanced between the denser snow of the coastal mountains and the low-density continental snow found in the Rockies. The result is a generally stable and supportive snowpack, which allows access a wide variety of terrain.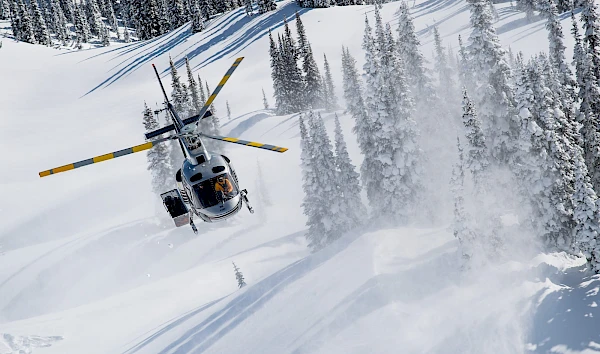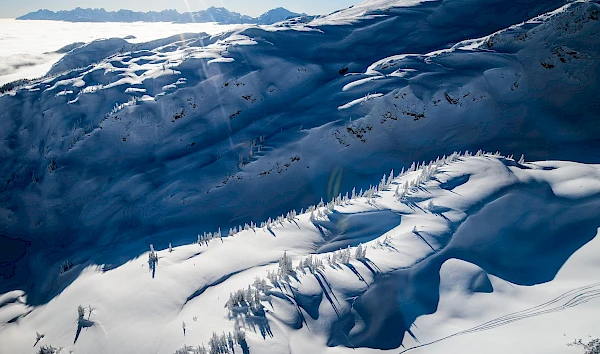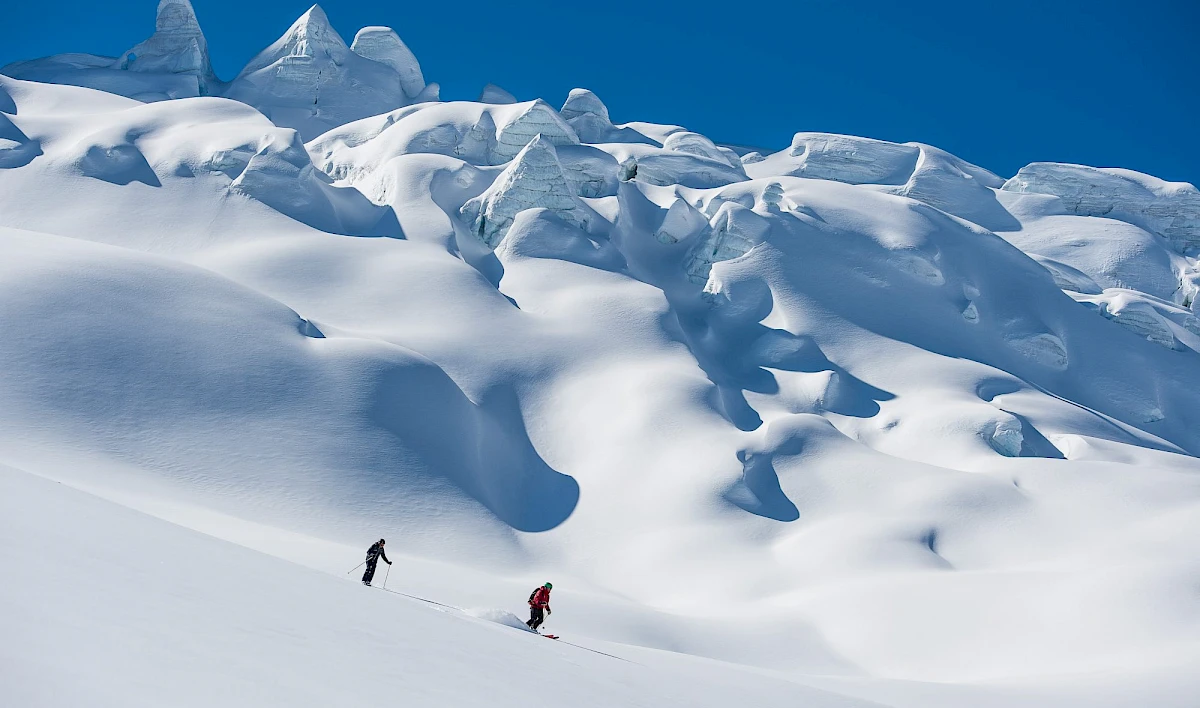 The Important Info
Pricing
Group of 1-4 guests: $2,996 + GST per group
Group of 5-8 guests: $5,992 + GST per group
Package Inclusions
Gourmet mountain lunch
ACMG or IFMGA guide services
Barryvox transceiver, shovel & probe
In-depth backcountry/ helicopter safety training
One priority heli drop (the first group to fly) in the morning
One late heli pick-up (the last group to fly) in the afternoon
To book, please call Selkirk Tangiers Heli Skiing at 1.800.663.7080 or email [email protected].