Employment at Revelstoke Mountain Resort
---
Far from the neon lights and rush hour traffic, sits the idyllic mountain town of Revelstoke, BC.
Nestled in the world's only inland temperate rainforest, this vibrant community lives and breathes quality of life. Winters bring powder-hungry adventure folks, flocking for world-class lift/heli/cat skiing & snowboarding, and snowmobiling. As the summer heat pushes the snow to the summits, untapped nature opens boundless adventures, experiences, and places to explore.
Revelstoke Mountain Resort looks for individuals who are courageous, compassionate, and competitive; thrive on positive, frequent customer contact; have an adventurous spirit and are enthusiastic, sincere, and fun loving. Revelstoke Mountain Resort fosters a work environment where diversity is valued, quality of life is enhanced and individual aspirations are fulfilled.
---
6 Reasons to Live and Work in Revelstoke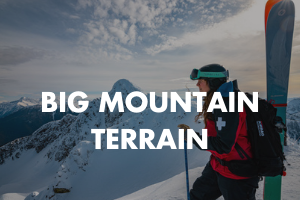 Big Mountain Terrain
Revelstoke Mountain Resort is home to the longest vertical descent in North America at 1,713 metres or 5,620 feet. Mountain Stats »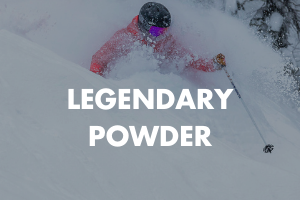 Legendary Powder
The stories are true. It snows in Revelstoke - a lot! The Resort receives an average snowfall of 10.5 metres or 34.4 feet annually. Historical Snow »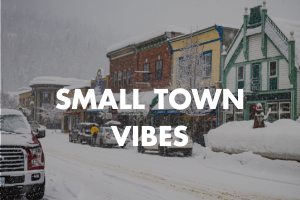 Small Town Vibes
Beautiful scenery, warm people, a cozy downtown core, and endless adventures are part of Revelstoke's charm. Discover Revelstoke »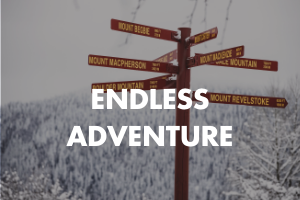 Endless Adventure
Hot springs, waterfalls, sledding, backcountry touring, cross-country skiing and much more. Things To Do »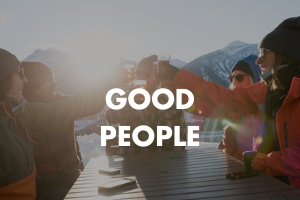 Good People
Make life long friends with people who love to shred as hard as you do.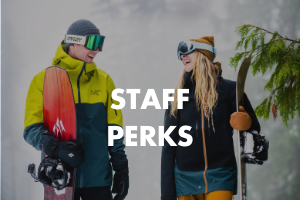 Staff Perks
In addition to a Season Pass, all team members receive discounts on retail, rentals, lessons, food and beverage and more!
Current Openings for Revelstoke Mountain Resort

Click here to see current job opportunities for Revelstoke Mountain Resort, which includes lift operations & maintenance, guest services, retail, rentals, repairs and administration.

The Sutton Place Hotel

At The Sutton Place Hotel, we're always looking for dedicated and enthusiastic individuals to join our team.

As a high-end, luxury organization with hotels in Revelstoke, Vancouver, and Halifax, we offer exceptional service and have elevated standards. So, if you love to connect with people and have a passion for providing an exceptional hospitality experience, then we invite you to join our Sutton Place family!

Maintenance Plumber

Maintenance Electrician

Maintenance Worker

Bellhop

Concierge Personnel

Front Desk Agent

Room Attendant

Food & Beverage


Be a part of unique culinary events

Discover the benefits of working for our energetic Food and Beverage team:

Flexible schedules - maximize your time on the mountain
Fully paid training with cross-department opportunities
Red Seal Apprenticeship programs available
Full-time, year-round opportunities

Current Openings for Food & Beverage

Click here to see current job opportunities for the Food & Beverage department at Revelstoke Mountain Resort, which includes Rockford Bar | Grill, Mackenzie Common, Revelation Lodge and Mackenzie Outpost.

Hiring Requirements

Social Insurance number (Tax File Number): All employees are required to have a copy of their SIN number before work can commence. Proof of application is acceptable for international employees and must be applied for upon arrival in Canada. Please visit Service Canada for more information
Health Care Number
Valid Work Visa (international applicants)
Valid Driver's License (if required for position)
Banking Information: Bank name, address, branch number, transit number, and account number. A VOID cheque is preferred
Emergency Contact: Name, relationship, street address and phone number
Permanent Mailing Address for tax information and other important documents

Frequently Asked Questions

Q: When do seasonal employment positions start?

Our winter season kicks off in November with a closing date in April. Our summer season begins in May and runs until October. Start dates vary according to the position applied for, but typically begin one week prior to seasonal operations.

Q: Does Revelstoke Mountain Resort offer staff accommodation?

Revelstoke Mountain Resort does not offer staff accommodation at this time. The town of Revelstoke offers a variety of accommodation options. Please make a rental application at Revelstoke Property Services or view private rental listings on The Stoke List classifieds.

Q: I am not from Canada. What do I need to do to work at Revelstoke Mountain Resort?

In order to be legally entitled to work in Canada, you will need to provide the following:

A Valid Work Permit
Social Insurance Number (SIN) or acknowledgment of receipt that you have applied for one. For general inquiries, you can contact the office by email at

[email protected]

, visit the Social Development Canada website or call toll free in Canada: 1.800.206.7218. We encourage you to apply in person as your application will be certified and your documents will be returned to you immediately. You should receive your SIN card in approximately three weeks
Criminal Record Check (International Applicants are required to obtain a Criminal Record Check before leaving their home country) Your clearance must be dated within the last 18 months
Photo Identification (Government issued id only: passport, drivers license, etc)

Q: I am not from Canada. How do I obtain a work permit?

To apply for your Canadian Work Permit, you must contact the Canadian Embassy or Consulate in your country. Please remember that the application process can take several months.

Q: I am applying for my work permit and have been told that I need a letter of offer to obtain the permit. Can Revelstoke Mountain Resort do this for me?

Revelstoke Mountain Resort cannot give letters of offer to foreign workers who require such an offer to apply for their permit to come to Canada. You must apply for a Working Holiday Permit visa. This permit/visa does not require you to have arranged employment before entering Canada.

Q: Does Revelstoke Mountain Resort sponsor people?

At present, Revelstoke Mountain Resort does not offer sponsorships. You are required to obtain a work permit yourself for all occupations.

Okanagan College | Revelstoke Centre

Surrounded by spectacular mountain scenery, a world of fresh air and small-town friendliness, the Revelstoke Centre offers a welcoming learning environment for adults of all ages. Whether you are considering new career opportunities, certificates or diplomas, further development of academic skills or general interest opportunities, you can take the first steps here.