THANKS FOR A GREAT SEASON
And that's a wrap! Thanks for skiing/riding with us. We look forward to welcoming you back for our 2022 Summer Season which kicks off on June 4, 2022.
---
Snow Report
New Snow (Reset @ 3pm)N/A

Base Depth (1,950m)N/A
Season Total for 21/221,136 cm 447.2 in
---
Last HourN/A
24 HoursN/A
48 HoursN/A
7 DaysN/A
Windspeed5 km/h 3.1 mph
SE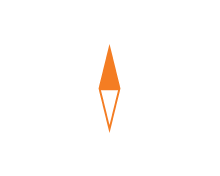 Subpeak (2,340m)12°C 53.6°F
The Ripper (1,950m)6°C 42.8°F
Village Base (512m)14°C 57.2°F
Friday, June 24, 2022 10:51am
---
Comments on Conditions
Thanks for a great season. See you next year!
---
---
| Kill the Banker | Subpeak | Lower North Bowl | Lemming Line | Three Bears | Greely Bowl |
| --- | --- | --- | --- | --- | --- |
| Closed | Closed | Closed | Closed | Closed | Closed |
LIFT UPDATES
Text 'Ops' to
1-855-622-4721
to receive lift operations updates via text message.
---
---
Ripper Weather Plot
Our weather system provides accurate snowfall and weather data with automated updates to the RMR website every 5 minutes. All measurements are cross-referenced with manual readings taken daily at our snow plot by our seasoned Avalanche Forecasting team. Minor manual adjustments to snowfall statistics may occur at any time to improve accuracy. It is our goal to provide you with the most accurate information possible so that you will be confident in your decision to ski/snowboard at Revelstoke Mountain Resort.
---
Webcams
View the latest real-time webcam images from locations across the mountain and in the village.
Weather Forecasts
Check whether to expect bluebird or storm skiing! Alpine forecast provided by RWDI - a meteorological consulting and engineering firm with extensive experience in microclimate and mountain meteorology.
Grooming
Love corduroy? Access the grooming report for all trails at RMR, updated daily. Download and print a grooming map PDF.
Snow Safety
Read and learn the Alpine Responsibility Code, The Resort's code of conduct and avalanche bulletins from the Canadian Avalanche Association.