April 8 & 9, 2023
Locals Day
Join us for Locals Day and help support a Revelstoke-based charity.
Locals Day offers include:
$20 Lift Tickets with 50% of the proceeds going to a Revelstoke charity: Advance purchase of this ticket is not required. If you have a Direct-to-Lift Locals Card, you will be charged this discounted rate and you can proceed directly to the lift.
$10 Standard Rentals: Includes standard ski or snowboard rental package. Advance purchase not required.
50% Off High-Performance Rentals: Come demo the latest ski and board technology. 
$20 Group Lessons: Includes a 2-Hour Group Lesson from 1-3pm for ages 5 and up. Call (250) 814.5060 to book. The Group Lessons are limited to only Level 1 through 3 ability levels.
Guests must show proof of residency to be eligible for the offers listed above.
LOCALS DAY PROCEEDS:
December 11, 2022: We donated $3,344.50 to Community Connection.
January 15, 2023: We donated $4,670.00 to the Food Bank.
March 19, 2023: We donated $3,874.50 to The Revelstoke Foundation.
April 9, 2023: TBA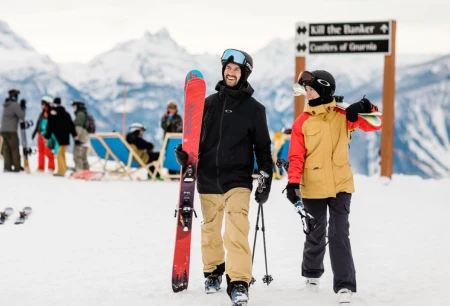 Proceeds Raised So Far: $11,889.00 - Thank You!