October 25, 2022
Gnorm's Back!
Gnorm recently returned from summer vacation to man his post atop the Ripper Chair. The best part? He brought the first signs of winter with him! Shortly after donning his board at our weather station, the snow started to fall. Between October 23 and October 24, the alpine at Revelstoke Mountain Resort received 29cm (12 inches) of snowfall, which completely buried our favourite snow ambassador.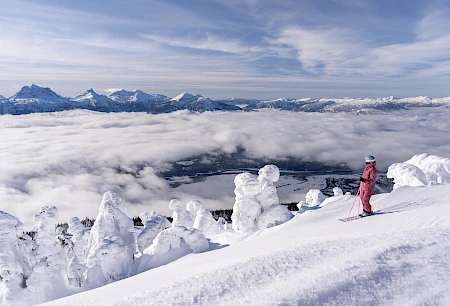 Book by Nov 15 & Save Up to 40%
Book your Revelstoke vacation by Nov 15 for big discounts on lift tickets, lodging, rentals, lessons, and more. Stop dreaming and start planning!
View Deals
View Deals