January 1, 2023
Colour The Slopes Summit paves a way forward
According to the Canadian Ski Council, only about 11 percent of skiers and snowboarders in this country are Black, Indigenous or people of colour (BIPOC). Compare that to the overall makeup of Canada's population, which is 30 per cent BIPOC, and it's clear there's a lack of representation on the slopes. Now consider that by 2034, immigration is forecast to make up all population growth in Canada, and it's hard to be left without the sense that ski areas should be doing more to invite people who haven't historically been part of the sport into it. 
That's why, on Dec.09, Revelstoke Mountain Resort partnered with Colour the Trails—an organization whose mission is to get BIPOC into outdoor sports—to host the inaugural Colour The Slopes Summit, presented with Tourism Revelstoke. 
With 70 attendees, the summit spanned a variety of winter activities over three days, downhill skiing was the main event. Skiers and snowboarders of colour came from as far as Minnesota and as close as Revelstoke to congregate over the pure and simple joy of sliding downhill on snow together. For some it was a chance to learn to ski in the company of peers, for others it was simply an opportunity to finally see themselves reflected back in a space they love.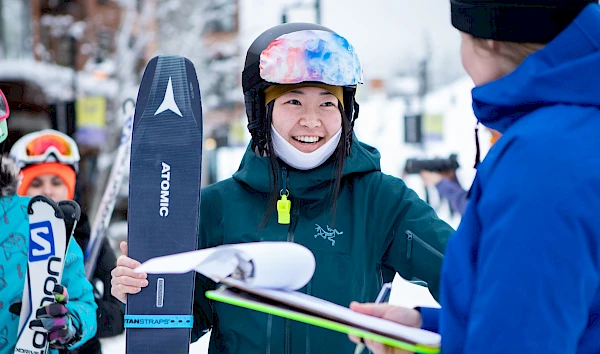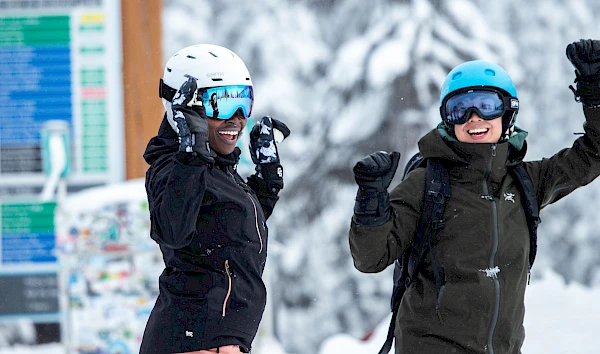 "There's a lot of diversity in town, but there's no forum where we can facilitate diversity," said Rushda Rubaia, a South Asian Revelstokian who moved from Calgary during the pandemic, learned to ski after getting a job as a liftie at RMR, and then fell in love with the sport. "When I heard about this BIPOC event I was like, 'Man, I want to be a part of it.' Because when I started skiing here I was pretty much the only BIPOC working at the ski hill. And I thought, 'OK, it would be nice to see some people of colour.'" 
Rubaia says she's always felt welcome in the sport and at the resort, but she's also always been aware she's found something other BIPOC are missing out on. 
"I've been skiing for three seasons now. So when I saw this event, I was like, 'I want to be skiing with my folks.' I wanted to show them around the mountain. Today I went out with Vasu and the crew and showed them around North Bowl." 
Vasu Sojitra is an Indian American athlete who only has one leg, but has still climbed and skied some of the biggest mountains in the world. He was one of the main speakers for the event, and dreamed about getting to a place where athletes of colour and disabled folks don't have to be "inspirational," but rather become part of a new status quo. For him it's not about overcoming mountains or disability, it's about becoming a normal fixture of the landscape. 
He spoke alongside acclaimed photographer Mason Mashon, who recounted his journey to learn and strengthen his Indigenous identity through action-sports photography and the wild places it takes him. Then there was Larissa Crawford, founder of Future Ancestors, an organization that helps businesses plan for more diverse futures. Crawford hails from Alberta, and is of Métis and Jamaican heritage. Her maxim is that now can be the point in time when we could forge new legacies for racialized people. Ones that don't have to trace back to trauma, but can instead be rooted in experiences of joy, like skiing and snowboarding—if we can build them into a culture of equity.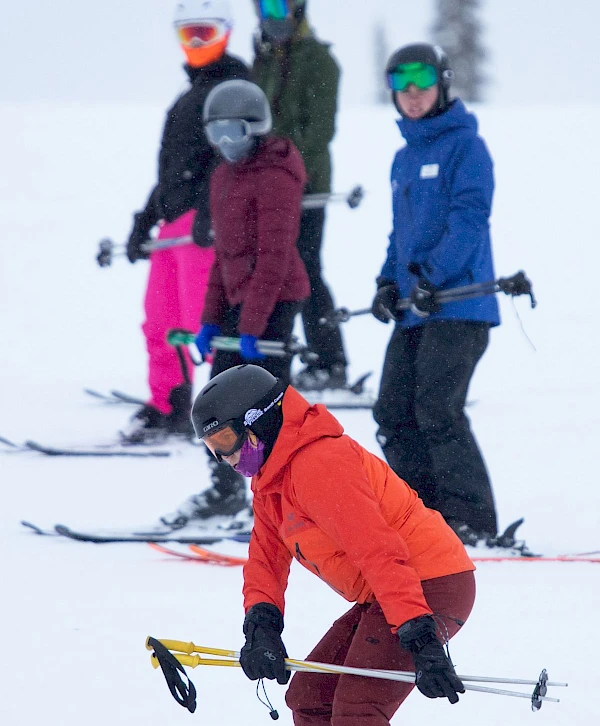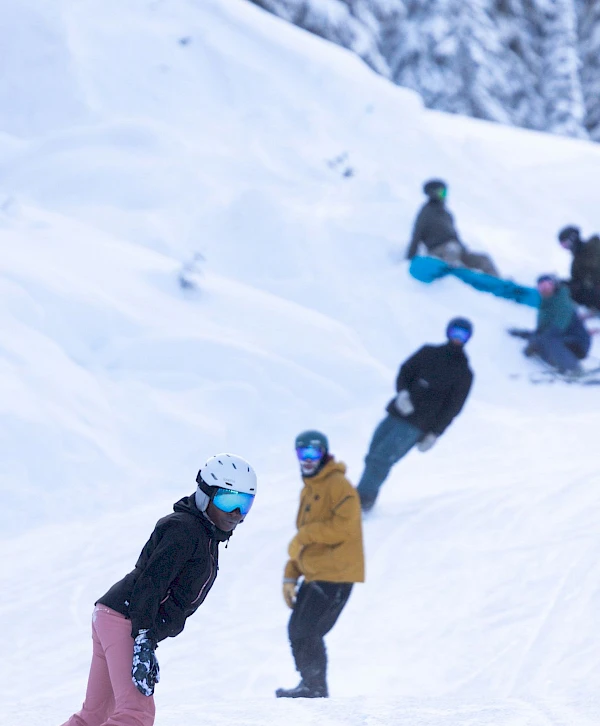 But the most motivating story of the summit belonged to the indelible Mirna Valerio. Formerly a music teacher and opera singer, Valerio became an outdoor sports influencer in her 40s as a plus-sized Black woman when she unabashedly began running ultra-races—that's 50 to 100 kilometres. Her vivacity and joie de vivre were transcendent, and earned her a place in an otherwise extremely elite environment. Her presentation described what it takes to be fearless in spaces you might not feel like you belong in. Today she's sponsored for running, road biking and skiing, and she's delivered anti-racism training to companies across the snowsports world. 
"Why this is great is I don't have to explain why I'm here," she said of the event, clearly outlining what she goes up against the rest of the time. 
For Rubaia, that hit home. She envisions a future where Revelstoke, and resorts like it, don't have to invite people from far-flung cities in order to foster diversity, but can find it right at their footsteps. 
"If they come back and we can do this again, with even more publicity, it can be even bigger next time," she said, hopeful that Revelstoke's own BIPOC community may start to populate the slopes now, too, and the movement could spread from mountain to mountain. 
—Revelstoke Moutain Resort operates within the traditional territories of Secwepemc, Sinixt, Ktunaxa and Sylix First Nations.