July 24, 2023
Mountain Sports School: Choose Your Own Adventure
Whether you're a seasoned rider or a beginner seeking a new adventure, we have something for everyone. So, gear up and let's roll into the world of MTB at the Resort!
Welcome to the adrenaline-fueled world of mountain biking at Revelstoke Mountain Resort! Nestled amidst the breathtaking beauty of the Monashee and Selkirk mountain ranges, our mountain biking paradise offers a perfect blend of flow and tech trails to all who visit. Whether you're a seasoned rider or a beginner seeking a new adventure, we have something for everyone. So, gear up and let's roll into the world of MTB at the Resort! 
New this summer, we have officially launched our Mountain Bike School — offering lessons, camps, clinics and tours for all ability levels. 
Our team of experienced and certified instructors are passionate about mountain biking and are dedicated to helping you develop the skills and confidence you need to take on any trail. We offer a wide range of lessons ranging from Discovery Lessons for those new to the sport, Ladies Clinics, Kids Regular and Freeride Camps, Private Lessons to guided E-Bike Tours. 
Choose your own adventure and hit the trails with confidence this summer.

Discovery Lessons 
Discovery lessons are the perfect place to start. Designed to introduce you to the exciting world of mountain biking and begin to build a solid foundation of skills and knowledge. Our experienced instructors will guide you through the basics of bike setup, body positioning, and balance to help you get comfortable on your bike. You'll then progress to the fundamental techniques of braking, shifting, and cornering, and learn how to navigate different types of terrain. By the end of your lesson, you'll have gained the skills and confidence you need to explore Revelstoke Mountain Resort and take your riding to the next level.   
Kids 8-12, 13+ and Adults. 
E-bike Tours 
Our E-Bike Guided Tours are designed for riders who want to explore the trails on an electric-assisted mountain bike. Our experienced guides will take you on a scenic and exhilarating ride through the mountains, while providing tips and guidance along the way. You'll get to experience the thrill of mountain biking without the physical strain, making it the perfect activity for those who want to enjoy the great outdoors at their own pace. Join us for an unforgettable e-bike adventure on the trails!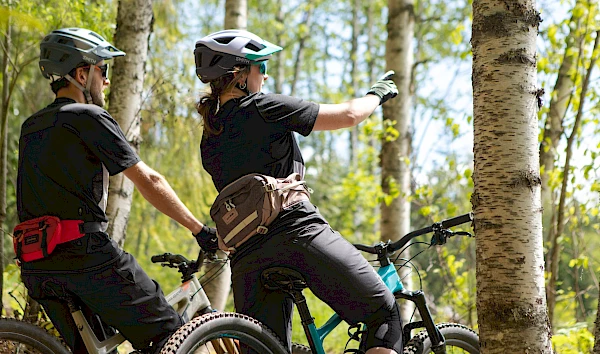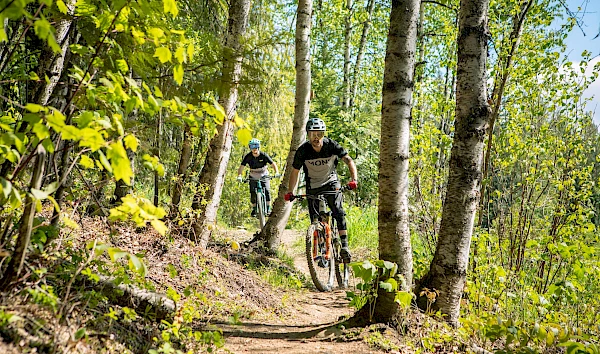 Kids All Level Mountain Bike Camps 
For the young adventurers, our Kids All Level Mountain Bike Camps provide a safe and fun environment for kids aged 8 and above to learn and improve their mountain biking skills. Led by experienced instructors, these 5-hour sessions run on Saturdays and Sundays throughout the summer. Sign up for the full course and enjoy some flexibility with drop-in options. Whether your child is just starting out or already has some experience, our instructors will guide them through the basics and help them progress to more advanced techniques while emphasizing safety, trail etiquette, and bike maintenance. 
Kids Freeride Camps 
Ignite your child's passion for mountain biking with our exhilarating Freeride Camps. Led by expert instructors, these 3-day sessions for kids aged 8 and above provide a safe and supportive environment to learn jumps, drops, and conquer technical terrain. Embark on thrilling trail rides, overcome challenges, and foster a lifelong love for mountain biking. Sessions run from 10:00 am - 3:00 pm.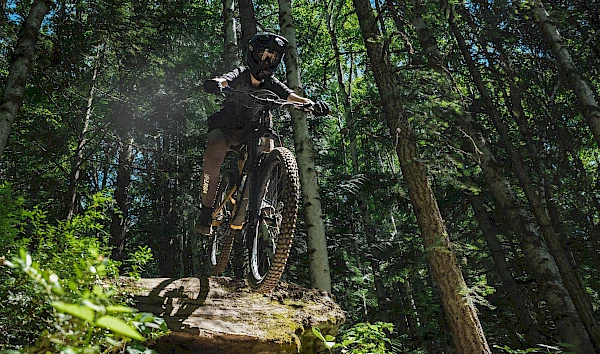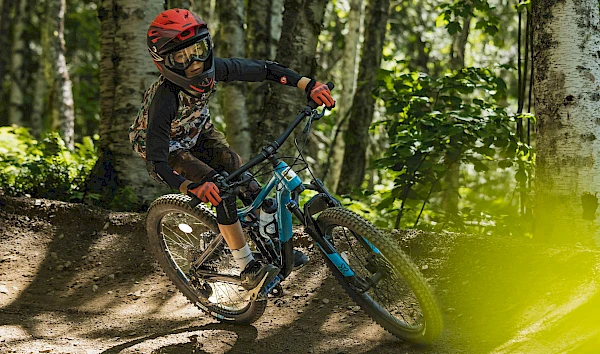 Ladies Mountain Bike Clinics 
For the ladies looking to enhance their mountain biking skills and connect with a supportive community, our Ladies Clinics are the perfect opportunity. Designed for women of all levels, these 2.5-hour sessions take place on Sundays and cover a wide range of topics, including bike setup, body positioning, balance, trail navigation, jumps, drops, and technical terrain. Our experienced female instructors provide personalized instruction in a fun and supportive environment, empowering women to feel comfortable and confident on the trails. 
Girls Gone Mild: Social Ride Series 
For ladies looking for a fun and social ride, the Girls Gone Mild Social Ride  series is for you! Led by a professional bike guide from the Mountain Sports School, these rides explore beginner and intermediate trails, providing the perfect opportunity to connect with other riders, develop skills, and boost confidence. The series is scheduled on the last Wednesday of every month in the afternoon. Lift tickets  are not included, but participants receive a 50% discount on lift tickets. Make sure to meet the minimum requirements of having a bike with disc brakes and full suspension, as well as wearing safety equipment. 

Whether you're looking to improve your technical skills, master new techniques, perfect your jumps, or simply experience the Resort through a new lens, Revelstoke's newest Bike School has you covered.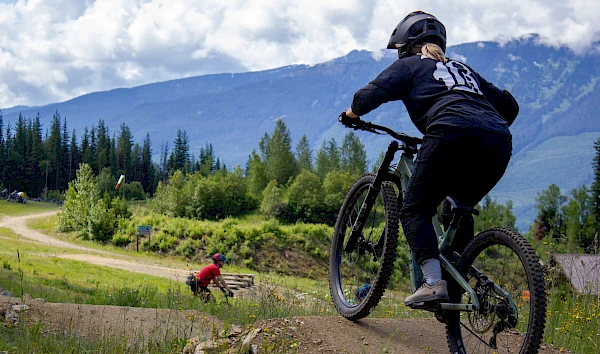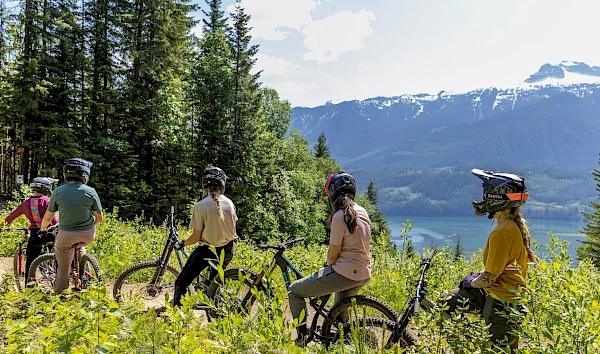 Lead Bike Coach 
Meet Connor Hamilton, Lead Mountain Bike Coach & Instructor at Revelstoke Mountain Sports School. Connor has been a mountain bike guide and a PMBIA-certified instructor/instructor trainer for close to 10 seasons. His favorite kind of riding is bike park flow trails, and in recent seasons has focused more on improving his slopestyle skills. Book in with Connor or one of his teammates and experience the resort like never before. 

Mountain biking at the Resort is a thrilling adventure that offers more than just adrenaline rushes. It's an opportunity to learn valuable life lessons, connect with like-minded individuals, and appreciate the beauty of your surroundings. So, hop on your bike and embark on a journey that will challenge and reward you in ways you never thought possible.  
 Enjoy the ride!