September 25, 2023
Summer 2023 Wrap Up
The days are getting shorter, the nights are getting cooler, and our sweaters are moving to the front of the closet. Winter might not exactly be knocking at our door, but we know it's close. As we wrap up summer, we'd like to take a moment to reflect on how fun it was before officially tucking it away.
This summer brought us warm days and amazing adventures. Here are a few of our top moments that made this our favourite one to date.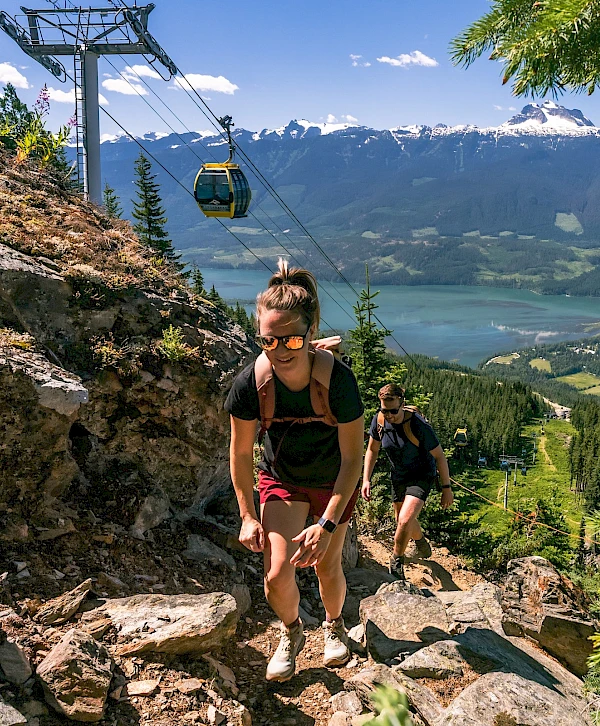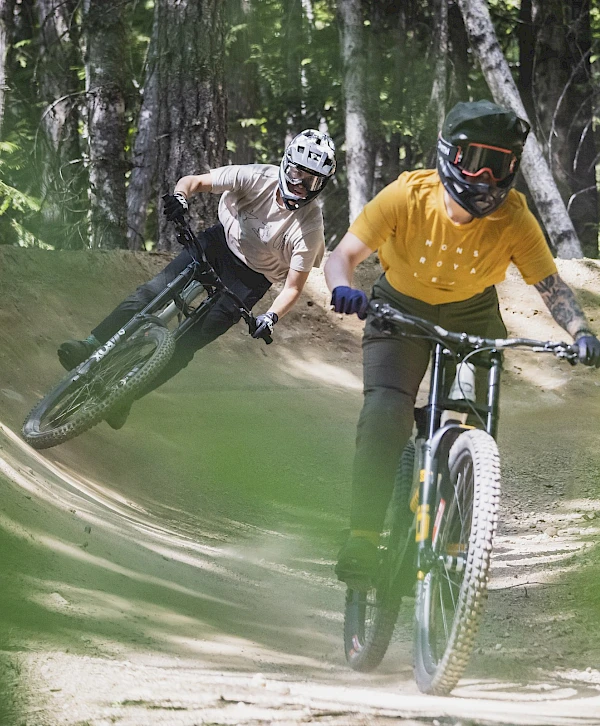 TWO THRILLING TRACKS
This one needs no explanation. The Pipe Mountain Coaster has been our number one summer attraction year after year. And if you can believe it, we made it even better this year by adding a second track. Bringing you double the fun, half the wait, and amazing new mountain thrills.
Which track was your favouite?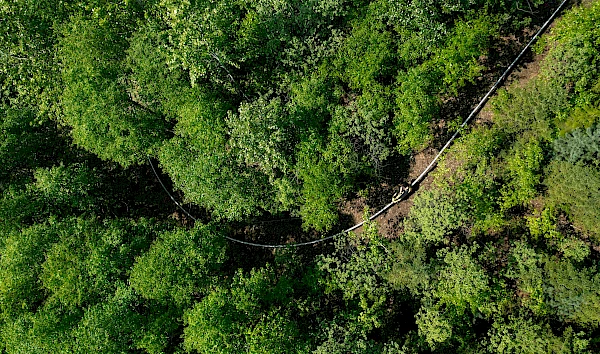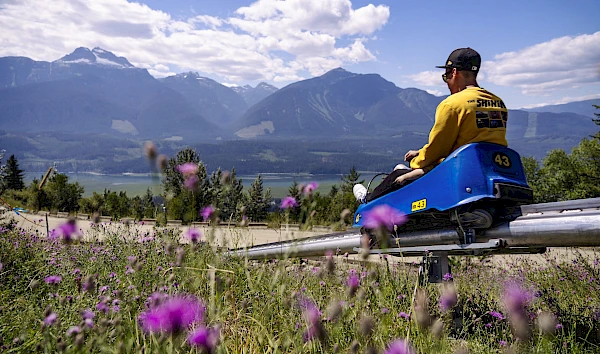 WILDFLOWER FESTIVAL
Did you stop to smell the flowers? We welcomed many wildflower enthusiasts to enjoy the lush colours and ingredients found at the Resort. Our high tea event featured a variety of teas foraged from our very own backyard. Local artist Turbo Bambi returned for another season to lead a group of enthusiastic hikers up the Stoke climb trail to create art inspired by their surroundings. The Wildflower Festival was a reminder of the delicate beauty that thrives in the rugged mountain environment. We are already excited for the flowers to be in-bloom next summer so we can do it all over again!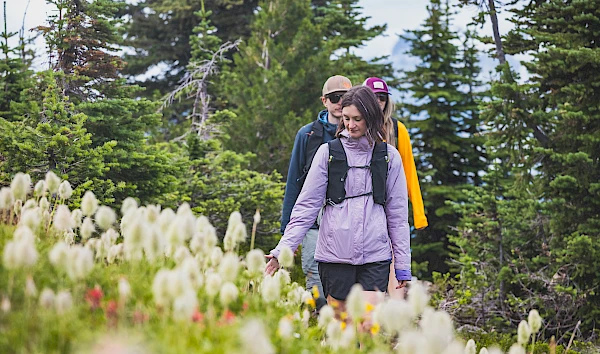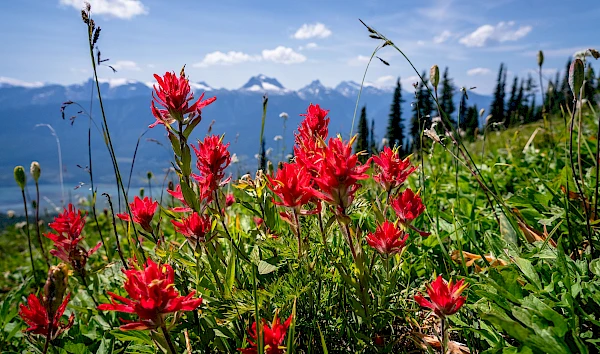 PATIO SEASON
Blessed with long sunny days we were able to pack in some serious fun, adventure, and a lot of beautiful patio sessions.
Amazing burgers, cold brews, and the best view in town...need we say more? If you didn't make it out to enjoy an amazing après at the Outpost, Mac Kenzie Tavern or Rockford Bar|Grill this summer don't worry, they'll be open to deliver the goods all winter long.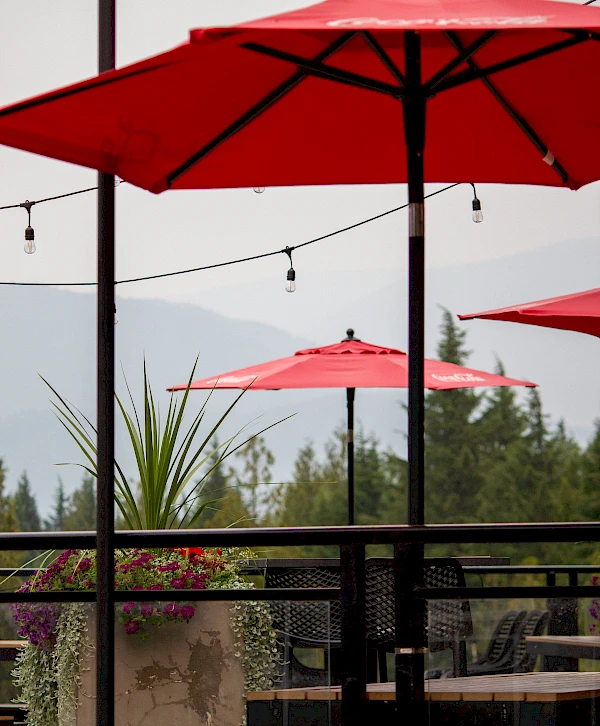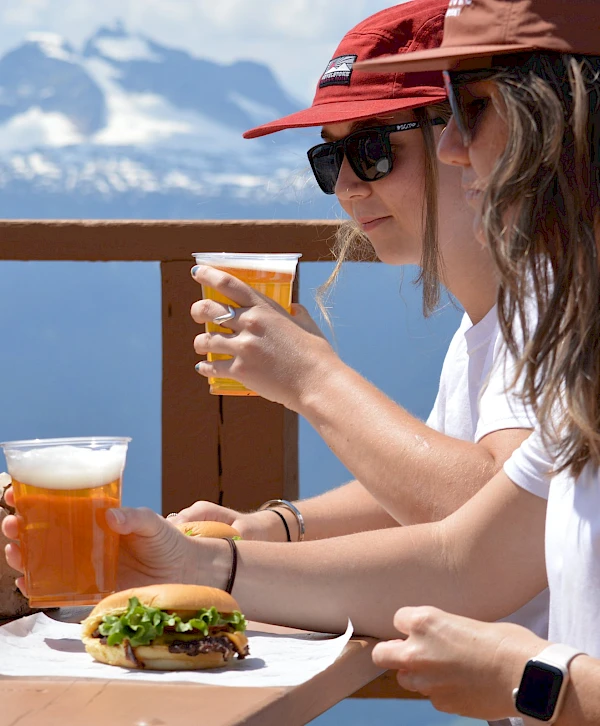 Arc'teryx BANK HEIST
As if completing this trail wasn't hard enough, we decided to team up with Arc'teryx and make it a race. Just shy of 100 participants came out to push their limits on the infamous Kill The Banker hiking trail.
The times were fast, and the spirits were high. The event was a huge success, and we look forward to doing it again next year. Let the off-season training begin!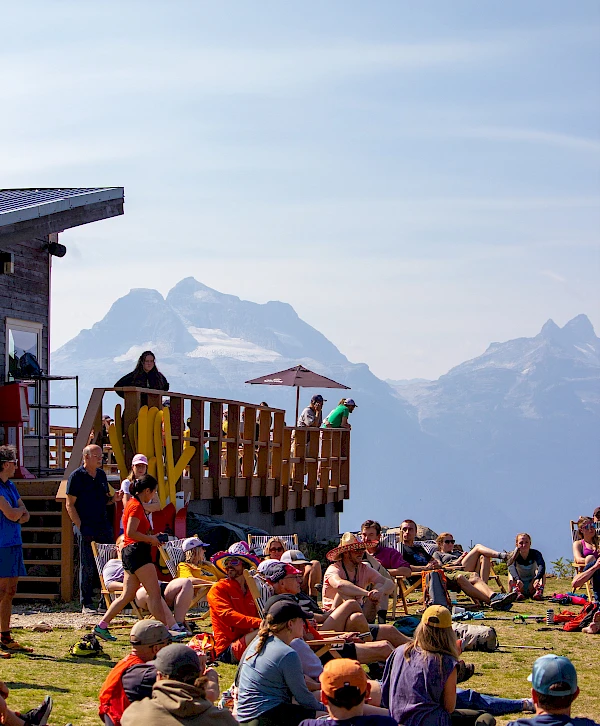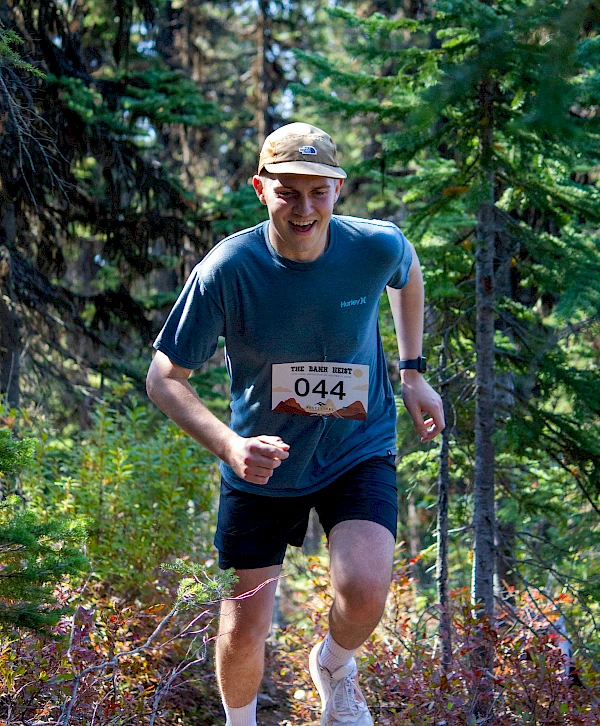 Bike Park Adventures
It just keeps getting better. We may be BC's newest bike park but that doesn't mean we can't compete with the big dogs. Our trail crew has worked hard over the years to bring you a network of trails offering the perfect mix of flow and tech delivering non-stop fun to everyone who visits. Along with incredible trails we were excited to introduce an extensive offering of MTB lessons for the first time ever. From freeride camps to ladies' clinics there was something for everyone. Our amazing team of instructors had a successful season helping many riders reach their goals.
There were many highlights in the bike park this season but here are a few that stood out above the rest.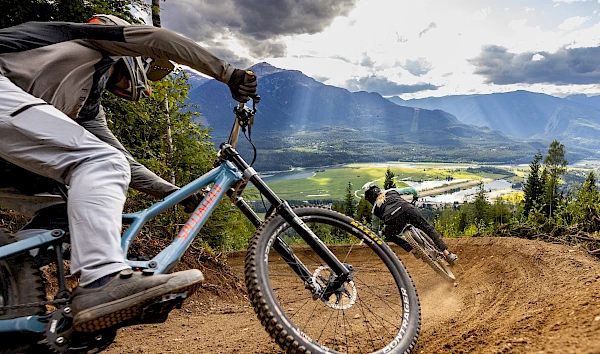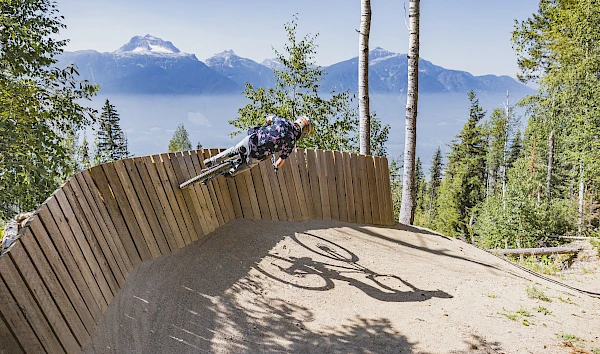 Dark Horse Invitational
The ladies were out in full force this year! For the third year in a row, Casey Brown brought together 20 amazing up-and-coming female mountain bike athletes to learn, grow, and push their limits at the Revelstoke Bike Park. This event wasn't just about the Dark Horse title; it was a celebration of young women in sport, their talent, and their potential. The week was jam-packed with sessions both on and off the course, aiming to empower growth and progression in the world of pro-riding.
The Big Air Session on Saturday was an impressive display of talent and progression among riders! This was a glimpse into what the future holds for women's Mountain Biking. Boosted tricks, and pure adrenaline made it a day to remember. The Dark Horse Invitational was a fantastic and inspiring experience for everyone involved.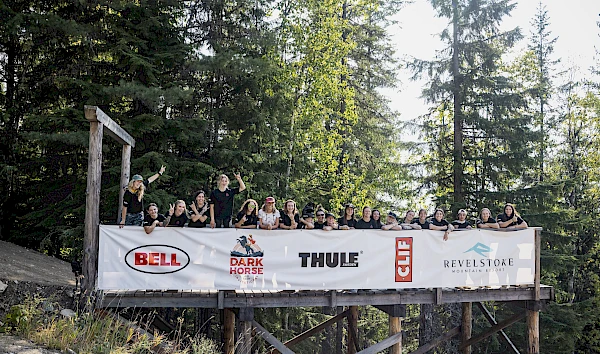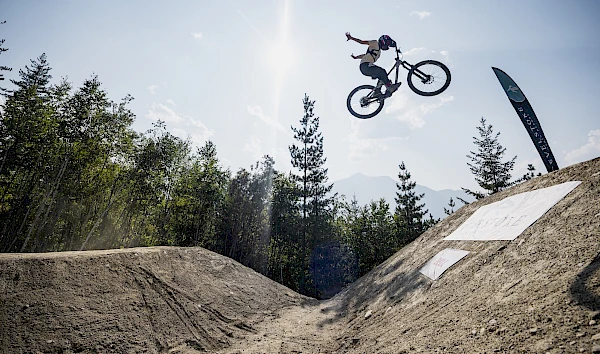 The Dark Horse Pro Line Open Jam Bike Session
The long awaited and highly anticipated opening of the Dark Horse Pro Line did not disappoint. We saw big air, big tricks and even bigger smiles. We look forward to bringing the sessions back next season and continue to push our MTB offerings to the next level.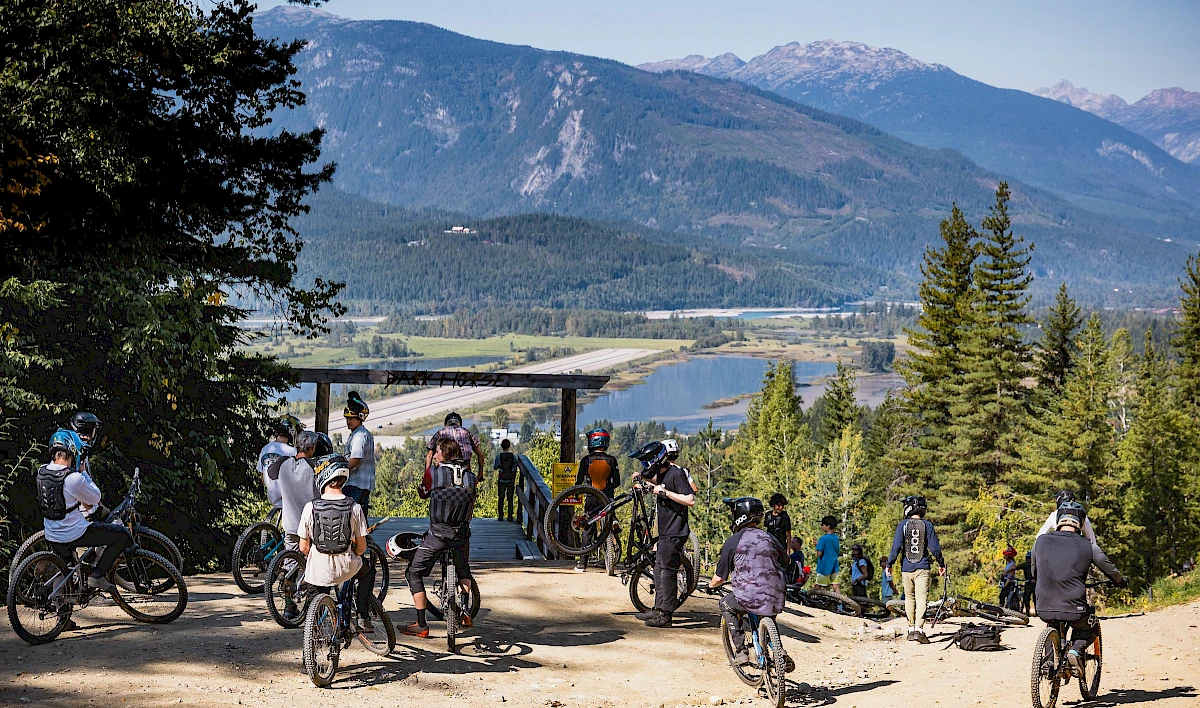 The snow has officially started to fly in the alpine -- it's time to tune up our gear and get ready for what we all hope is the deepest winter yet. See you on the slopes.